A d v e r t i s e m e n t
Well, we're movin' on up
To the east side
To a deluxe apartment in the sky…
- Ja'net Dubois and Jeff Barry (co-writers for the theme song of The Jeffersons)
For the younger members of my audience, the above lyrics may not be all that familiar to you. For all of those readers around 40 years of age, The Jeffersons was a staple in the entertainment lineup of many Americans from 1975-1985 and one of the longest running sitcoms in the history of American television. (Ah, don't we all remember the days when TV Guide was just a magazine?)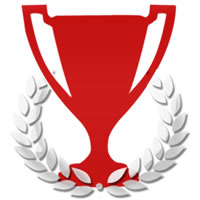 The reason I chose "Movin' on Up" to lead into this week's article is because that is exactly what I am trying to do with this week's submissions. The Fantasy Championship and FFPC offer the biggest payouts in fantasy football, so it is about time that I start creating some Big Boards that not only cater to those contests, but also recognize the difference between the scoring in those leagues and the more traditional formats I have been focused on for the last few years. I know of several high-stakes players that have used the traditional Big Boards I have built in the past with great success, so it only makes sense to make a few alterations on my end in order to make sure those owners have the same kind of resource that many of you have utilized.
The TFC and FFPC use scoring that is very similar to the PPR scoring I used in last week's Big Boards. The main differences are as follows:
1) the TFC rewards four points (instead of six) for passing touchdowns, penalizes one point (instead of two) for interceptions and hands out a point for every 20 yards passing (instead of 25).

2) the FFPC uses the same scoring as I just laid out for the TFC, but rewards tight ends 1.5 points for every catch and one point for every other position.

Needless to say, there isn't going to be much difference between the Big Boards this week, outside of the fact that tight ends will appear much earlier and slightly more often in the FFPC Big Board. I realize that 150 players probably won't be enough for you this week (both sites use a 20-round draft) and I apologize for that. Fear not, however, as next week's 200-player Big Boards should be deep enough for the majority of you. (And honestly, shouldn't most of us be drafting our most important teams next week anyway?)

Before I get to the boards, I would like to remind readers about two key points:

1) I doubt you will find another draft board like this one and further doubt you will find a similar set of rankings anywhere else. The standard the industry uses to measure accuracy among analysts is overall scoring, but I am more concerned with projected consistency and matchups. Consistency tends to lead to big fantasy numbers at the end of the season and championships while inconsistency and bad matchups at the wrong time usually lead to frustration. Someday, I hope the industry catches on to my way of thinking. Until then, I'll try to win as many titles as possible and help you do the same.

2 ) Much like the past three seasons, I want to provide readers with a clear risk sign. If a player is a moderate risk – be it due to injury, off-field, etc. – you will see a

next his name. If I feel a player is a severe risk, you will see a

next to his name. While I feel like I have accounted for each player's "risk" with their spot on the Big Board, you may be more or less inclined to deal with that risk than I am. This is just another way of helping you take a look at the board and quickly identifying which players stand a good chance to frustrate you at some point this season.

Let's revisit the color-coding system before we start:

Red – A very difficult matchup. For lower-level players, a red matchup means they should not be used in fantasy that week. For a second- or third-tier player, drop your expectations for them at least one grade that week (i.e. from WR2 to WR3). For elite players, expect them to perform one level lower than their usual status (i.e. RB1 performs like a RB2).

Yellow – Keep expectations fairly low in this matchup. For lower-level players, a yellow matchup is a borderline start at best. For a second- or third-tier player, they can probably overcome the matchup if things fall right. For the elite players, expect slightly better than average production.

White – Basically, this matchup is one that could go either way. In some cases, I just don't feel like I have a good feel yet for this defense. Generally speaking, these matchups are winnable matchups for all levels of players.

Green – It doesn't get much better than this. For non-elite players, the stage is basically set for said player to exploit the matchup. For the elite player, this matchup should produce special numbers..

Key:


OVR – Overall Rank
PR – Position Rank
FPts – Fantasy points scored
FPts/ G – Fantasy points/game
Success score (SSI) – The sum of several position-specific attributes that I feel are important to fantasy production, weighted and scored. A perfect score is 1000, but it may help to move the decimal point one spot to the left and think of each score as a percentage. It may also help to think of the final score as the likelihood that player will produce at the level I have projected him if his current environment stays roughly the same as it is now.

Just so you know what you are getting yourself into, here are some of the attributes I weighed and scored at each position:

Quarterback – Talent, job security, four-game stat projection, red-zone projection (how often I believe the quarterback will either throw or run the ball himself inside the 20) and the degree to which I believe his offense is conservative or will play that way because of an elite defense.

Running back – Talent, job security, durability, four-game stat projection, three-down back (based on projected snaps) and the run-blocking prowess of his offensive line.

Wide receiver – Talent, job security, four-game stat projection and projected red-zone scores.

Tight end – Talent, job security, projected red-zone scores and projected targets in relation to his peers at the position.

Here is the scoring system that I used to rank the players in the PPR format:



Top 25:

Iíd like to direct your attention to the bottom of the top 25 for this weekís most notable changes, since there has been a lot of shuffling in that area over the last seven days as Iíve had a chance to reevaluate how I feel about certain players. Most owners already planned on Forteís receptions dropping precipitously from the 102 he managed last season, but few realize he played over 1,000 snaps last season. To put that number in some perspective, LeíVeon Bell was second with 943 and DeMarco Murray was third with 800! And in case you were wondering, Forte logged a league-high 940 snaps in 2013. (His previous career high prior to the arrival of former HC Marc Trestman two years ago? As a rookie in 2008, with 875.) Whatís my point? Forte was in on 92.3 percent of the snaps in 2014 or 87.9 percent in 2013 Ė a level of playing time that Iím fairly certain HC John Fox and OC Adam Gase donít want a back that will turn 30 in December approaching again. Chicago added Jeremy Langford in the draft and Jacquizz Rodgers in free agency, strongly suggesting it wants to get Forteís playing time down into the 75-80-percent area while also allowing the team to run the ball more often. What it all means is this: I believe heíll match last yearís rushing production, but I think his statistical ceiling is somewhere around 1,500 total yards and around eight touchdowns, not the 1,889 yards and 11 scores he averaged under Trestman.

Three new players cracked the top 25, each of whom possess question marks big enough to match their incredibly high upside. Iím not usually in the business of placing a lot of trust in 32-year-old backs entering a new offense with a highly-questionable run-blocking unit working in front of them. Then again, are you going to try to convince me that Frank Gore canít replicate the combined production of Ahmad Bradshaw and Trent Richardson (250 carries for 944 yards and five rushing touchdowns; 65 catches for 529 yards and six scores) if he stays healthy? Admittedly, Iím not going to expect him to hit the lofty reception and receiving yardage totals, but I definitely think the rushing and total touchdown numbers are achievable. And in the games when the Colts struggle to run, Gore is more than capable of acting as a Bradshaw-like outlet in the flat for Andrew Luck. The more I think about it, owners betting against Gore are betting against his age and little else. Need more convincing? Letís recall what former career backup Dan Herron did in the playoffs. If Gore stays healthy, I really starting to believe he has another top-10 fantasy finish left in him.

The last two new occupants in the top 25 are a pair of Saints Ė Cooks and Ingram. In my first set of Big Boards, I ranked Cooks as the WR18 at the end of the third round primarily due to my concerns over his durability and perceived inability to contribute very often in the red zone (both due to his size). In hindsight, if I choose not to hold size against someone like T.Y. Hilton, then I really canít do that for Cooks, who is essentially the same kind of receiver with less competition for catches. The second-year Oregon State product has 100-catch upside, which is almost enough by itself to make him a WR1 in PPR leagues. The reality of the situation is that Cooks is probably going to average at least 12 yards per catch with his speed and elusiveness and turn about six or eight of those receptions into touchdowns. Can you handle a 100-1,200-8 season total from your third-round pick? I thought so.

Ingram is likely the more controversial pick by a wide margin and I recognize that. I can completely understand if owners canít swallow Ingram as a top 25 pick due to a lack of durability. However, before completely dismissing him, how is he really all that much different than DeMarco Murray or LeSean McCoy? Murrayís injury history isnít any better than Ingramís and heís going to be sharing roughly 30 percent of the workload in Philadelphia; Murray will probably top out around 275 touches assuming he can even hold up for 16 games. As far as Ingram is concerned, I saw enough evidence in the Saintsí Week 2 preseason game versus the Patriots that he has made significant strides as a receiver. I recognize C.J. Spiller is probably going to command somewhere in the neighborhood of 70-80 catches Ė if he can stay healthy Ė once he recovers from his knee surgery, but do really expect the 150.5 receptions that Saintsí running backs have averaged the last four years to go down all that much? If Ingram can push his catch total into the 40s (up from 29 in 13 games last year), heís going to get his chance to finish as a top-10 running back. (In case you donít believe me, he was the RB14 in overall PPR scoring last year despite missing three games.

26-50:

Iím starting to get a bad feeling about McCoy holding up for an entire season. Itís been one ailment after another since he arrived in Buffalo, starting with a sore neck in the offseason and toe soreness in early August before a left hamstring pull in mid-August sidelined him for the rest of the preseason. It may be something or it may be nothing, so you are more than welcome to treat those injuries as coincidence. My second and third concerns for the former Eagle are Buffaloís likely offensive pace and new OC Greg Romanís recent play-calling history. The 2015 Billsí defense may very well go down as one of the best in recent history. In order to play to its defense, Buffalo is going to do the exact opposite of what Philadelphia did while McCoy was there Ė slow the game down and reduce the number of plays whenever possible. While the teamís quarterback issues could be construed as a positive as it relates to McCoyís workload, his offensive line with the Bills this year is arguably every bit as challenged as the Eaglesí injury-plagued front five was last year. McCoy could theoretically make up for some of his lost production on the ground as a receiver, but it should be noted that Goreís high in catches in four years under Roman was 28. This after the Ninersí all-time leading rusher averaged 51 receptions in five seasons prior to Romanís arrival.

Davante Adams has spent all summer generating praise in Packersí camp, so he was already due for a breakout. I planned on moving him into the seventh-round area prior to Nelsonís injury, but it is safe to say that range will be at least 2-3 rounds too late going forward. While it would be a mistake to assume he will simply step into Nelsonís 2014 numbers (98-1,519-13, as stated earlier) because of Aaron Rodgersí greatness, there should be little doubt he performs at a fantasy WR2 level after entering the preseason as a high-upside WR3. Adams is physically dominant enough to match Nelsonís touchdown production from a season ago and is terrific after-the-catch, but I doubt he approaches the lofty catch or YPC (15.5) numbers of his predecessor. I think a reasonable range for the Packersí new No. 2 receiver is between 75-1,000-8 and 85-1,200-10, although Iíd lean more toward the former than the latter. Iím comfortable placing him right where I have him; right in the middle of the third round behind the elite receivers capable of collecting 80-plus catches, 1,000-plus yards and/or 10 touchdowns.

51-100:

In case you hadnít noticed, I donít mind rolling the dice on potential difference-making injured players. The key Ė as it often is in fantasy football Ė is when to roll the dice. After taking a week to delve deeper into the running back position, it has occurred to me that Iíd prefer 10-12 games from Foster over 16 from most runners. In the fifth or sixth round, most owners have already secured a pair of running backs and receivers, so a pick in that area makes Foster a RB3/flex option. If I told you before the season that you could get 6-8 elite-level performances from your fifth- or sixth-round pick, would you pull the trigger? I would. Taking it one step further, I expect a large number of owners that use their first three picks on receivers to choose Foster at the 5/6 turn. Imagine a team built around Julio Jones, A.J. Green and perhaps Amari Cooper getting a healthy Foster in their lineup in early October. Sign me up.

Itís been a good run for Roddy White, but a player that was looking like a fairly good value pick a month or two ago is trending more in the direction of a player who needs to be avoided Ė at least as it relates to expectations of him being a weekly fantasy starter. The Falconsí all-time leading receiver has missed two games in each of the last two years after achieving iron-man status over his first eight seasons. This offseason alone, heís had his knee drained (something he says will need to be done again during the season) and will soon undergo surgery on his right elbow. Itís hard to ever bet against a receiver that has so regularly crossed the 80-catch threshold, but 2015 is looking more like the beginning of the end than an extension of a great career. This is one Iíd be happy to get wrong, but the evidence we have at this point suggests White belongs on fantasy benches this season.

What is the deal with the Giantsí offense in the preseason under OC Ben McAdoo? In seven exhibition contests over two seasons under McAdoo, Eli Manning is 28-for-63 for 256 yards and one touchdown, including 8-for-22 through two games this year and repeated miscommunications with Odell Beckham Jr. Maybe we need to treat this as another preseason mirage, but Iím going to need see something remotely positive next week (and I would hope HC Tom Coughlin wants to see this as well) if Iím going to remain somewhat bullish on Giantsí receivers this season.

101-150:

Martavis Bryant has generated plenty of buzz following the incredible second half he enjoyed as a rookie last season, but doesnít it seem like Ben Roethlisberger is doing his best to hint to fantasy owners that he may not be the next-best Steelersí receiver to own after Antonio Brown? Roethlisberger recently told the Pittsburgh Tribune-Review that Bryant is still learning the offense and Pittsburgh has been consistent in using him with the first team only when it goes three-wide. It is important to not diminish players that have a nose for the end zone, but it also isnít usually the best idea for owners to rely too heavily on a receiver that averages a score every 3.25 catches (his rate as a rookie) either. Conversely, Roethlisberger told Sirius XM radio in early August and predicted Markus Wheaton would be the teamís breakout player. While it isnít uncommon for a quarterback to give an underappreciated receiver a vote of confidence during an interview, the Steelers appear very comfortable keeping Wheaton locked in as a starter over Bryant. The third-year Oregon State product posted a 53-644-2 line in what was considered a disappointing year, so it is fair to conclude that Wheaton is able to get on the same page as Big Ben a bit more often in one of the leagueís best offenses, he is probably a pretty good candidate for a fairly hefty boost in production.

David Johnson boosted his stock with 77 total yards in his debut, although I was a bit surprised to find out he created the waves he did among fantasy owners. Why? We didnít even get to see the speed and explosion that made him such a terror at the FCS level. The Northern Iowa rookieís biggest gain was 13 yards, so it isnít as if he made the splashy play that often catches the eye of owners desperate to hit on a late-round gem. What I found most impressive about his first professional game was that he displayed a willingness to run inside, which was one of his biggest knocks during the draft process. Johnson is unlikely to overtake Andre Ellington on the depth chart anytime soon, but he is certainly capable of turning the Arizona backfield into a committee if he continues to run in between the tackles. Itís still obvious he wants to bounce runs from time to time, but heís the most likely player to become the Cardinalsí new feature back in the likely event Ellington must miss time at some point.


Next: FFPC

---
Doug Orth has written for FF Today since 2006 and been featured in USA Today's Fantasy Football Preview magazine since 2010. He hosted USA Today's hour-long, pre-kickoff fantasy football internet chat every Sunday in 2012-13 and appears as a guest analyst on a number of national sports radio shows, including Sirius XM's "Fantasy Drive". Doug is also a member of the Fantasy Sports Writers Association.