It has been said many times, by many people, that "defense wins championships." Well, I'm here to tell you that even in this era of offense, where all the rule changes have favored that side of the ball… it is still true.

Look at the results since Super Bowl 50. In every year, the Super Bowl winner gave up fewer points during the regular season than the runner-up.

And in six of the seven games, the team which gave up the fewest yards won. The only exception was the San Francisco 49ers in 2019, who gave up 1,085 yards fewer than the Kansas City Chiefs and still lost.
Fewest Pts Allowed = Super Bowl Winner?
Season
Winner
Yds
Pts
Loser
Yds
Pts
2022
?
?
2021
LAR
5863
372
CIN
5964
376
2020
TB
5234
355
KC
5733
362
2019
KC
5594
308
SF
4509
310
2018
NE
5746
325
LAR
5737
384
2017
PHI
4904
295
NE
5856
296
2016
NE
5223
250
ATL
5939
406
2015
DEN
4530
296
CAR
5167
308
So how does this defensive trend apply to the 2022 season and Super Bowl LVII?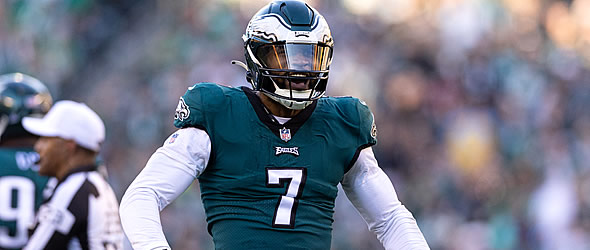 The 2022 Philadelphia Eagles have given up fewer points and fewer yards than the 2022 Chiefs. The Eagles yielded 344 points and 5,125 yards this season while Kansas City allowed 369 points and 5,579 yards. I'd love to say this guarantees my boyhood favorite Eagles will win the Super Bowl, but I can't. Because it was Kansas City's Patrick Mahomes, of course, who beat the trend and the 49ers in 2019. Still, it's trending in that direction.
You want a guarantee on who wins the Super Bowl this season… it's the one who scores the most points.