Last Week's Question: 1st Quarter Quiz for 2019
Before I get into the responses to last weekís question, allow me to make a public service announcement for defense streamers: The Detroit Lions are coming off their bye and are probably available in your league because no one wants to start them against the Green Bay Packers. However, their game against Aaron Rodgers in Week 6 will be the last time they face an elite QB in 2019. Starting it Week 7, they face the Vikings (twice), Giants, Raiders, Bears (twice), Cowboys, Redskins, Buccaneers, and Broncos. When youíve only played 4 games and Jameis Winston is the scariest QB on your horizon for the rest of the season, you are strolling down Cakewalk Lane.
In Week 5, I shared a quick and easy 10-question quiz with readers looking to assess their own predictive strengths & weaknesses. It boiled down to looking at the top 5 players/units at QB, RB, WR, TE, and Def/ST after 4 weeks and naming the most likely and least likely representatives from each group to remain in the top 5 through the end of the season.
To keep things as simple as possible, no explanations were required. I just wanted a list of 10 names like the one Mike Krueger generated in response to the column:
QB

1. Patrick Mahomes
2. Dak Prescott

RB

3. Christian McCaffrey
4. Austin Ekeler

WR

5. Julio Jones
6. Mike Evans

TE

7. Travis Kelce
8. Mark Andrews

Def/ST

9. Patriots
10. Jets
However, readers such as David went above and beyond the call of duty by providing explanations for their choices:
QB

1) Mahomes
2) Prescott

RB

3) McCaffrey
4) Ekeler

These first four were pretty straightforward in that Mahomes and McCaffrey are the respective "fantasy elite" at their positions and the centerpieces of the Kansas City and Carolina offenses. Dak's productions seems like it will almost certainly decrease a bit as Zeke rounds into form and Ekeler's opportunities should diminish to an extent with Gordon's return.

WR

5) Jones
6) Evans

Julio was another easy one as I'm not sure the Falcons will be playing with many (if any) leads this season and Julio is practically matchup-proof. I view Kupp as the engine of the Rams offense (without a healthy/high-usage Gurley) so I pivoted away from you here. Godwin's position has historically been more valuable in a Bruce Arians offense, though I wouldn't be entirely surprised if we had the same top 5 headed into Week 9.

TE

7) Kelce
8) Andrews

Kelce was another layup given his ceiling, but I think Hooper stays involved (for some of the same reasons I felt strongly about Julio) as I imagine the opposition (playing with the leads that Atlanta will not have) using softer coverages with said leads, allowing Hooper to accumulate yardage underneath. It doesn't seem (to me) that the maintenance days are working for Andrews - his production suggests the foot problem is a nagging one, Boyle and Hurst are both capable enough to limit his snaps/routes, allowing someone like Ertz to slide in.

Def/ST

9) Bears
10) Steelers

Chicago was another layup - they're just *that* good and they seem to rally behind Mack's disruptiveness. I had no idea Pittsburgh was even among the top 5, but they won't get gifted turnovers (like they did against the 49ers) often and won't play Cincy at home every week.

This seems like a cool exercise, and even though my selections "make sense" I wouldn't be surprised to see (aside from the Mahomes/CMC locks) just about anything happen.
There's no need to write all this stuff down if you'll be able to recall your rationale for each selection at the end of the season. But if your memory is as unreliable as mine, you might benefit from emulating David's approach.
Bruce found a happy medium between David's analysis and Krueger's list of names by confining his commentary to a single thought (sometimes snarky) for each player:
QB

1) Mahomes because Chiefs running game isn't as reliable as Seahawks'.
2) Jackson because he's the least experienced of the non-Mahomeses.

RB

3) McCaffrey because Carolina needs the offense to run through him.
4) Ekeler because of Gordon.

WR

5) Kupp because Goff looks to him.
6) Evans because the Winston-Godwin connection seems more lasting.

TE

7) Waller because Oakland needs him week in and week out while Kelce is one weapon of, like, 50.
8) Engram because he's on the Giants.

Def/ST

9) Patriots because they play so many bad teams this year.
10) Jets because they're like the Bills D used to be and are bound to burn out from being on the field so much.
We're not even 6 weeks into the season, and we can already see intriguing disparities in perspective in just 3 responses. My thanks to everyone who took the quiz. Things should be much more interesting in Week 9 (after the halfway point of the season, when no repeat answers are permitted).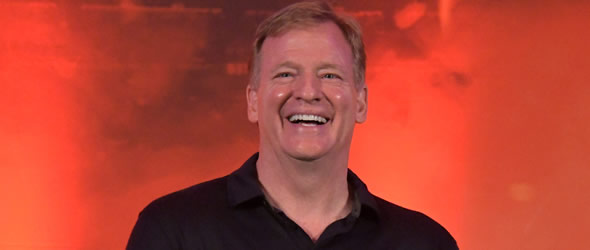 This Week's Question: Do you prefer an active or passive commissioner?
Fantasy websites make it easy for commissioners to put leagues on auto-pilot, which is exactly what most commissioners do.
In one of my leagues, however, the commissioner is taking a surprisingly active role. Last week, for example, he decided to waive transaction fees for a winless team for the rest of the season (to incentivize the owner to stay active on waivers). He also promised to waive transaction fees for other losing teams in the future if their records warrant it, but he didn't specify how bad a record would have to be for him to consider waiving transaction fees for the owner.
There is a rule in the league charter that gives him "discretion" to keep things competitive, but nothing specific about waiving transaction fees. Even those who applaud his initiative may struggle with his lack of clarity concerning which teams qualify for free transactions. He admits he doesn't have a formula (since the winless team is still technically capable of making the playoffs) beyond a sense of how dire a team's situation is. If he grants such a waiver to any 2-4 team, it will apply to all 2-4 teams, but he can't be sure whether 2-4 is worthy of such a dispensation until after the Week 6 games. And why should he have to answer the question ahead of time, since the 2-3 teams could all end up 3-3?
I'm convinced he's acting in good faith and that his seemingly arbitrary method of implementing this out-of-the-blue policy is just a pragmatic way of encouraging competition in the league, but a lot of commissioners would be reluctant to a) take the initiative of formulating such an ad hoc policy; & b) expect the rest of the league to let them "play things by ear" in its implementation.
Technically, the rest of the league can stop him by having the competition committee make a motion for a league-wide vote. But that sounds like a lot of work. Even the people who aren't excited about this kind of commissioner activism will tolerate it for a while.
I'm glad no one is trying to shut this commish down (yet). I like his approach. After years of playing with commissioners who simply collect fees & write checks and let the league software handle the rest, I like getting a weekly newsletter from this commish in which he details the major events of the week (such as who had the lowest score, who ran into an unexpected buzz saw, and why he has decided to use his "discretion" to do x, y, or z).
I like the idea that he's actively curating the league in a way that most commissioners don't. I'm surprised (given my laissez-faire inclinations in fantasy league management) how much more fun it is to check in with that league this year than it has been in years past.

How about you? Do you like a "hands on" commissioner taking proactive steps to keep the league moving in some preconceived direction? Or do you think a good commissioner is one who simply fades into the background?
If you have examples of especially good or bad moments with active or passive commissioners, please share them in a comment below or by emailing me.
Survivor Pool Picks (courtesy of Matthew Schiff)
#3 Redskins over Dolphins (4-1; PHI, BAL, SF, lar, NE)

It may seem crazy to get anywhere near a game featuring two such terribad teams. It may seem even crazier to pick the road team, especially since the only thing likely to be at stake in this contest is the #1 overall draft selection in 2020. However, these rebuilding franchises have both forsaken their fanbases to such a degree that it only makes sense for the visiting Skins to feel more at home in Miami than the Dolphins. Who shows up to watch Miami play these days anyway? Probably season ticket holders looking to express their dissatisfaction with the team--ready and waiting to pounce on Josh Rosenís (inevitable) mistakes but entirely oblivious to Case Keenumís (also inevitable). Then too, back in 2002, when Bill Callahan took over Jon Grudenís Raiders, he started off with a 31-point victory over the Seahawks before cruising to the Super Bowl and losing to Grudenís Buccaneers. In 2019, Jay Grudenís Redskins are nothing like the 2002 Raiders, but then again, the 2019 Dolphins are nothing like the 2002 Buccaneers. My moneyís on Callahan (a head coach capable of getting to a Super Bowl, if not winning one) to remind the world of his existence with a win over Brian Floresí feckless Fish.

#2 Chargers over Steelers (3-2; HOU, BAL, NE, ind, kc)

Iím forced to pick this game because every other game is a toss up, a division rivalry, or features a previously used favorite (such as KC or NE). Melvin Gordon returned to the lineup last week in the Chargersí loss to Denver, but instead of struggling against a capable starting QB (as L.A. did in Week 5 vs. Joe Flacco) capable starter such as Joe Flacco, the Charters should be able to contain 3rd string QB Delvin Hodges, who will likely be filling in for 2nd stringer Mason Rudolph (still in the concussion protocol, despite having returned to practice on Wednesday). This is not an ideal game, but if you have used Dallas, Baltimore, KC, and New England, then this is the best of the rest.

#1 Cowboys over Jets (5-0; NE, SEA, DAL, LAC, PHI)

Sam Darnold has been cleared to return to the lineup this week, but his return wonít be enough at MetLife stadium to make a difference against a Cowboys team that should be able to run and pass the ball well. In fact, it would ne be surprising to see Jason Witten in the end zone this week against a Jets Defense that is soft in the middle. Meanwhile, the Cowboys, while picked apart by Aaron Rodgers last week, should be able to contain an offense that still hasnít got the kinks worked out.

---
Mike Davis has been writing about fantasy football since 1999--and playing video games even longer than that. His latest novel (concerning a gamer who gets trapped inside Nethack after eating too many shrooms) can be found here.