#3: Cleveland over Cincinnati
(14-3: buf, TB, AZ, GB, MN, PIT, LAR, KC, no, DAL, LAC, ind, PHL, SEA, SF, NYJ, CHI)


The Bengals have clinched the AFC North. Barring a total collapse by the Kansas City in Denver (Sat) and the Titans in Houston, a game that will be played concurrently with this one, the Bengals will be slated as a three or a four seed and no chance of a bye in the first week of the playoffs.

With Joe Burrow already ruled out, what do you think they will do in the second half, especially if they fall behind early? You got itÖ sit the rest of the starters.

In Week 18 of the season, and if you are still playing for a part of your pool, forget the statistics. This one is pure gut. Subs are in, starters are sitting, and COVID can impact your bet easily up until game time. Then again, you could have a player take off his gear and do a striptease in the end zone. I digress (it cost me my Championship game as I had Cooks on the bench).

This is a game that Cleveland wants to win. Itís their rivals. For them, itís the playoffs. As such, take the home team while the Bengals rest for the playoffs the following week.

#2: Tennessee over Houston
(13-4: TB, GB, DEN, no, NE, LAR, bal, cin, MIA, BUF, CLE, DAL, IND, LAC, az, PHI, SF)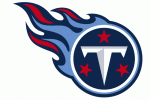 The Titans are currently the #1 seed in the AFC and while they might like to take it easy this week in preparation for the playoffs, the bigger reward is the one and only bye next week should they beat Houston.

While Houston, the 30th ranked scoring offense has played well under Davis Mills, and Brandin Cooks is back to being true number one receiver, these two will be hard pressed to score against the 6th ranked defense with Rex Burkhard running the ball. This team is trying to see what they have on the roster while the Titans are playing for a week off.

Take the Titans in spite of the rivalry game. Mike Vrabel knows too well what that extra rest is worth.

#1: New Orleans over Atlanta
(14-3: SF, CLE, CAR, BUF, TB, KC, AZ, LAR, dal, IND, ten, BAL, MN, GB, MIA, lac, NE)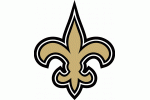 For a New Orleans Saints team that spent a month in Dallas due to a hurricane, lost their starting quarterback for the season and was down their best player for almost a month, they should feel extremely lucky to be playing the last weekend of the season with a chance to make the playoffs.

The Saints canít be watching the scoreboard, even though they will need help from the Rams, who are playing for the NFC West Title against the 49ers. A Win by the Saints, and a 49ers loss in LA, a very real possibility, and you can strike up the band ďOh when the Saints, come marchin inÖ.Ē Without retired Drew Brees, and all of the issues this season, it would be a heck of feat in the first year post Brees.

Meanwhile, Matt Ryan and the rest of the Falcons will definitely do their best to play spoiler with their visitors from the Big Easy. But if everything plays out as expected with the Rams against the 49ers, the Saints should put the pedal down to take the last playoff spot.

It should be noted that in reviewing the teams that were available to me in the #1 spot this week, the only team I could pick that was favored that I hadnít chosen all season was the Saints. Goes to show you, that if you make it to the end, hopefully you were smart enough to plan ahead and leave an obvious choice for Week 18.