#3: NY Giants over Detroit Lions
(6-4: BAL, cin, PHL, DAL, kc, tb, LV, ind, NE, SF)
Don't look know but the NFC East has the best winning percentage in the NFL. Yes, the Lions shocked the Bears at home last week with a 31-30 victory in spite of an incredible effort from Justin Fields and Cole Kmet. Special shoutout to Jack Sanborn after his 9 tackles, 2 sacks, and one (nullified) interception in Week 10. Not bad for an undrafted rookie who is looking like the future "monster of the midway" regardless of draft status. But Sanborn isn't playing in this week's game between the Lions and the Giants in MetLife Stadium.

Saquon Barkley is a steady rock for the Giants in a season where Brian Daboll has tied his success to the fourth-year player. Smart move! This duo has turned around a franchise dying for a playoff spot and finds itself in control of their postseason for the first time in almost six years. Can they now perform as a home favorite?

Yes, the Lions have a few good players but they are not a good team. At the same time, the Giants haven't shown they have anyone other than Barkley that is worthy of being on your fantasy team. Daboll has a formula that seems to be working and if you have used both of the teams below, you could do worse than picking the Giants at home against a Detroit team that accidentally won last week's game against the Bears.

#2: Cincinnati at Pittsburgh
(6-4: NO, BUF, kc, det, PHL, sf, DAL, MN, MIA, chi)

If you paid attention to my number two pick last week, I said never pick a team against a divisional rival where weather might have an impact. Case and point, a 31-30 loss for yours truly. This week, based upon the teams available to choose from, our only viable option is Cincinnati over Pittsburgh, another divisional rivalry game where the unexpected is to be expected.


Bengals-O / Steelers-D Comparison
CIN Off
Rk
Stat
Rk
PIT Def
361.8
8
TOT YDS
27
371.9
263.0
6
PASS YDS
30
263.9
98.8
27
RUSH YDS
6
108.0
25.3
6
PTS SCORED
20
23.0
10
9
T OVERS / T AWAYS
15
12
Bengals-D / Steelers-O Comparison
CIN Def
Rk
Stat
Rk
PIT Off
324.0
11
TOT YDS
28
307.9
205.2
12
PASS YDS
24
199.4
118.8
17
RUSH YDS
22
108.4
20.6
13
PTS SCORED
31
15.6
13
11
T OVERS / T AWAYS
26
14
Cincinnati statistically is superior in every category on both offense and defense. But that doesn't mean they automatically win. At the same time, tendencies are tendencies and it's a safe bet that Joe Burrow outplays Kenny Pickett.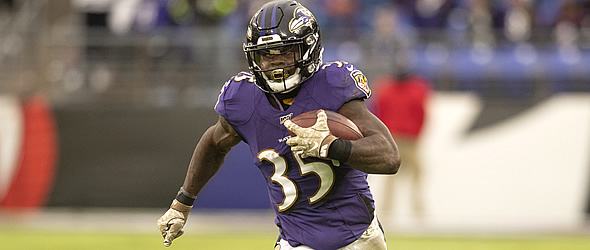 #1: Baltimore over Carolina
(6-3: den, lac, GB, BUF, LAR, tb, PHL, KC, NYG)

Let's start with the fact that P.J. Walker is out for this week's contest. Is Baker Mayfield really considered the QB of the future or just the QB for today? No disrespect to Baker, but now two teams have decided that he isn't their future. And nobody feels good after that happens. But that won't be enough motivation to propel a Herculean effort from a QB that was expected to be a franchise savior when he was drafted by the Browns.

The Ravens are coming off their bye and look like they will have Gus Edwards back this week. While this may not seem like a big deal, he has the skills to pick up the blitz, the veteran acumen to pick up schemes, and is the perfect complement to Lamar Jackson at quarterback. Jackson and Edwards, should be more than enough to upset a Carolina defense that has played admirably but glaringly has a rushing deficiency that should be exploited by the Ravens recently activated weapon.

Make no mistake. This is not a game that the Ravens should easily win. But it is a game that works in your favor in Week 11.

Panthers-O / Ravens-D Comparison
CAR Off
Rk
Stat
Rk
BAL Def
294.2
30
TOT YDS
19
350.8
176.2
28
PASS YDS
3
92.0
118.0
16
RUSH YDS
3
92.0
20.4
23
PTS SCORED
17
21.8
12
16
T OVERS / T AWAYS
5
15
Panthers-D / Ravens-O Comparison
CAR Def
Rk
Stat
Rk
BAL Off
362.4
25
TOT YDS
12
354.9
223.2
20
PASS YDS
27
186.8
139.2
25
RUSH YDS
2
168.1
24.3
24
PTS SCORED
4
26.1
10
19
T OVERS / T AWAYS
7
9