Welcome to the final regular season week of the 2022 season. What a wild Week 17, culminating with Damar Hamlin and his cardiac arrest during Monday night's game.

What has your league decided to do with that game? Are you waiting to see if the NFL decides to resume the game, or are you splitting the pot? There is no wrong way to handle it, but it's tough to make everyone happy.

But that is not why we are here. If you are here to decide your final pick of the season and win your survival pool, then you are in the right place.

Question is… do you go bold and put your neck on the line? Did you leave that magical last pick that no one else can use (say Jacksonville over Tennessee or vice versa)? Do you have Seattle left to choose from, or more so, do you gamble on Aaron Jones and Green Bay at home?

#3: Minnesota at Chicago
(9-8: BAL, cin, PHL, DAL, kc, tb, LV, ind, NE, SF, nyg, NYJ, GB, sea, was, mia, LAC)
Rarely would I choose one divisional game, let alone two from the same division, but that is what is left in the barrel. Good news for Minnesota, Justin Fields is out, sixty-three yards short of the single season rushing record for a quarterback.

Meanwhile, the Vikings will want to close out the season with a victory and put pressure on the Eagles to do the same. If they can win, and the Giants pull off the win with their second string in, then Minnesota would have that coveted bye week and home field advantage throughout the playoffs.

As such, you may want to avoid this game in spite of its juicy line. If the Bears get up by ten or more points, what incentive will the Vikings have to risk injury trying to come back? Then again, the Bears are looking for the 2nd pick in the draft and a win will mess that up. Buyer beware.

#2: Green Bay over Detroit
(11-6: NO, BUF, kc, det, PHL, sf, DAL, MN, MIA, chi, CIN, WAS, SEA, ten, nyj, BAL, NYG)

Aaron Rodgers was sitting on his couch in Week 2 and 3 acting like nothing was wrong with his team. Fast forward to Week 18, and I bet he wishes that the Packers had won one of those early games.

The Lions have been on a tear over the last eight weeks, winning six of eight games. One more victory and a Seattle loss, and the unthinkable will have occurred after a 1-6 opening record… the playoffs. But this is not your typical final game and, it is being played in "Title Town" against one of the best playoff quarterbacks in the league. Yes, the Packers defense has been average this season, improving slightly in the last six weeks, but it will be the legacy of these teams that will carry more weight than anything else.

Jared Goff has had some great games this season, but it will be the cold, and the ghosts of Vince Lombardi that will have this comeback fall short of making the playoffs. The Lions will be very focused on a Rams win over the Seahawks. That, and a win over Green Bay will be the only way they can make the playoffs.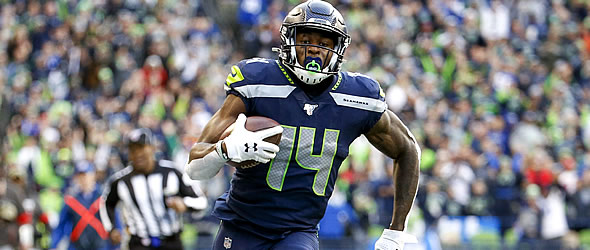 #1: Seattle over LA Rams
(12-4: den, lac, GB, BUF, LAR, tb, PHL, KC, NYG, BAL, MIA, CLE, DAL, CIN, SF, nyj)

The Seahawks aren't completely in control of their playoff destiny. They need to win, but they also need a Green Bay loss.

Last week, Seattle sent the NY Jets packing, and shut the door on their playoff chances with a solid outing by Geno Smith. He isn't flashy, but Pete Carroll has found a game manager for his offense, who complements a solid wide receiver duo, and a ground churner in Kenneth Walker.

Look for Seattle (-6.0) to do their part and keep their playoff hopes alive against last year's Super Bowl champions – who hardly look like the team that won it all last year.