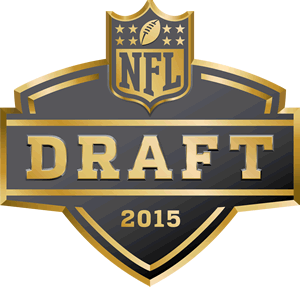 4.04 NYJ – QB Bryce Petty
There weren't going to be too many good fits for a spread quarterback with virtually no experience coming off his first read, but Petty finds a good fit in New York with Chan Gailey, who is well known for his spread offense and ability to cater his offense around his quarterback. Although he will need plenty of time to adjust to the pro game, the Baylor product has an impressive arm and should have plenty of time to develop while Ryan Fitzpatrick and Geno Smith battle it out for the starting job in 2015 and maybe again in 2016. Petty doesn't have any redraft value in 2015, but he's worthy of a fourth-round pick in rookie drafts as a long-term project.
4.06 WAS – WR Jamison Crowder
Crowder is a bit of a curious pick for a team that is seemingly satisfied with Pierre Garcon, DeSean Jackson, Andre Roberts and Ryan Grant. With that said, Crowder is an explosive receiver that profiles as a potentially productive long-term slot receiver in a couple of years that should be able to return punts right away. There is no redraft value here, but the three-year Duke starter should be a consideration beginning in the fourth round of rookie drafts.
4.07 CHI - RB Jeremy Langford
With Matt Forte set to turn 30 during the season and the new staff a bit unsure what they have in Ka'Deem Carey, the Bears choose Le'Veon Bell's replacement at Michigan State. Langford posted the best 40-time at the Combine (4.42), but doesn't play that fast and isn't much of a tackle-breaker. Carey should have the edge for the right to back up Forte initially, so Langford likely begins his pro career as a RB3 who will fight Jacquizz Rodgers for that honor. Langford is yet another player that can be left undrafted in yearly leagues and worthy of consideration in the third or fourth round in rookie drafts.
4.08 ATL - WR Justin Hardy
Atlanta allowed Harry Douglas to leave in free agency, so it is possible the Falcons are getting his replacement here with the new NCAA record-holder in career catches. Hardy isn't your typical pint-sized slot receiver, but that is where he will spend most of his time with Atlanta early in his career. Hardy should be a savvy, chain-moving wideout in the NFL, but probably isn't explosive enough to survive on the outside and/or shouldn't be considered Roddy White's long-term replacement. The East Carolina standout warrants late-round consideration in redraft leagues as a player capable of matching Douglas' production as a rookie, which probably makes him a possibility to be taken in the late-second or early-third round of rookie drafts.
4.18 SF - TE Blake Bell
The "Belldozer" was a conversion project for Oklahoma and will continue that transition in San Fran. Bell possesses good speed and could be worth a late dynasty pick at TE at a position that doesn't possess many deep threats, but it will take some time for him to get to the point where he can contribute in fantasy at his position. The Niners could be looking at Bell as a potential Tim Tebow-like two-point conversion and/or goal-line option.
4.24 CLE - WR Vince Mayle
Perhaps the most interesting redraft possibility - in terms of obstacles to a starting job - of the fourth-rounders thus far, Mayle is a bigger receiver (6-2, 224) that doesn't have a lot in front of him on the depth chart (Dwayne Bowe, Brian Hartline, Andrew Hawkins). However, Mayle is quite raw and has a steep learning curve after playing in Washington State's spread offense. Ultimately, it is hard to get excited about any Browns' receiver this season, meaning he will probably be limited to a field-stretching role in 2015. Mayle is worthy of fourth-round consideration in rookie leagues.
4.26 BAL - RB Javorius Allen
A favorite of the draftnik community, I am not as high on the USC running back since he lacks power and has fumbling issues. With that said, Allen has good vision and receiving skills that makes a lot of sense in new OC Marc Trestman's offense. With only Lorenzo Taliaferro sitting behind Justin Forsett, however, Allen has the inside track of a three-down role in Baltimore if Forsett gets injured or fails to follow up on his breakthrough 2014 season. As a result, Allen is worthy of late-round consideration in redraft formats and a mid-to-late second-round pick in rookie drafts.
4.27 SF - RB Mike Davis
Perhaps my favorite remaining running back based on his 2013 tape, Davis appeared out of shape for most of the 2014 season. San Francisco's depth chart behind Carlos Hyde is strangely unsettled despite spending a draft pick at the position seemingly every year, so the South Carolina standout could easily begin the season as Hyde's handcuff. At his best, Davis is a bowling ball (5-9, 217) that can pound away at a defense. Davis is certainly worthy of a later-round redraft pick assuming he lands the backup job and, as such, a mid-second round pick in rookie drafts.
4.33 SF - WR DeAndre Smelter
San Francisco loves to stash talented players coming off injury and that is likely what it will do here with Smelter, who is coming off an ACL tear but goes 6-2 and 226. Smelter can hit the big play and that will likely be his role when he gets healthy, although he a handful to tackle after the catch and is one of the better receiver prospects in this draft in that area. There is no redraft value here, but the talent is such that he is worthy of a fourth-round pick in rookie drafts.

---
Doug Orth has written for FF Today since 2006 and appeared in USA Today's Fantasy Football Preview magazine in 2010 and 2011. He is also the host of USA Today's hour-long, pre-kickoff fantasy football internet chat every Sunday. Doug regularly appears as a fantasy football analyst on Sirius XM's "Fantasy Drive" and for 106.7 The Fan (WJFK – Washington, D.C). He is also a member of the Fantasy Sports Writers Association.