As we get further and further into the season, I hope to share interesting matchups that you may want to consider as your Survival pick. Why? Because the games that have the large betting spreads you have probably used earlier in the year, and the other ones that you might choose, are risky between rivals. In that light, enjoy these picks.

#3: LA Chargers over Pittsburgh
(8-2: buf, TB, AZ, GB, MN, PIT, LAR, KC, no, DAL)

Justin Herbert and company are in the thick of the AFC West race and host Ben Roethlisberger and company in a game which may mean the difference for the Wild Card spot in head-to-head tiebreaker scenarios.

These teams are evenly matched on both sides of the ball, but the Chargers score five points more on average and are healthy in comparison to the Steelers and playing at home. The Steelers injury report includes Roethlisberger, JuJu Smith-Schuster, T.J. Watt, and Chase Claypool. Need I say more?

Unlike last week for the Steelers, the weather won't be a factor in SoCal. Take the Chargers if you dare, as this is one of the more interesting matchups with a favorable line for the home team.
 Steelers-O / Chargers-D Comparison
PIT Off
Rk
Stat
Rk
LAC Def
331.1
24
TOT YDS
17
361.1
236.4
17
PASS YDS
4
206.0
94.7
26
RUSH YDS
32
155.1
19.7
26
PTS SCORED
25
25.3
11
12
T OVERS / T AWAYS
17
11
 Steelers-D / Chargers-O Comparison
PIT Def
Rk
Stat
Rk
LAC Off
348.9
12
TOT YDS
10
370.2
225.9
1
PASS YDS
7
270.0
123.0
25
RUSH YDS
21
100.2
20.6
8
PTS SCORED
15
24.3
7
28
T OVERS / T AWAYS
5
9
#2: Cleveland over Detroit
(7-3: TB, GB, DEN, no, NE, LAR, bal, cin, MIA, BUF)

Of all the games this week that could be your safest bet, the Browns sure seem like the one to take. Yes Baker Mayfield was injured again last week and is not a sure thing to start/play this week, but the running attack (Chubb, Hunt and Johnson) more than offset the potential loss of the signal caller. This offense, because of its front line, have become a steady force for any of the running backs that play.

Meanwhile, Detroit management has shown that they know how to get rid of any and all good players. Matthew Stafford is sorely missed as well as Kenny Golladay. T.J. Hockenson was shut out in receptions last week. How does their best receiving option get 1 target?

Until Detroit has a new GM, and maybe new coaches, bet against the Lie Downs.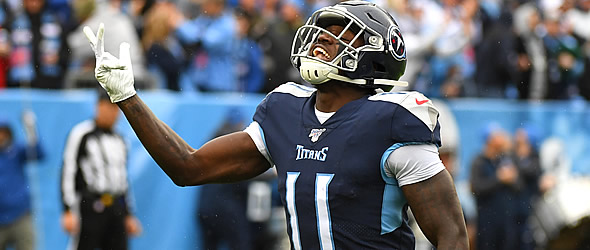 #1: Tennessee over Houston
(9-1: SF, CLE, CAR, BUF, TB, KC, AZ, LAR, dal, IND)

Three years ago, this was the battle for the AFC South lead. Oh how the mighty have fallen from that fateful playoff game when the Texans were up by 21 points over the Kansas City Chiefs. It seems like everything has gone south for Houston since the second half of that game.

Meanwhile, the Titans have found a leader in Ryan Tannehill after being discarded by the Miami Dolphins. Yes, they have lost NFL MVP Derrick Henry to injury, but their defense, ranked 15th overall, should have no trouble handling the 32nd ranked offense of Houston. Tyrod Taylor is definitely an upgrade over Davis Mills, and Brandin Cooks should have a good stat day. But Adrian Peterson, even in his limited role, should be able to help this Playoff bound Titans team win at home over their division rival.