Well folks, this man has lost that magic touch. After year of truly picking some great upsets and avoiding egg on my face, I have come to the reality that this NFL season is totally different than any year before. I am humbled and will hope to do better this week.

#3 (Third Choice): Dallas over Washington (2-1: BAL, cin, PHI)
After three weeks, and the loss of Dak Prescott at the end of Week 1, it is Cooper Rush that has the Cowboys at 2-1 and the rushing game of Tony Pollard and Ezekiel Elliot taking pressure off him. This week, they host their division rival Commanders who are fresh off a home loss to the Eagles.

Carson Wentz played well the first two weeks, posting over 300 yards and 3-plus touchdowns, but last week, his old team (Eagles) bottled him up and sacked him 9 times. Look for the Cowboys to try and rinse and repeat with their 8th ranked defense that allows only 17 points per game.

While this is normally a "taboo" game as it is between division rivals, Jerry Jones and his boys should shut down the Commanders in their annual visit to Texas.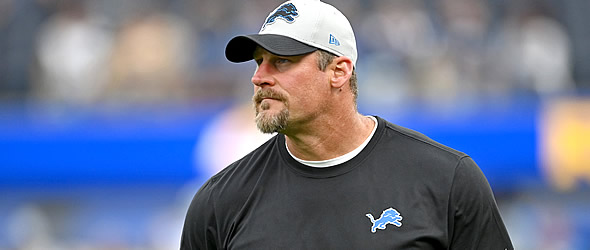 #2 (Active): Detroit over Seattle: (2-1: NO, BUF, kc)

If you want to talk about an ugly game, look no further. The Lions host a Seahawks team that definitely has lost its shine since their Week 1 upset of Russell Wilson and the Broncos. The Hawks offense is ranked 28th overall and score less than 16 points a game while giving up 23.3 pts per game. Put that up against the second highest scoring offense in the NFL, led by Jared Goff and the emergence of Amon-Ra St. Brown (ankle), and the Hawks will be hard pressed to keep up. Yes, the Lions defense allows more yards and points than most, but their offense will make up the difference.
#1 (second choice): Green Bay over New England: (0-2: den, lac)
After the Packers Week 1 loss to Minnesota, Aaron Rodgers was asked if he was worried about his team. His answer was "No" with a disgusted look. Since then, Aaron Jones and AJ Dillon have fallen back in to a smooth timeshare and Romeo Doubs has become the number one receiver with an offense that seems to have turned it around.

After beating Tom Brady and the Buccaneers, the Packers are favored at home over a Patriots team that most likely will be without Mac Jones (high ankle sprain). Neither team lights the scoreboard on fire, but 14-year veteran Brian Hoyer will take the reins of this 25th ranked offense and hope to fair better than his mentor (Brady) did last week.

The Packers sixth ranked defense has allowed an average of only 302 yards and 15.6 points per game; more than Hoyer can overcome on his own. Unfortunately for Bill Belichick, this doesn't look like the week his team will get things working at Lambeau.