Grab a Helmet
Darnold had never averaged more than 18.9 FPts/G in any season with the Jets Ö but thankfully heís no longer stuck in New York. He and the Panthers are 3-0 and heís produced at least 23.9 fantasy points in each game with the most recent, his best of the season (28.3 against Houston). Heíll face another Texas opponent in the Cowboys who rank 29th in fantasy points allowed to opposing QBs. They are one of only two teams to have yielded over 1000 passing yards through three games (the other is Tampa Bay). The ĎBoys have pressured opposing QBs just 16 times in 130 pass plays. The Panthers have three quality receivers Ė D.J. Moore, Robby Anderson and rookie Terrace Marshall Jr. Dallas cornerback Trevon Diggs may be able to take one of those away from Darnold, but not all three. Darnold will have a good day as he tries to keep up with Dak Prescott and the potent Dallas offense.
Remember how the WFT defense was feared last season? So far in 2021, that hasnít been the case. In fact, they have yielded the most fantasy points to opposing quarterbacks in the league Ė 31.8 per game. The real question is whether Ryan can take advantage of the situation. The WFT has the second-most pressures, but mainly through use of the blitz and yet they have just six sacks. A veteran like Ryan should be able to recognize the blitz and beat it.
Sure, Big Ben is ranked 25th in fantasy points among quarterbacks, but one of the issues is an OL that has yielded eight sacks. What havenít the Packers done much of this season? Sack the QB. Until last week they had recorded just one sack. They are still missing Zaídarius Smith. They rank 28th in QB fantasy points allowed. They have just 28 pressures and five sacks in 181 plays, both bottom-ten results. If the Steelers can get some of their injured receivers healthy (Diontae Johnson - knee, JuJu Smith-Schuster - ribs, Chase Claypool - leg), then Roethlisberger will have time to find them.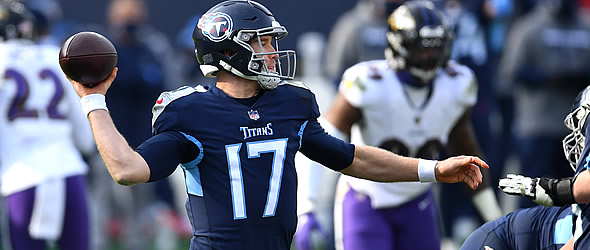 Grab a Clipboard
Itís not that I think the Jets defense can stop Tannehill, itís just that the Jets defense absolutely canít stop Derrick Henry. The Jets have allowed opposing running backs 31.1 FPts/G so teams are choosing to run the ball instead of pass. That, and the Jets have been blown out of their last two games, therefore teams havenít needed to pass at all in the second half. Additionally, A.J. Brown is likely out with a strained hamstring, leaving Julio Jones (leg) and Chester Rogers as his options.
Jones was a recommended pick last week against Atlanta and didnít really do much and in Week 4 the matchup is much tougher. The Saints rank No. 6 against quarterbacks yielding just 18.1 FPts/G. We donít know whether Kenny Golladay is yet ready for a full workload. Meanwhile, both Sterling Shepard and Darius Slayton were injured last Sunday (hamstrings). A tough defense and three receivers with questionable health equals ďtake a seat on the bench.Ē
Lawrence is throwing a lot, but not very well. In fact, he leads the league in "poor" passes as rated by advanced statistics with 34 of his 118 passing attempts (28.8%) being outside the catch zone. He's thrown seven interceptions and fumbled twice. He is not the "Justin Herbert of 2021." Put him on your bench and let him learn for a while, then bring him back in a more favorable matchup than this.

Quarterbacks | Running Backs | Wide Receivers