Grab a Helmet
If he canít produce this weekend, heís never going to produce. The Falcons gave up 49.6 fantasy points in Week 1 and if the Falconsí DC has an ounce of brains heís going to target all his defense on Cooper Kupp (13-128-1 vs. Buffalo). Robinson never got into the flow seeing just two targets and with Van Jefferson still not expected back for Week 2, itís time for Robinson to shine.
London led the team in targets (tied with Kyle Pitts) with seven looks and caught a team-leading five balls. The Falcons should be trailing an angry Rams team which means plenty of opportunities for the rookie. Iím expecting his first career NFL touchdown catch.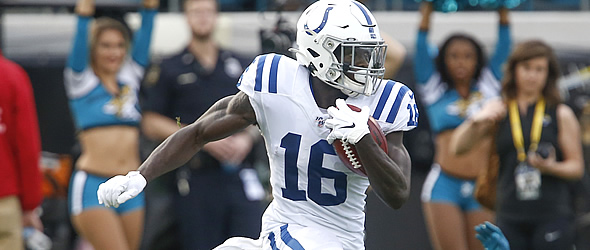 Michael Pittman Jr. did his thing in dominating the Colts receiving workload, but the surprise was who finished second with six targets. Not veteran Parris Campbell and not rookie Alec Pierce, Dulin finished the game with the second-most targets for a modest 7.6 fantasy points. The Jaguars allowed 53 fantasy points to the Commanders so either Campbell or Dulin is likely to produce solid numbers alongside Pittman.

Grab some Pine
1) All Browns receivers vs. New York Jets
The Cleveland Browns are not going to allow Jacoby Brissett too many opportunities to throw the ball because; a) they donít have confidence in him and b) their running game is too good. Even when he threw the ball is was mostly dump offs and short passes. Donovan Peoples-Jones led the team with 11 targets, but for just 60 yards. Amari Cooper had three catches for just 17 yards. Stay away until Week 13 at the earliest.
Iím not a Mitch Trubisky fan. Iíve never been a Trubisky fan. In Week 1 he threw 38 times but managed just 194 yards. He targeted Diontae Johnson and tight end Pat Freiermuth 22 times versus Claypool and rookie Pickens just seven times. Now heíll face a Patriotsí team coming off a loss. I have no confidence that he can stretch the field which is what these two receivers do best. They will thrive when Kenny Pickett is the starter, but until then, they have limited value.
When Watson dropped a "sure" 75-yard touchdown pass on the first play from scrimmage last week, quarterback Aaron Rodgers didn't look his way again for the next 41 minutes. No, Rodgers doesn't hold a grudge at all, LOL. I watched that entire game and I felt the better rookie receiver was Romeo Doubs. If Allen Lazard (ankle/foot) returns, Watson might not get enough opportunities to produce for you. Even if Lazard sits again, Rodgers still may not have the confidence to throw it to Watson.

Quarterbacks | Running Backs | Wide Receivers