Football is back, baby! It sure seems like it was a long time since we last saw "real" football. Certainly more than the nine months it has actually been since the last weeks of the 2021 NFL regular season. But we finally made it. All the off-season studying and practice drafts are done, the talk is over and it's time to put your winning knowledge to the test.



Truths

"The truth is not always beautiful, nor beautiful words, the truth." —Laozio
1) There are no worse words you can hear from a head coach or OC than, "we will go with the hot hand."
True. On Monday, Miami Dolphins' head coach Mike McDaniel said about his running back room, "there are some skill sets which are overlapping… that group was as competitive as I can remember… all that means is we should have someone fresh (in there) and we can lean on the hot hand if necessary." Starter Chase Edmonds' fantasy value just took a hit.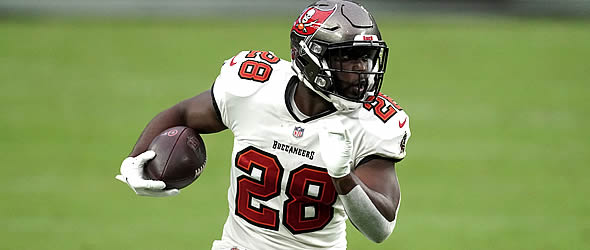 2) The Tampa Bay Bucs would like to limit Leonard Fournette's snaps total.
Over the first part of last season, Fournette saw a 60-70 percent snap usage and produced solid numbers, but late in the season he saw 80-percent and more usage in four of five games. He ending up missing two games with a hamstring injury. As he has never played in a full 16 games in any season, the team would prefer to limit his usage, which may result in a reduced ceiling and his fantasy rank into the early third round. Fournette averaged 15.3 FPts/G in the first 10 games last season and 25.7 FPts/G in games No.11-14 with the higher snap count before the injury. It's still unlikely that backup Rachaad White will be anything but a handcuff at this time.
3) RB James Robinson, who tore his Achilles in Week 16 of last season, will be active and will play on Sunday vs. Washington, per head coach Doug Pederson.
This can't be good news for those who thought Travis Etienne would have a few weeks to establish himself before Robinson returned this season. Etienne has been going at the end of the third round (ADP 39) ahead of Breece Hall, Josh Jacobs and J.K. Dobbins, but that might be a reach if Robinson is a full-go option.
4) I just completed a 10-team draft where Aaron Rodgers went in the 11th round as the 12th quarterback off the board.
True. Rodgers' hasn't lost his ability to throw the ball, so this is all about the losses in the receiver room. With Davante Adams and Marquez Valdes-Scantling playing elsewhere, people have significantly lowered their opinion of Rodgers' value. He may start slowly with both Allen Lazard and rookie Christian Watson questionable for Week 1, but I expect Rodgers to figure it out, even if a running back or tight end leads the Packers in receptions. He's a steal as a fantasy "backup."
5) Fantasy owners apparently had zero trust in Pittsburgh Steelers' quarterback Ben Roethlisberger last season.
How else do you explain Diontae Johnson's rise in fantasy value from the 22nd WR last season to the 16th this season despite his new quarterback being the once-failed Mitchell Trubisky. Retired Roethlisberger, was coming off a 3,803-yard 33-TD, 10-INT season in 2020, while Trubisky's last starting season was 2,055-yard, 16-TD, 8-INT over 10 games that same year. They also apparently no longer belief in Chase Claypool (was 27th in 2021) who is WR45 in 2022. Claypool's drop is more likely a response to rookie wideout George Pickens' impressive preseason, not the quarterback change.

Lies

"The truth is messy. It's raw and uncomfortable. You can't blame people for preferring lies." - Holly Black
1) Taysom Hill is listed as a tight end in my CBS fantasy league, and at ESPN, and he's listed as the backup at TE at Ourlads.com.
He's a gadget player and a sometimes quarterback, but he's not a tight end. What will your fantasy league do when/if he starts a game under center? A smart commissioner will get this determined before his draft begins and before the season gets underway to preserve the peace if it happens and a "smart" owner in a one-quarterback league gets to start two quarterbacks. At the very least, talking about it will have warned other owners of the possibility.
2) Rams running back Cam Akers (ADP 35.7) is set for a big comeback season.
Sorry, no. It's no easy feat coming back from an Achilles injury and it's certainly not like returning from an ACL tear. Plus, head coach Sean McVay said this about his backfield a month ago, "We've got two starting backs". That's the "kiss-of-death" for Akers' chances of being an elite fantasy back and drops him into the RBBC range. Then add in a change of 40-percent of the OL (Andrew Whitworth retired and Austin Corbett to free agency) and both Akers and Darrell Henderson may find the going a lot tougher this season. The OL ranked seventh last season according to PFF and starts 2022 at No.11.
3) D.J. Moore is underrated at WR14.
False. I'm not in the Moore camp, because he just doesn't catch enough of the balls thrown his way. Last year, he caught just 93 of 162 targets. That's a paltry 57.4 percent. He saw the sixth-most targets, yet scored the 17th-most fantasy points and was 23rd in FPts/G (of those with at least 10 games played). Yes, I know the Panthers' QB trio of Sam Darnold, Cam Newton and P.J. Walker wasn't very good (58.2% combined completion rate), but Baker Mayfield's was only 60.5-percent in 2021 and has never targeted a receiver more than 149 times in his career (which included throwing to the likes of Jarvis Landry and Odell Beckham Jr.). I'm not expecting much improvement, if any, because of the quarterback change.
4) Cooper Kupp can repeat his magical 2021 season.
The odds are not in his favor. If you look at the table below, you will see that in 11 instances since 2010 of a receiver seeing 185 or more targets, nine times the wideout saw a decrease in production, one time their fantasy points per game stayed the same and only one time did the receiver improve (Antonio Brown from 2014 to 2015). The average drop was significant at minus 21.3-percent. Kupp owners must also be concerned with Matthew Stafford's sore elbow.
Receivers with 185 or more targets since 2010
Year
Wide Receiver
Gm
Tgts
Rec
Yds
TDs
FPts/G
Variance
2021
Cooper Kupp
17
191
145
1947
16
25.7
2022
?
?
?
?
?
?
?
2019
Michael Thomas
16
185
149
1725
9
23.4
2020
7
55
40
438
0
12.0
-48.72
2015
Julio Jones
16
203
136
1871
8
23.2
2016
14
129
83
1409
6
18.6
-19.83
2015
Antonio Brown
16
193
136
1834
10
23.9
2016
15
154
106
1284
12
20.5
-14.23
2015
DeAndre Hopkins
16
192
111
1521
11
20.6
2016
16
151
78
954
4
12.3
-40.30
2014
Antonio Brown
16
181
129
1698
13
23.6
2015
16
193
136
1834
10
23.9
1.30
2014
Dem. Thomas
16
184
111
1619
11
21.2
2015
16
177
105
1304
6
17.0
-19.82
2013
Pierre Garcon
16
184
113
1346
5
17.5
2014
16
105
68
752
3
10.1
-42.29
2013
Andre Johnson
16
181
109
1407
5
17.5
2014
15
146
85
936
3
13.1
-25.15
2012
Calvin Johnson
16
204
122
1964
5
21.8
2013
14
156
84
1492
12
21.8
0.00
2012
Reggie Wayne
16
195
106
1355
5
16.9
2013
7
58
38
508
2
14.4
-14.80
2012
Brandon Marshall
16
192
118
1508
11
20.9
2013
16
163
100
1295
12
18.8
-10.05
Average
Variance
-21.26
5) I'm a "fantasy football expert" with a national award on my resume, so listen to everything I say, and do it… no questions asked!
False. I've studied the past, looked at trends and likely spent more time analyzing because it's my job, but it's an educated guess, not a guarantee. The ball isn't round and it bounces in funny directions, injuries happen, and the future is not set in stone. Take what I (an others) say under advisement, but it's your decision. Have fun this season and good luck!