Last Week's Question: Is Adrian Peterson still rostered in your league?

The comments posted directly to my column for Week 4 indicate that fantasy owners have reacted to Adrian Peterson's injury in a variety of ways. The most sentimental response was reported by RDB: "AP was drafted 3rd overall in my league and is still rostered by that [owner, who] is a Vikings fan and tries to draft him every season." Ahh, the homer pick.

Homerism aside, some owners can afford the roster space for AP whether he returns to action this season or not, as Steve pointed out: "AP is still rostered in my 12-team league. [His owner] is 3-0 so far even with All Day wasting a bench spot." Maybe Peterson should remain on that team no matter what—since he seems to be working like a lucky charm.

Mickael emailed me to report on a much less patient owner: "In my 14-team league, AP was dropped immediately after the knee injury was public—even before he was actually placed on IR." Yikes! That's a lickety-split decision. But it probably made sense for owners to be so cold-blooded as soon as AP announced (on the Wednesday following his injury—two days before he was placed on IR) that he would have his meniscus repaired rather than trimmed.

Mickael himself held out enough hope for Peterson's recovery to trade Latavius Murray for him in a different league (a 10-teamer) the day after the injury (before word of the decision concerning the repair vs. the trim had come out): "I knew that AP had a 50% chance of being out for the season but also a 50% to be out only 2-3 weeks, so I wanted to take the risk. Besides, I had already [abandoned hope in Murray because of his workload]. I dropped AP after the IR designation. I thought about picking him back up when he said that he would come back, but I did not." I love the honesty of this response because I'm sure it reflects the thinking of a lot of AP owners. Even after cutting him, we can't see his name on the waiver wire without thinking that we should pounce.

Jim was also quick to make a decision about Peterson:
September 21 was the day I jettisoned AP for Davante Parker in the Mohawk Fantasy League. It appeared to be clear that AP was all but done, with most sources predicting IR status and an incredibly underwhelming two-game stint in the books to round it out.

Prior to that move, I traded Randall Cobb and Theo Riddick to another team for Jamaal Charles. With Frank Gore and Zeke on my roster already, I believe that I successfully replaced AP with a RB1 that has as much upside as AP had pre-season and a sooner "return-to-work date."

So, yeah, it sucks that I wasted my second round (two-man keeper league with supplemental picks for those who keep less than two) pick on AP, but I (hopefully) successfully worked around it and won't look back.
My hat goes off to Jim for cutting bait so quickly, though the decision must have been easier in light of that fantastic trade.

Most reactions, however, weren't so quick. As Randeep reported: "I drafted AP in my league, and still have him on my roster. I will drop him if I need the roster spot, but plan on holding on to him as long as possible or until I get more info about the progress of his recovery in a few weeks." Dman1 seems to be witnessing something similar in his leagues:
He's still owned in both leagues I'm in. I'm assuming it's because the people who own him are generally not very active and the bottom of their bench is usually filled with guys that were drafted as sleepers and the ship has long sailed on them panning out. Having a small chance of AP returning in Weeks 12-16 is better than rostering Tyler Ervin or Markus Wheaton.
I suspect this rationale for sitting on Peterson will hold up for plenty of owners until they run into bye week binds.

Plenty of responses covered the reactions of Peterson owners to his injury, but Dave chronicled the reaction of his league as a whole:
AP was dropped on 9/25 by the [last-place] team in our League of Ordinary People for Kenyan Drake. AP was picked up off waivers on 9/28 by our 5th-place team, meaning many owners had higher priority on waivers for him but didn't pay attention or didn't care. I read about him the night before and saw he may be back in week 11, but I've been burned too many times by AP to really want to drop someone decent on my roster now for someone I feel may just punish owners in the meaningful weeks of the season. We are a dynasty league, but again, he seems too old and past too many injuries to return to the AP we remember. Glad to read your article basically saying I did the right thing by taking a pass.
Thanks for seeing the true purpose of my column, Dave—as I suspected that a lot of readers out there might need a bit of reassurance when it comes to cutting their top RB. Anyone who still needs reassurance will probably benefit from reviewing the comments appended to last week's column. As always, I'm grateful to the readers who posted those comments as well as those who took the time to email me.



This Week's Question: Is 2016 the right time to push for dynasty league formats?



2016 is turning out to be a banner year for rookies. Ezekiel Elliott was the first running back in the history of fantasy football to be a consensus 1st-round choice. At quarterback, Carson Wentz leads the undefeated Eagles; Dak Prescott is fueling a resurgence in Dallas; and Paxton Lynch has shown promise in Denver. Rookie receivers are ignoring the adage that it takes three years to grow into their roles, as Will Fuller is upstaging DeAndre Hopkins in Houston, and Sterling Shepard is outperforming Odell Beckham, Jr. in New York. Even at tight end, we are probably seeing the torch pass from legendary Charger Antonio Gates to whippersnapper Hunter Henry.

In other words, rookies are having a major impact at every offensive skill position in the NFL.

It makes sense for rookies to be undervalued in most redraft leagues. Sure, some of them are sensational (think OBJ in 2014 or Todd Gurley in 2015), but rookie studs are so few and far between that it's easy for redrafters to think, "As talented as ___ is, and as good a fit for ___'s offense as he seems to be, I'll wait until I see him on the field. I can always get him next year. He's just not worth the risk." That's good logic. It's easy to enjoy success in redraft leagues without paying much attention to rookies.

In dynasty leagues, however, selecting the right rookies is critical because such leagues typically feature a special draft dedicated to rookies. The owners are obviously incentivized to choose wisely because these players could end up on their teams for years to come (perhaps even their entire NFL careers).

But since rookies have traditionally taken a season or more to develop in the NFL (especially at the WR and TE positions), redrafter addicts can find rookie drafts off-putting. "A special draft for rookies?" they wonder. "Just so they can ride the pine on my roster until I trade them out of impatience before they turn into anything? No thanks."

You don't need to accept that argument to understand it. In a society that values instant gratification, many FFers want to see an immediate return on the players they invest in. In the past, that hasn't been a realistic objective for more than two or three participants in 12-team rookie drafts each year.

But if the first quarter of the 2016 season is any indication, then rookies are capable of having a major statistical impact in today's pass-happy NFL. If you think this sudden change is all about the freakish talent of the rookies I named at the top of this section (and they are all freakishly talented), then you won't buy this argument. But if you think it's about the schemes being used currently at the collegiate level or the rule changes and playbook changes that make the NFL a different experience now than it was just five years ago, then maybe this trend of rookie success is destined to continue.

And if that's the case, doesn't a rookie draft sound tantalizing?

Whether you buy my premise or not, please let me know your thoughts by posting comments directly to this column or emailing me.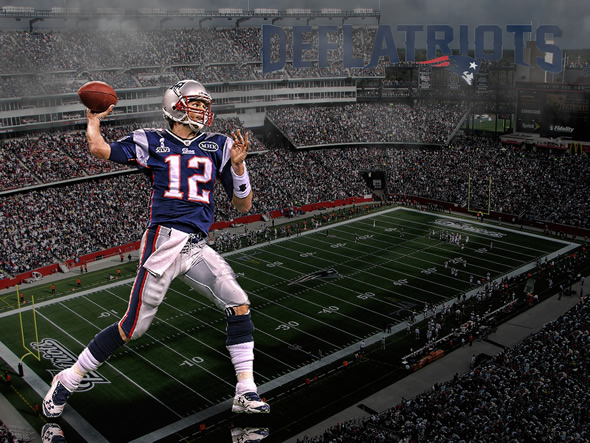 Image by Tilt Creative (Ty Schiff)

Survivor Pool Picks - Week 5 (Courtesy of Matthew Schiff)



Trap Game: Atlanta at Denver



Kyle Shanahan's offense has been robust all season in Atlanta, but it soared to new heights in Week 4, when Matt Ryan threw for over 500 yards (300 of which went to the phenomenal Julio Jones). If success like this continues, then those of us who used to call Shanahanigans will turn into Shana-fans. This week, however, Atlanta's top-ranked offense travels to Mile High to face the fourth-ranked Denver defense. The Falcons haven't faced a defense as good as Denver's, and the Broncos haven't faced an offense as good as Atlanta's, so predictions of how this game will play out are more likely to be based on guesswork than homework. In a matchup like this, anything is possible, including a jaw-dropping upset, so I would steer clear of it no matter what line Vegas settles on by the end of the week.



#3: Steelers over Jets: (2-2, JAX, OAK, DAL, MIN)



Ryan Fitzpatrick and Gang Green travel to Heinz Field hoping for better success against the Steelers than the Chiefs enjoyed last week. With the return of Le'Veon Bell, everyone expected the running game to be Pittsburgh's focus. But Big Ben Roethlisberger racked up 300 yards (and 5 TDs) through the air. With Bell, Roethlisberger, and Antonio Brown in the lineup at the same time, the Steelers appear to be unstoppable. The Jets will have to score a lot of points to keep up—and that will be difficult if Fitzpatrick continues to turn the ball over at his current pace (9 picks in just the past 2 games). With WR Eric Decker out and RB Matt Forte nursing a rib injury, it's hard to see why the Jets offense will suddenly find its stride in a hostile stadium. As happened on "redemption Sunday" last week, this one may be over by the end of the first quarter, and the only reason anyone will be watching in the second half is to see if Picks-hat-trick gets pulled for poor play.



#2: Packers over Giants: (3-1, HOU, AZ, CAR, WAS)



Two weeks and two survivor picks against MY Giants. Anyone who has paid attention to this portion of the Q&A column over the years has heard how I hate to make picks that involve my own team loyalty. In this game, however, the Giants have proven that they make too many mental mistakes, such as Dwayne Harris' muffed punt in the 1st quarter that led to a Vikings touchdown. While Harris probably won't muff another punt, the "distraction" known as Odell Beckham (according to Tom Coughlin), will need to play a game in which he focuses on football instead of the other stuff that has plagued him since last year's game against Josh Norman. But this game is not only about Beckham and the lack of offense from the Giants; it's also about seeing what Aaron Rodgers can do with a trio of healthy receivers. Despite a significant investment in defensive talent by New York's front office, Steve Spagnuolo will need to work his magic to shut this Packers team down. Look for a win in "Title Town" for the Packers in prime time on Sunday.



#1: New England over Cleveland: (4-0, SEA, CAR, MIA, CIN)



Before the season began, most Pats fans would have gladly accepted a 3-1 start during Tom Brady's suspension. But after a 16-0 home loss to lowly Buffalo in Week 4, some of those fans are acting as if the the end of the world is nigh. Brady's return couldn't be better timed against a Browns team that is having their own quarterback issues with the loss of RG III in Week 1 and Josh McCown in Week 2. Look for a controlled attack from Brady and his team, as they use their patented screen passes to James White to complement LeGarrette Blount's pounding attack. The Browns will try to turn their home field advantage into a win by squeezing everything possible out of Isaiah Crowell and Terrelle Pryor, but rookie QB Cody Kessler is in for a rough day against Belichick's defense. Take the Pats and stay perfect in your Survival Pool.


---
Mike Davis has been writing about fantasy football since 1999--and playing video games even longer than that. His latest novel (concerning a gamer who gets trapped inside Nethack after eating too many shrooms) can be found here.