Last weekís question: What can leagues do to encourage trades?



Iíve asked this question before, but Iíve never received such a wide range of creative & practical answers. One of the best suggestions came from WB, whose league uses a gradual expansion and compression of rosters that leaves owners highly incentivized to trade players they might otherwise have to cut:
One of the things we do is have a cut-down date where teams have to reduce rosters to specific player limits. Our initial draft is 15 rounds, and for the first 4 games you can add players via a "blind bid pool" that allows you to increase that to 18 players. But before week 5 rosters have to be trimmed to specific "maximum" roster limits 2QB, 3 RB, 3 REC (we combine WR's and TE's with no restrictions and don't require you to start a TE), 2 Kickers, and 2 Defense/Special Teams, plus you can keep 1 additional player at ANY position (QB, RB or REC) for a max total of 13 players. Following week 5's games, specific roster position limits are removed, but overall rosters can't exceed 13 players. Between games 4 and 5 the activity level is amazing...with players being traded, bought / sold (we allow $$ transactions between teams). We had 8 "deals" made that week. And the blind bid pool (rather than a waiver system) provides added excitement prior to week 6 with all those "dropped" players now available and roster position limits removed.
This system sounds like a lot of fun to me, and itís hard to imagine how it could fail to increase the level of trading (if only between Weeks 4 & 5). Leagues that might not want to imitate everything about the system (perhaps because they require a starting tight end) could easily modify this approach to achieve similar results.
Many keeper leagues encourage trading by permitting it throughout the year, but Reedís league has special rules for rookies that make them especially hot commodities:
We see multiple trades in our league with the majority of trades occurring in the off-season (which keeps the league fun & active all year long). The league is a 4 + 1 Keeper league. Each owner is allowed to keep ANY 4 players and they may keep an additional player if that player is a rookie from the previous year. If the rookie was drafted in the first 4 rounds (after year one, this technically becomes the equivalent of the fifth round) then that owner may trade ANY rookie (free agents or trades) that they acquire as long as they maintain a rookie continuously on their roster. If the rookie is drafted after the fourth round, then the owner is stuck with the rookie that they drafted. Sometimes your rookie pans out, sometimes they don't. The savvy owner that acquires two valuable rookies is able to make trades to owners that gambled and lost.

Owners with question marks at a position (due to the rookie rule) are more apt to make a trade to bolster the position to cover for a questionable rookie. Since, you can only keep five players...the stronger teams need to trim the fat at the end of the season, and trades for draft picks begin to dominate the league. The subsequent year's draft order is decided by the finish placement of the current year...which allows the weaker teams the first crack at the premier rookies...and ultimately an opportunity to pull themselves out of the cellar.
The special wrinkle concerning rookies adds a strategic component that many leagues might want to explore.
I also heard from TomJ, who has an interesting proposal for leagues that charge transaction fees for waiver wire acquisitions:
This just occurred to me, so maybe it's a bad idea. But on the topic of encouraging trading...what if leagues that charge for adds/drops either didn't charge or *paid back* for trades? Say your league has a $10/add/drop fee. You could make trades free, or pay back $5 or even $10 for every trade. BUT, the trade has to be reviewed by either the commish or the league and open for veto. Let the rest of the owners (who would need a supermajority maybe) or the commish prevent collusion, and give enterprising owners a way to get some turnover without having to pay (or even getting a mild reward).
Iím not aware of any leagues that have a policy like this one, so I would be interested to hear from anyone who can comment on how it works in practice. At first blush, the idea of paying owners back for trades seems like a bridge too far to me. Itís all too easy to imagine a couple of clowns trading their backup QBs to each other all season long just to build up waiver wire credits. However, the idea of waiving fees for trades (while enforcing them for waivers) could be effectiveóespecially in leagues with steep transaction fees.

Iím impressed to have received three solutions that are all so different and yet all worth considering in different league contexts. I hope they are helpful to readers like Jeremy, who asked the question about encouraging trades and followed it up by wondering about the possibility of tracking trades to see who ďwonĒ the trading game at the end of the season.

The best answer I received to Jeremyís follow-up question came from Robert, who wrote:
Really tough to call a winner on a fairly even trade without context. The winner is whichever team was made better by the trade and without knowing a team's strengths and weaknesses you just don't know.
That was exactly the conclusion I hoped some readers would reach when evaluating the trade I mentioned (Odell Beckham Jr. & Phillip Lindsay for Joe Mixon & John Brown). Part of the difficulty of deciding who won the trade is that you canít determine that answer simply by adding up the points of the players involved in the swap. The team that ended up with Beckham presumably improved at receiver, but we donít know whether Lindsay will even make it into the lineup or merely sit on the benchówhich is where Mixon might have been, since we donít know which other RBs were on the team.
But the difficulty of settling on a formula to determine who won the trade isnít even the real problem. The real problem is that if owners are reluctant to engage in trading, youíre unlikely to overcome that reluctance by telling them that the bad deals they are already afraid to make will be tracked and ranked at the end of the season.
In any case, my thanks go out to Jeremy for the question & everyone who responded.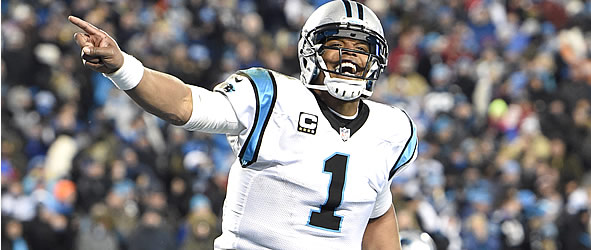 This week's question: Which playmakers are poised to perform best in the fantasy playoffs, and how do you plan to acquire them?

The question for Week 7 comes from Dan, who is already thinking about which fantasy studs have the most favorable playoff schedule (and how he can get them on his team):
Now that we have a good sample set through 6 games of the season, what players are you looking to trade for based on playoff match-ups?

I have Matt Ryan and Kirk Cousins as my QBs. While I love looking at total points for the season and seeing Matt Ryan sitting squarely at #2 when I drafted him in the 10th round, he has had a really easy run with his early match-ups, has proven to have a really low floor (8.84), and I don't particularly like his playoff match-ups (21st, 25th, 15th in PA).

Cousins has looked pretty solid (#6 in total points this year), but he is a bit more inconsistent - meaning it's hard to say if a good match-up will actually translate to more points and vice versa. He has also proven to have a low floor (10.04), and again - I don't particularly like his playoff match-ups (32nd, 26th, 19th in PA).

I am fortunate to be sitting as the only 5-1 team in my league, but I can very easily see a situation where I snag a playoff bye and lose in Week 15 because Ryan or Cousins tanks that week.

The guy who I am aiming for is Cam Newton. Cam is quietly sitting at #5 in points per game on the season. Let's also not forget that he finished as the #2 overall QB last year. Cousins and Ryan were #4 and #14 respectively. Cam has had pretty average match-ups so far this season, but his floor is higher (16.38), and he has many more positive match-ups the rest of the year, with two GRAVY ones week 15 and 16. I'm trying to trade Ryan for Cam straight up, or pair Ryan with another player if that falls through.
Dan makes an excellent point about how desirable a QB Newton is for the fantasy playoffs. We just saw Atlanta & Tampa Bay giving up a ton of points when they played each other in Week 6, so Dan is right to be excited about the QB who gets to face those two defenses in Weeks 15 & 16.

I suspect whoever drafted Newton did so with those games in mind, so Iíll be surprised if itís possible to acquire him with a straight swap for Ryan, but the idea of packaging Ryan with another player sounds very promising.

What other players do you see as having especially favorable playoff schedules, and what would you have to offer their owners to acquire them before the trade deadline in your league? Please answer in the comment section below or by emailing me.

Survivor Pool Picks

Trap Game: Rams at 49ers

The biggest spread of the week has the Rams as 9.5-point favorites for their visit to San Francisco. I would ordinarily urge caution simply because this is a divisional matchup with the underdog playing at home. But if thatís not enough to give you pause, consider that the 49ersí C.J. Beathard has played capably in relief of Jimmy Garoppolo for 3 weeks now. Did you think the 49ers could finish just 2 points behind the Chargers in Week 4 or just 3 points behind the Packers in Week 6? They were visitors in both those games against those much better teams. But what if they were at home against a much better team (as is the case this week)? Could they actually steal the win? Iím not ruling it out.

Pick #3: Buccaneers over Browns
(5-1; GB, NO, CHI, LAC, CIN, car)

Baker Mayfield is amazing, but he canít pass the ball to receivers who are no longer on his team (Josh Gordon) or healthy enough to take the field (Rashard Higgins, Derrick Willies, & Rod Streater). If you think Mayfield can waltz to victory in Tampa Bay based on what he can achieve with Jarvis Landry and the RBBC of Carlos Hyde, Nick Chubb, & Duke Johnson, then you may have a very accurate idea of how bad the Tampa Bay defense has been, but you appear to have forgotten that the Bucs are averaging 448 yards of total offense & 28.2 points per game (as compared to 366 ypg & 21.3 ppg for the Browns). Yes, the Browns will probably make the Tampa defense look like a sieve; everyone does. But will the Cleveland defense be better at containing Jameis Winston, Mike Evans, & DeSean Jackson than the Falcons were? If the defensive rankings are any indication, then the 28th-ranked Brown defense should perform marginally better than the 30th-ranked Falcons (which probably wonít be good enoughóat least not on the Bucsí home turf).

Pick #2: Colts over Bills
(4-2; no, LAC, hou, GB, CAR, MIN)

Despite their 1-5 record, the Colts are 7.5-point favorites at home. That sounds about right to me based on important developments for both teams. In the pros column for the Colts is the likely return of WR T.Y. Hilton, who practiced in full on Wednesday. In the cons column for the Bills is the fact that newly acquired QB Derek Anderson will likely be under centerówith rookie Josh Allen sidelined with an elbow injury and backup Nathan Peterman inspiring anything but confidence in teammates & fans alike. Of course anything is possible with teams as inconsistent as the Colts & Bills. However, with Buffalo wrapping up a brutal opening schedule of 5 road games out of 7, a new QB seems like a great excuse for the Bills to phone this one in.

Pick #1: Chargers over Titans
(5-1; BAL, LAR, min, JAX, NO, GB)

The Titans were shut out by the Ravens in Week 6. They should do better against a Charger defense that is more porous than Baltimoreís, but itís hard to see how a Tennessee offense that ranks 30th in the league can keep up with a Charger offense that ranks 5th. The Chargers are one of only 7 teams to generate more than 400 yards of offense per game (412.5); the Titans are one of only 3 to generate less than 300 (262.7). With that kind of differential in productivity, Marcus Mariota will have to deliver serious heroics to keep up with Philip Rivers, but I donít expect him to be in an especially heroic frame of mind after being sacked 11 times by the Ravens.


---
Mike Davis has been writing about fantasy football since 1999--and playing video games even longer than that. His latest novel (concerning a gamer who gets trapped inside Nethack after eating too many shrooms) can be found here.