As we enter the holiday season, I want to wish everyone a Happy Thanksgiving and a Happy Hanukkah this weekend. Itís that magical time of year and thanks to modern medicine, we can all gather as families this year.

With that in mind, letís enjoy the games from early Thanksgiving through Monday night.

#3: Indianapolis over Tampa Bay
(9-2: buf, TB, AZ, GB, MN, PIT, LAR, KC, no, DAL, LAC)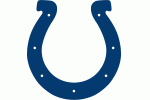 The Buccaneers easily dismantled the Giants on Monday night and helped Tom Brady avoid a third straight loss Ė something he hasnít done in over 265 games. But last weekís game doesnít guarantee that the GOAT will win back-to-back games when they visit Lucas Oil Stadium on Sunday.

No one saw the five-touchdown game coming from Jonathan Taylor as the Colts rolled over the Bills last week. Indianapolis found a weakness and kept going after it again and again.

This week, it wonít be the JT show. Look for Carson Wentz to pick apart the decimated Buccaneers secondary. Itís their Achilles heel, and something that Jason Garrett was unable to exploit which ultimately led to his firing. Michael Pittman Jr. and T.Y. Hilton will stretch the field and open up the run later in the game. But, it will be the passing game that the Colts use to win at home.

The Bucs are going to pressure the Colts defense that has allowed only 18 points or less in four of the last six games. The Redskins, Saints and even the Patriots (who lost 19-17) found the formula to beat Tampa. Control the ball and attack their corners on offense, and blitz on defense. Itís the Colts motto. As such, take the colts as your UPSET pick this week if you are bold.

#2: Dallas over Las Vegas
(8-3: TB, GB, DEN, no, NE, LAR, bal, cin, MIA, BUF, CLE)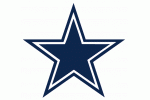 Itís always fun to sit back and enjoy Thanksgiving Day watching football with the family and arguing about Fantasy Football. Itís even better when you are still in your Survival Pool and have avoided the last few weeks of upsets.

This week, if you havenít used them yet, the Cowboys seem to have the easiest game. Traditionally a strong play for the 4:30pm game on Thursday, these Cowboys need to pad their record before the division games in December. This Raiders team seems to have totally lost focus and is exactly what the Cowboys need for a turkey feast.

Yes, Dak Prescott and Ezekiel Elliott havenít lit the world on fire lately Ė as highlighted by the losses to Kansas City and Denver two of the last three weeks. Combine that with Amari Cooper (Covid) being out and possibly CeeDee Lamb (concussion) and it probably wonít be the cakewalk that the lines makers think. Donít bet against the Boys on Turkey Day however. The only thing missing is John Madden and his multi-legged turkey.

#1: Baltimore over Cleveland
(9-2: SF, CLE, CAR, BUF, TB, KC, AZ, LAR, dal, IND, ten)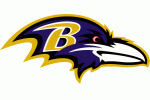 Sunday will end with a bang when these two division rivals, built to beat the other, meet in ďPrime TimeĒ. Lamar Jackson should be back under center along with Marquise Brown (thigh) back on the field after a last-minute scratch in week 11. This game has major playoff implications for both teams and the winner, the inside track for the AFC North Championship.

The Ravens are 4-1 at home. Their only home loss is to division rival Cincinnati, and they want to avoid a repeat, especially to Baker Mayfield, Nick Chubb, and a Browns defense that is top five in total yards allowed. But they donít base wins on yards earned or given up, rather points scored versus points given up. In this important category, the Ravens have a slights edge (24.7 to 22.2 pts scored) versus what each team allows (23 pts to 22.8), and the math seems to lean towards the home team. Combine the fact that the Ravens defense is 2nd in the NFL in stopping the run, and all signs point to a Ravens home victory.

This is crunch time in the NFL. Playoffs are made and lost in the next few weeks, and Survival Pools are won and lost with bold picks. This week, if you haven't used Dallas, take this game that notoriously is a Survival Pool killer (division rivals). It will set you apart, and help you avoid those "pick em" games that are your alternatives.