If you are still alive and reading this then congratulations on reaching the championship game. My best advice, barring injuries, is "dance with the ones that brought you."

Truths
"If the truth doesn't save us, what does that say about us?" – Lois McMaster Bujold
1) If you lost your semi-final matchup with this as your lineup: Justin Fields, Josh Jacobs, Rhamondre Stevenson, Davante Adams, DeAndre Hopkins and Mark Andrews, you aren't alone.
In fact, you might have been beaten by Cam Akers almost all by himself. Or CeeDee Lamb and Nathan Peterman. All I'm trying to say is that curious things can happen to the best lineups and the most talented team doesn't always win. Fantasy sports is a matter of research/drafting/avoiding injuries… and luck. It's always been that way in "one-and-done" tournaments and always will be.
Week 16 Lineups
Player
FPts
Player
FPts
Player
FPts
Justin Fields
11.1
Nathan Peterman
1.3
Zach Wilson
4.7
Josh Jacobs
6.0
Barry Sanders
0.0
Cam Akers
34.7
R. Stevenson
5.3
Jonathan Taylor
0.0
Franco Harris
0.0
Davante Adams
3.5
CeeDee Lamb
34.0
Michael Irvin
0.0
DeAndre Hopkins
1.4
Lance Alworth
0.0
Randy Moss
0.0
Mark Andrews
7.5
Tony Gonzalez
0.0
R. Gronkowski
0.0
34.8
35.3
39.4
2) My sympathy to those who started Jalen Hurts all season, but didn't have him available for the second round of the playoffs.
True. In fact, while for the entire season, Hurts, Josh Allen and Patrick Mahomes were all very close in fantasy points per game (all just over 29 FPts/G), since Week 12 Hurts had far out-performed Allen and Mahomes. Hurts produced at a 35.5 FPts/G rate over that span versus 28.7 for Allen and 27.0 for Mahomes.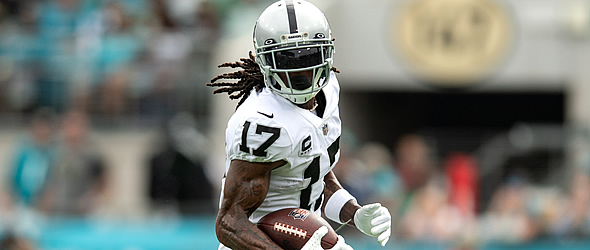 3) The most disappointing fantasy playoff player has to be Las Vegas wideout Davante Adams.
True. After producing 19.9 fantasy points per game for the first 13 games this season, his first with the Raiders, he managed just 10.3 fantasy points combined in the first two rounds of the fantasy playoffs. With Derek Carr seemingly on the way out of town after this season, the perfect quarterback for Davante would be a reunion with his old friend Aaron Rodgers. The Packers should be ready to start Jordan Love, but a $40 million dead salary cap hit for Green Bay might be a sticking point. However, a trade after June 1, 2023 would lower that number to a manageable $15 million. Expect it then.
4) Just when fantasy owners were beginning to "trust" Josh Jacobs he let them down.
Unfortunately true. Jacobs produced 11 touchdowns (all on the ground) in the first 13 games, but none in the last two weeks. His 44 rushing yards against the Steelers was his second-lowest total of the season after six 100+ yard days. I'm sure the obscene weather had something to do with it, as the "indoor" Raiders had to play in minus wind chill, but it appeared to me, and Jacobs, that some on his team weren't giving it their all. Expect the free agent Jacobs to be on a different team in 2023.
5) I have a friend who frequently tells me that veteran players almost always return to their historic production level by the end of the season.
He uses this to trade for veteran players, particularly high-quality ones, who struggled to begin the season. CeeDee Lamb is a perfect example of this strategy being rewarded. Through the first seven games of the season Lamb produced 479 yards, two touchdowns and averaged 14.0 FPts/G. My friend traded for him in Week 9 during the Cowboys' bye week at a discounted price and since Week 10 Lamb has posted 728 yards, six touchdowns and averaged 20.8 FPts/G for eight games.

Lies

"Repetition does not transform a lie into the truth." Franklin D. Roosevelt
1) Justin Jefferson should be the league MVP.
Sorry no. The list of those starting to say this, including JJ himself, is growing longer but they are all wrong. If Cooper Kupp (145-1,947-16), Calvin Johnson (122-1,964-5 in 2012) and Randy Moss (98-1,493-23 in 2007) couldn't win for their extraordinary seasons, there isn't a chance Jefferson (123-1,756-8 thru Week 16) wins in 2022. It's a quarterback award anyway. The last non-QB to grab the trophy was Adrian Peterson in 2012. A wideout has never won this award since it was first given out in 1957.
2) Jerick McKinnon can continue to play at the level he's produced since Week 13.
Unlikely. McKinnon is in a shared situation with rookie Isiah Pacheco, who does most of the running while McKinnon gets the receiving workload. But McKinnon has averaged 22.9 FPts/G since Week 13 because he's found the end zone six times in four games. That's a lofty level for a back who averaged just 12.3 touches. You can't take him out of the lineup for your championship matchup, but he's not likely to repeat his last game against Denver (32.4 points). The Broncos' defense has given up just two RB receiving touchdowns all season (both to McKinnon in Week 14).
3) Kareem Hunt still has fantasy value.
False. Hunt has been horrible all season, producing just three double-digit games (none since Week 8) and producing 5.5 FPts/G less than 2021 (13.5 to 8.0). He used to be a touchdown-maker averaging .67 touchdowns per game in 2020-21, but has just four touchdowns in 15 game this season (none since Week 7). His rushing average is down from 4.9 to 3.9 ypc and his yards per reception is also down (7.9 to 6.3). Nick Chubb has seen a much greater portion of the workload in 2022. Hunt will be an unrestricted free agent after this season ends and I'd expect him to sign elsewhere.
4) There is still a place for James Robinson with the Jets.
Sorry no. Robinson has no future in New York with the Jets (just like quarterback Zach Wilson), who have Breece Hall, Michael Carter and Zonovan Knight on their roster. Robinson has talent, but his landing spot will have to be the right situation to be fantasy-worthy in 2023. As a rookie he surprisingly produced 17.9 FPts/G, then just 12.7 last season with the Jaguars. Robinson will be a restricted free agent after the season, but probably can be had for a third-day draft choice.
5) Tua Tagovailoa should play football again this season.
False. One has to be scared for Tua's playing career after suffering what was probably his third concussion of the 2022 season. He needs to think about his life, not just his football life. No one wants to live the next 50+ years with brain fog or worse. As for Dolphins fans, I'm sure there are plenty of high quality free agent quarterbacks and draft-eligible rookies quarterbacks who would love to throw to Tyreek Hill (113-1,632-7) and Jaylen Waddle (67-1,260-8).