#3: NY Jets over Jacksonville
(12-3: buf, TB, AZ, GB, MN, PIT, LAR, KC, no, DAL, LAC, ind, PHL, SEA, SF)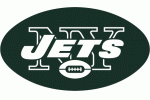 When you get down to Week 16, you have some strange options available to you like Atlanta against Detroit, Vegas versus Denver and this game, the battle for the first draft pick.

Zach Wilson and Trevor Lawrence never thought that after both being picked in the first round last year, that their respective teams might be selecting at the top of the draft again in April. This season has been far from memorable for both of them, with Lawrence having his coach imploding before year end.

This week it will come down to which teamís defense comes to play. Jacksonville has surprised teams like Buffalo, but other times been ghosts on the field. This game seems to favor the home team. Michael Carter and change of pace back Tevin Coleman are healthy to offer Wilson a balanced attack. Lord knows this could either be a 3-0 snorer, or a 41-38 shootout. In either case, when the two worst teams in the NFL take the field, it is most probable that the NFL draft order remains the same when it is over.

#2: Philadelphia over NY Giants
(11-4: TB, GB, DEN, no, NE, LAR, bal, cin, MIA, BUF, CLE, DAL, IND, LAC, az)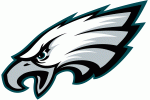 Nick Sirianni may not be on the bench this Sunday against their Turnpike rivals NY Giants, but that doesnít mean that the Eagles wonít have an easy time at home after Christmas.

Jalen Hurts will again be back under center, and regardless of who is running the ball (Miles Sanders, Jordan Howard or Boston Scott), the number one rushing offense will have an easy time against a Giants defense that is giving up 125 yards per game (26th in the NFL).

Meanwhile Daniel Jones has been shut down because of his neck and Sterling Shepard tore his Achilles tendon last week. Both now lost for the season, it is now Mike Glennonís or Jake Frommís offense to run. Exciting. Saquon Barkley may be asking himself why he came back after his injury.

Look for the Eagles to improve their playoffs chances with a solid game on both sides of the ball while the Giants, look to move up in Aprilís draft.
#1: LA Chargers over Houston
(13-2: SF, CLE, CAR, BUF, TB, KC, AZ, LAR, dal, IND, ten, BAL, MN, GB, MIA)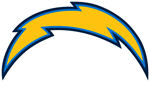 The Chargers and second year quarterback Justin Herbert are in the thick of a playoff push that will probably come down to the final week of the season. Their division is one of the most difficult in the NFL and this week, they are probably going to be without Austin Ekeler (Covid list, ankle), so Justin Jackson will get the start. Jared Cook has been a security blanket for Herbert and the Texans are 8th in the NFL in yards and points given up to tight ends, so look for some play action pass which Herbert has been so good at this season to keep the Texans off balance.

Unfortunately for Houston, Covid hit their number one threat, Brandin Cooks. While Davis Mills has played admirably, Rex Burkhead doesnít exactly scare many defenses running the ball. Thus, the Chargers defense should have no issues against this last placed offense.

If you havenít used the Chargers, go for it. If so, take the Eagles and hope your opponents get stuck with an upset game.