Welcome to Week 3 pool contestants. If you are still paying attention, that means that you probably still have a pick in your Survival Pool.

I start the year with three picks each week and this year was no different. Well, yes it was different. I lost my top pick in my pool and in this article. But I am still alive with my No.2 picks and suggest that you follow along and see if we can keep this going.

To do so, we need to avoid the upsets (which has been extremely difficult for the favorites this season). Always remember, that if you have a divisional rivalry game against huge spreads, bells should be going off in your head (beware).

Letís jump inÖ

Upset Special: Jets over Cincinnati:
Joe Burrowís timing is still off and has cost his team at least one game, if not both. While Zach Wilson has been sidelined, Joe Flacco has been able to squeeze all the offense he can out of his rookies and journeymen.

The Jets are home against the Bengals who find themselves 0-2 and trying not to panic. Everyone brings their A-game when facing a team that played in the Super Bowl the previous season. But Iím not sure that this young Bengals team is up for the challenge. These Jets just pulled off a huge comeback against the Browns in Week 2, and would love nothing more than a repeat in Week 3.

Look for the J-E-T-S to fly to 2-1 as the Bungels lick their wounds and head home 0-3.

#3 (third choice): Philadelphia over Washington (1-1: BAL, cin)
Jalen Hurts and the Eagles are definitely flying high after their Monday night victory over the Vikings. This week they visit Washington and their old friend Carson Wentz. This game has all the makings of an upset with Terry McLaurin, Curtis Samuel, Jahan Dotson and Wentz looking to pick apart his old team.

But what a player wants to do and what a player can do, are sometimes very different. The Eagles No.1 offense will take advantage of the Commanders 27th ranked defense. Philadelphia wil just have to avoid what happened in the second half of Mondayís game (stalling offense), and this game is theirs. However, because it is a rivalry game within the division, this is my least favorite option of the week.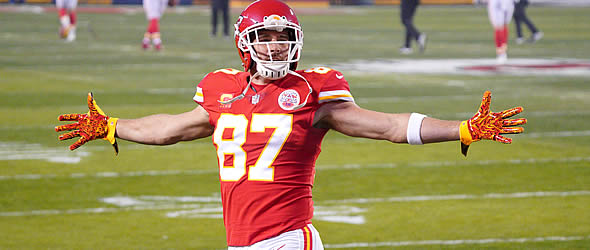 #2 (Active): Kansas City over Indianapolis: (2-0 NO, BUF)

As Iíd like to see if we can keep this entry going all season, my formal pick for the week will be in this slot.

Patrick Mahomes is proving that the loss of Tyreek Hill is just a blip. He has the Chiefs (2-0) humming along and fresh off the win against the Chargers. But it isnít just the offense that is making things happen as their rookie DB Jaylen Watson had a great 99-yard pick-six that all but locked up the game. Itís unfortunate for Gerald Everett who was trying to get off the field, but the call for the offense to remain in hurry-up, proved disastrous.

Meanwhile, the Colts are winless with a tie against Houston and a shutout loss to the Jaguars. Yes, Jonathan Taylor is averaging 5+ yards a carry, but it seems that Matt Ryan and his number one receiver Michael Pittman Jr. donít exactly scare anyone. Injuries to the Colts defense, specifically Shaquille Leonard at linebacker, should be more than enough to allow the Chiefs to build an early lead.

This game seems like the Lock of the Week. Take the Chiefs on the road.
#1 (second choice): LA Chargers over Jacksonville: (0-1: den)
The Jags have played good football in the first two weeks with the maturation of Trevor Lawrence occurring under Doug Pedersonís leadership, and the defense pitching a shutout against the Colts at home. They also have a two-headed rushing attack with both James Robinson and Travis Etienne healthy and ready to go.

However, the Chargers are going to be a real test for this young team. Justin Herbert (ribs) is expected to be play through his injury and Keenan Allen (hamstring) should be back after missing last week. But, it will be the versatility of Austin Ekeler and deep threat of Mike Williams that the Jags will have a hard time handling. While Herbert may be limited, he should have more than enough weapons at his disposal to pull this one out. Not to mention, these Chargers need this game to keep pace with the Chiefs.