In fantasy football every single player has a risk associated with them, whether minimal or considerable. On the flip side, most players have some degree of reward or upside. The key in drafting and acquiring players is to weigh the risk and the reward versus the value and cost, whether that is draft capital or through a trade.

I will look deep at several players at the major fantasy positions (QB, RB, WR), analyze the risk versus reward and come to a conclusion on whether I'm buying or selling the player based on their current ADP (12 team standard leagues). Hopefully you can use this as a tool in your own draft so you maximize the value of your draft capital while taking risk/reward into account.

Note: ADP based on 12-team, standard scoring leagues.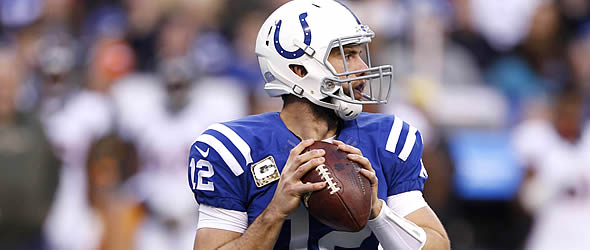 Andrew Luck's shoulder concern had dropped his ADP into Round 6. Are you buying or selling?


Andrew Luck, IND


ADP 6.05





Risk:

As of this writing there is still no definitive word on when Luck (shoulder) will be activated from the PUP list, and most importantly, if that will be before or after the season begins. While Luck is a veteran and doesn't need a lot of off-season work, he is still missing valuable time with his skill players that can lead to chemistry and timing issues, which in turn can obviously negatively affect fantasy scoring. With the health of his shoulder in question, Luck may also physical limitations coming off surgery which could linger well into, if not the entire season. Scarily enough, there is even speculation out there that Luck may miss the first six games, meaning you just spent one of your first six picks on a player that will miss almost half the fantasy season.

Even if things progress nicely over the next few weeks, the offensive line is barely better than it was a year ago (when it was awful). The running game remains mediocre, and defenses will be gunning to pressure Luck more than ever knowing his health concerns and lack of off-season work. With plenty of solid quarterbacks available several rounds later why in the world would you waste an early pick on a guy with these glaring issues?



Reward:

Speculation over the past few weeks has driven Luck's ADP down a round, now firmly into Round 6 as the fifth QB selected on average. This, just weeks after being the second QB taken on average even though no definitive word has come out about his Week 1 availability.

Luck has averaged over 3,800 yards and 29 touchdowns per season including the season where he played only 7 games. Take that season away and he's well over 4,200 yards and 36 touchdowns per year. This season, the Colts should have an improved offensive line, a healthy receiving corps that includes several rising talents, and a team makeup (pass-first, bad defense) that sets up perfectly for posting huge quarterback numbers. While the injury to his shoulder is concerning, his injury risk has driven his ADP way down allowing you to get a potential top 2 fantasy quarterback for the price of a mid-range starter.

With the Colts content not to add a veteran to their QB depth chart, they are obviously not panicking about Luck's health, which means you shouldn't be either. As a 6th round pick, you could very easily be getting the steal of the draft at fantasy's highest scoring position.



Buy or Sell:

It is very tempting to take a player of Luck's caliber at a place in the draft when most, if not all fantasy superstars are long gone. But, with the position as deep as it is this year, I am selling Luck as a 6th round pick at this point.

The chances that Luck is under center Week 1 are still very good, as the Colts have not made any moves that would indicate otherwise. The recovery is lingering and it is very easy to see a scenario where Luck doesn't throw more than a couple days of practice (if that) before going right into the regular season. While he could easily shake the rust off quickly, it is also possible he takes several games to round into form after a whole off-season without throwing a football. While the offensive line is improved, it remains a big weakness on this Colts offense that constantly leaves its signal caller prone to taking big hits.

I acknowledge Luck could end up a top 3 or 4 fantasy QB, even with these odds stacked against him, but why pass up on solid players in the 6th round with less risk, to take a guy with so many question marks? There are much safer QB options with a relatively high floor like Philip Rivers or Kirk Cousins. The position is simply too deep this year, and while I do not fault people for wanting studs, choosing a stud with a growing list of concerns and question marks like Luck is simply foolish.

Cam Newton
ADP 7.12

Risk: After a career year in 2015 Newton had a horrible 2016, with career lows in completion percentage, yards per attempt, rushing yards, and rushing touchdowns, while throwing the second most interceptions (14) since his rookie season. Newton's accuracy was downright horrible at times and the handful of decent games he did have were against some of the worst defenses (SF, NO) in the league.

Much like Luck, Newton had off-season surgery on his throwing shoulder, and while he has progressed at a faster rate, he is still practicing on a limited basis as of this writing.

As for the offense Cam runs, it is mostly vanilla with the occasional deep bomb, although the target of most of those bombs (Ted Ginn Jr.) is now on a different team so it remains to be seen if that element of the passing attack will be effective.

Newton's receivers are lackluster overall, and while the offensive line is decent, Cam still takes way too many hits because of his propensity to hold onto the ball and/or extend plays with his feet.

The most exciting additions to the offense are rookies Christian McCaffrey and Curtis Samuel who are both explosive playmakers but will not only be facing the rookie learning curve, but also specialize in routes that aren't Newton's strong suit.

With th injury list piling up and going into his 7th season, Panthers coaches are publicly pleading for Cam to run less and while this may extend his career, it certainly would hurt his fantasy prospects as the NFL's premier running quarterback. Overall, Newton is not a bad player but he is being drafted closer to his 2015 version, which looks like an anomaly, rather than the back-end QB1 that he most likely his ceiling.

Reward: While 2015 may go down as Newton's career year, coming very close to that season is certainly possible and this may be the perfect year to do it. Newton has publicly come out and admitted that his awful 2016 humbled him and made him focus as hard as ever on preparation.

Cam appears to be maturing and will rely on more than just his physical gifts and hone his skills into becoming a more well-rounded player. While his wide receiving corps has been generally underwhelming, they should be just starting to blossom this season. With one of the best receiving tight ends in the game (Greg Olsen) and two new explosive rookies on offense (McCaffrey and Samuel), Newton is surrounded by possibly the most talent in his career. With a forgiving early season schedule (3 of the worst 2016 pass defenses in first 5 weeks) Newton could very easily get his confidence and swagger back quickly.

While coaches prefer Newton to run less this season, Cam himself disagrees and let's be honest, his legs are a big part of the player he is and that is not going to change overnight. While McCaffery is a dynamic out of the backfield, he is not a goal line runner, meaning we will likely see many short yardage touchdowns from Newton reaching across the pile.

Coming off a down year, drafters this year should be happy they are getting a top-flight QB at a discount. Newton could be considered a steal in the late 7th/early 8th round.

Buy or Sell: When I look at Newton's 2015 numbers and then look at his ADP I start to salivate, but when I examine the big picture I think Newton is still overpriced for what his expectations should truly be. Translation: I'm selling Newton at this point at his ADP.

Newton reminds me of Blake Bortles in that, both are capable of putting up big fantasy numbers when the stars align perfectly, but are really not great quarterbacks. Cam, unlike Bortles, is capable of putting a team on his back and carrying them to victory, but he is far from consistent - missing wide open receivers, sailing the ball over their heads or yards past their outstretched arms.

I like the additions the Panthers have made to their offense but it will be a big adjustment for Newton to be precise on touch passes to smaller targets rather than firing the ball up for grabs to larger receivers. I'm not saying he can't do it, but it is going to take time and as fantasy owners we only have 16 games to wait.

With his outside receivers being sub-par and Greg Olsen entering the twilight of his career, I worry this is a rebuilding and/or rebranding year for the offense and Newton could suffer greatly from it, at least fantasy-wise. For my money, I'm much happier taking a surefire stud like Aaron Rodgers or Drew Brees a few rounds earlier, or just waiting a few rounds later and grabbing quarterbacks who come close to Cam's ceiling with a much higher floor like Philip Rivers or Ben Roethlisberger.