Notes:


- Green highllight indicates plus matchup (top eight)
- Red highlight indicates negative matchup (bottom eight)


Buccaneers vs. Chiefs - (Green)
Line: KC -3.0
Total: 56.5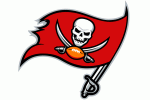 Passing Game Thoughts: It was a tale of two halves for Tom Brady in the NFC Championship Game as his throws to Mike Evans and Scotty Miller helped push the Bucs to an 11-point halftime lead, and a quick strike to Cameron Brate extended it to 18 early in the third. From that point on, however, Brady was a liability, throwing a trio of interceptions when the Packers decided to dial up the pressure as the Bucs held on by the skin of their teeth to punch their ticket to Super Bowl LV.
Brady had a similarly divided performance in his previous meeting with the Chiefs, struggling badly as Tampa Bay fell behind 17-0 in the first quarter before rallying late in what was a three-point loss. His final line of 345 yards and three TDs was dampened a bit by two costly picks. Of course, nobody has more big-game experience than TB12, and you don't get far in life betting against the 43-year-old on the biggest stage. Still, he's shown he can get rattled by pressure up the middle, and the Chiefs are a team that should be able to apply some heat.
Chris Godwin (5-110) led the way in the win over the Packers, and he put up some solid numbers against KC as well, hauling in eight passes for 97 yards. Mike Evans (3-51-1) got the scoring going in the NFC title tilt, and he scored twice back in Week 12 against the Chiefs. Rob Gronkowski, who had just one catch two weeks ago, paced the Bucs with a season-high 106 yards versus KC, and he might operating without Brate (back), who has been limited with a back injury. Also on the injury front, Antonio Brown (knee) appears poised to return after missing the NFCCG.
Kansas City finished 14th in the NFL in pass defense, allowing 236.2 yards per game, and they had little trouble brushing aside MVP candidate Josh Allen two weeks ago -- they gave up 287 yards, but that didn't accurately convey how much they held the Bills in check offensively. The Chiefs aren't a shutdown defense, but they boast playmakers and have shown a knack for making big plays in big spots.
KC FPts Allowed vs. QBs: No.11
KC FPts Allowed vs. RBs: No.11
KC FPts Allowed vs. WRs: No.31
KC FPts Allowed vs. TEs: No.8
Running Game Thoughts: Outside of Leonard Fournette's highlight-reel 20-yard TD run, the Bucs struggled to move the ball on the ground against the Packers. Fournette (12-55-1) was far more successful than Ronald Jones (10-16) and seems poised to be the de facto lead back in the Super Bowl. Then again, back in Week 12 it was Jones that was the more effective option, rushing for 66 yards to just 10 for Fournette. The Chiefs were 21st against the run during the regular season (122.1 YPG), and you can bet the Bucs will try to limit KC's offensive opportunities by running the ball; something that they couldn't do after falling behind 17-0 in November.
Value Meter:
QB1: Tom Brady
RB1: Ronald Jones
RB1: Leonard Fournette
WR1: Chris Godwin
WR1: Mike Evans
TE1: Rob Gronkowski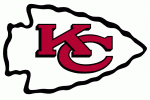 Passing Game Thoughts: As it turned out, most of the drama for the AFC Championship Game ended when Patrick Mahomes cleared the league's concussion protocol. After spotting the Bills a 9-0 lead, the Chiefs controlled the game with Mahomes dissecting Buffalo for 325 yards, 3 TDs and no turnovers. He was similarly dominant in the Week 12 meeting with the Buccaneers, shredding Tampa's secondary to the tune of 462 yards and three touchdowns; his lone blemish was a fumble deep in Tampa territory when the Chiefs were poised to go up 24-0.
Buffalo had no answers for the tandem of Tyreek Hill (9-172) and Travis Kelce (13-118-2) as that duo combined for 22 of Mahomes' 29 completions. That tandem dominated the Bucs as well, particularly Hill, who hauled in 13 passes for 269 yards and three scores as he ran unchecked through the Tampa secondary. Kelce added eight catches for 82 yards in what turned out to be a supporting role. While the Chiefs would love to have Sammy Watkins (calf) available, he's been limited in practice and is more of a luxury item. If he can't go you can expect to see more of Mecole Hardman and/or Demarcus Robinson.
Despite a strong rush, Tampa's pass defense isn't great. They finished 21st against the pass this year (246.6 YPG) and allowed Aaron Rodgers to throw for 346 yards and three TDs in the NFCCG -- even with the refs in full-blown "let them play" mode. That group could be further weakened by injuries to DBs Jordan Whitehead (shoulder) and Antoine Winfield (ankle), both of whom have been limited in practice and, at best, will play at less than 100 percent. On the flip side, KC will be missing starting OTs Eric Fisher (Achilles) and Mitchell Schwartz (back), which is bad news against Tampa's front four.
TB FPts Allowed vs. QBs: No.16
TB FPts Allowed vs. RBs: No.29
TB FPts Allowed vs. WRs: No.11
TB FPts Allowed vs. TEs: No.10
Running Game Thoughts: With Le'Veon Bell (knee) out and Clyde Edwards-Helaire (hip, ankle) playing for the first time in over a month, Darrel Williams (13-52-1) functioned as the lead back in the AFCCG. It's unclear how the carries will be divvied up in Super Bowl LV, but in Week 12 it was CEH getting 11 carries to Bell's five. Whoever it is, they're likely to function primarily to keep the Bucs honest as Tampa led the NFL in run defense at just 80.6 yards allowed per game. Granted, New Orleans and Green Bay had their moments on the ground, both averaging a respectable 4.2 YPC, but this game will be won or lost by Tampa's ability to slow down Mahomes and the passing attack.
Value Meter:
QB1: Patrick Mahomes
RB2: Clyde Edwards-Helaire
RB2: Darrel Williams
WR1: Tyreek Hill
Flex: Sammy Watkins (calf)
TE1: Travis Kelce
Prediction: Chiefs 34, Buccaneers 27