If you are still reading, you are likely in your fantasy championship … or related to me. Congratulations and good luck in the title match. Make sure you have the latest injury information on guys like Keenan Allen, Melvin Gordon, Gus Edwards, Aaron Rodgers, Lamar Miller, Odell Beckham Jr., James Conner and Todd Gurley.

Early indications are that weather won't be a factor and that's rare for this late in December.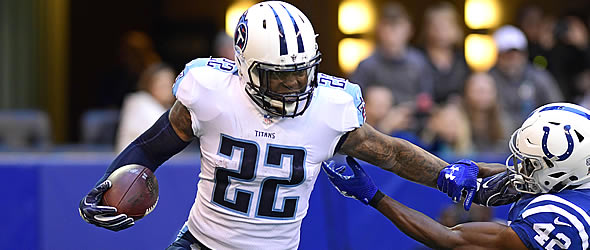 Truths
"Truth is like the sun. You can shut it out for a time, but it ain't going away." – Elvis Presley
1) While in my opinion no one has better hands than DeAndre Hopkins, Michael Thomas' ability to catch the ball in 2018 is off the charts.
Most times wide receivers catch about 60% of their targets, tight ends 70% and running backs 80%, but Thomas, before Monday night's game, had caught 102 of 118 balls (86.4%). Even more amazing, when you consider nine of the targets were deemed "uncatchable" by Sports Info Solutions' analysis, he had caught 102-of-109 or 93.6% of his catchable targets. Hopkins catch percentage of "catchable" targets by the way isn't to sneeze at - 86.2% (94-of-105).
2) "I feel good, not 100% obviously," Melvin Gordon said. "But we're going to go out there and knock off some rust and get myself ready for the playoffs."
Truthful translation. I'm going to play, but don't expect me to be a workhorse. I'm just here to make sure I'm ready for "Week 18." Maybe 10-12 carries and a couple of screen passes, but he's not going to win you your fantasy league.
3) Patrick Mahomes, Josh Allen and Nick Mullens lead the league in QB scoring over the past three weeks.
True. Despite Mahomes' worst production of the season last Thursday (20.5 FPts), he still leads all scorers over the past three weeks (27.7 FPts/G) and for the season (31.6). Allen (27.1) and Mullens (23.3) finished second and third from Week 13-15. Of the three, Mullens is least likely to produce top-three numbers in Week 16 while facing Khalil Mack, Roquan Smith and the rest of the Bears defense which has allowed opposing quarterbacks just 12.7 FPts/G over the past three-game span.
4) Running back is a young man's game.
Remember the cliché that running backs over 30 begin to decline? These days they have long since retired by that age. Only Adrian Peterson (33) is among the top-20 for the season. In fact, there is only one running back as old as 25-year-old among the season-long top-10 (Melvin Gordon) and the average age is 22.7 years old.
5) The Chicago Bears are the only defense that has intercepted more balls than given up touchdown passes (26-21).
Fact. It's the primary reason the Bears are the No. 1 D/ST as they have turned those 26 INTs into five defensive touchdowns. Add one fumble returned for a touchdown and their six touchdowns lead all defenses. Being fourth in sacks (45) doesn't hurt either.
Lies
"I love listening to lies when I already know the truth." - manoj
1) Eric Ebron has finally blossomed as a receiver.
Actually, Ebron may not have blossomed so much as he's just in the perfect location. Location is important in football, just as it is in real estate. In Detroit, he had little-to-no success in the Matthew Stafford led Lions' offense, but in his first year catching balls from Andrew Luck he ranks second in tight end FPts/G (10.2). The reason is pretty simple - Stafford doesn't use his tight ends while Luck always has, as the two charts below clearly illustrate. Always draft Indianapolis tight ends … as long as Luck is healthy.
| | | | | |
| --- | --- | --- | --- | --- |
| Luck | Games | TE Rec | Yards | TDs |
| 2018 | 14 | 93 | 994 | 17 |
| 2016 | 15 | 109 | 1287 | 12 |
| 2014 | 16 | 80 | 1169 | 16 |
| | | | | |
| --- | --- | --- | --- | --- |
| Stafford | Games | TE Rec | Yards | TDs |
| 2018 | 14 | 38 | 391 | 3 |
| 2017 | 16 | 74 | 797 | 7 |
| 2016 | 16 | 61 | 730 | 1 |
2) The Patriots and Tom Brady "own" the month of December.
While New England does "own" December, Brady's holiday season hasn't been quite as good as his team. Since 2016 (with two 2018 December games to go this year), Brady is averaging just 19.55 FPts/G in 12 December games. That average would rank him 26th this year.
3) Derrick Henry (178-882-11) is having a very good season.
Actually, until two weeks ago, Henry was a huge disappointment to fantasy owners everywhere. Through 12 games he produced 127 rushing attempts for 474 yards and five touchdowns on the ground or less than 40 yards per game. Against Jacksonville and the New York Giants he's put up 408 yards and six touchdowns. Try to remember these statistics next season on Draft Day when you see his 1,000 yards rushing and double-digit touchdowns.
4) Over the past five weeks, one of these receivers doesn't belong in the top-five: Amari Cooper, Keenan Allen, T.Y. Hilton, Dante Pettis and Tyreek Hill.
Sorry guys, but Pettis definitely IS a top-five receiver since Week 11, averaging 14.4 FPts/G. However, if you are looking for Pettis to help you during Championship Week, beware, he and the 49ers are going up against the tough Bears defense. He comes by his speed hereditarily as the son of five-time Gold Glove centerfielder Gary Pettis (354 stolen bases).
5) Head coach Doug Peterson said the timetable for Carson Wentz's stress fracture in his back is "three months."
If that were true, then Wentz would have been placed on the IR and not be available to return if needed. Nick Foles will continue to start, but should the Eagles actually make the playoffs, Wentz could make a return. That situation would be a major dilemma (read headache) for Pederson. A decision between his "franchise" quarterback and last year's Super Bowl MVP who led them into the playoffs.