Buy Low
These players struggled in Week 3, creating an opportunity to add players at a discount through trades. As fantasy owners overreact to the weekly ups and downs, I would target these players in trades before their value increases with better performances.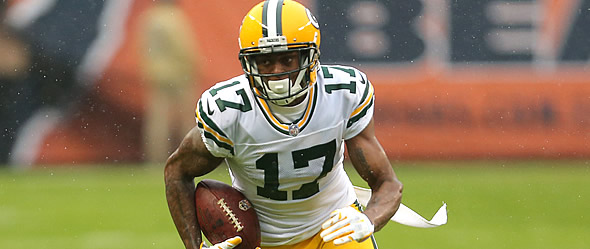 Some Adams owners are surely tilting about now, as Adams has yet to score this season and only received 4 targets on Sunday. Just remember Adams has faced three good secondaries (Chicago, Minnesota, and Denver). If you can buy low now, you will be rewarded.

Every week he does not play, some fantasy owners will devalue him more as they simply lack patience, particularly when the losses start to pile up. Target him everywhere you can, because when he comes back he should be a top 3 wide receiver the rest of the way.
If some owner is concerned that Tony Pollard got 13 carries for 103 yards on Sunday (and the only rushing touchdown), and doesnít understand that studs are given rest in a blowout, take Elliott off their hands at a discount and donít look back. In Week 1 Elliott and Pollard each got 13 carries, but that was in large part because Elliott had just arrived after his holdout and needed to work himself into game shape. Week 2 saw more typical usage, with Elliott receiving 23 carries to Pollardís 4. And in Week 3 Pollard got 13 to Elliottís 19 because the Cowboys were blowing out the Dolphins. Elliott is as locked into a workhorse role.
Many will be looking to dump him after yet another disappointing week. Yet even with his poor current yards per carry average of 3.5, and his three fumbles in the past two weeks, Carson is the best back on the team. If the Seahawks can turn around their running game, Carson will be the beneficiary. Week 4 against the Cardinals is an excellent opportunity to get things corrected, as the Cardinals gave up over 180 yards on the ground to the Ravens in Week 2 and over 170 yards on the ground to the Panthers in Week 3.
The Steelers are struggling from the top to the bottom of the roster. I donít know how they will fix it, but I do know they have played three solid defenses so far this season, including the Patriots, Seahawks, and 49ers. All three ranked in the top 10 in rush defense after Week 2, per Football Outsiders. Week 4 at home against the Bengals on Monday Night Football is a great opportunity to get the ground game going, as the Bengals were ranked 31st against the run after Week 2. For this reason I would recommend buying Conner now, when his value is extremely low, even if itís not a certainty the offense turns things around with Mason Rudolph at the helm.
Mixon has had a putrid start to the season. In the first two weeks he averaged under 2 yards per carry. However, he played the Seahawks and 49ers in those contests, both top 10 defenses against the run through Week 2. In Week 3, he improved, with 15 carries for 61 yards against the Bills. He also caught two balls for 34 yards and a touchdown. In the end Mixonís struggles are largely due to the Bengalsí last-ranked offensive line, so their play must improve if he is going to have room to run. Mixon is currently cheap enough to acquire and that is a risk worth taking due to his elite talent.
Ross was a sell high candidate the past two weeks, and now he is in the buy low section. After Ross only caught two passes in Week 3, folks might see his first two weeks as a mirage. However, he played 100% of snaps in Week 3, and should continue to play virtually every snap even after A.J. Green returns, since the Bengals are running essentially the same offense as the Rams and both use 11 personnel (3 wide receivers) as their base package.
Sell High
These players had a great Week 3, raising their perceived value in the eyes of fantasy owners. If you have an owner in your league willing to overpay, Iíd recommend taking the value.


He has shown himself to be a solid receiver. However, he is on an offense that has not looked good, with a rookie quarterback who will likely struggle in the near future. I would sell him high now if someone has a crush on Chark.
After his impressive past two weeks, some may be assuming he just ďbroke outĒ and this trend will continue. However, his 11 targets in Week 2 and 12 targets in Week 3 are mainly because both Jeffery and Jackson have been out with injuries. With Jeffery likely back for Week 4 thereís not much reason to think Agholor will continue at this pace.
Robinson has certainly made strides during his tenure in Kansas City and is becoming an all-around receiver. However, there is too much talent on this offense for him to continue producing week in and week out. Some weeks it will be Kelce, others Watkins, and when he returns it will often be Tyreek Hill.
Hooper is a serviceable tight end and capable of more with the right amount of targets. Just remember he is on the same team as Julio Jones, Calvin Ridley, Mohamed Sanu, and Devonta Freeman. The high-volume weeks will not continue throughout the season, and defenses will start paying more attention to him. When they do, his volume and stats will decrease. That said, if you donít have another higher end option available, Hooper is a viable starter every week. You only should consider trading him if someone is overreacting to his big Week 3.
He is a good back who happens to be on a bad Broncos offense. He will surely have a couple more huge weeks like Week 3 (21 carries, 81 yards, 2 TDs; 4 receptions, 49 yards). However, he will disappoint more often than not, since the Broncos will be forced to abandon the run when they fall behind on the scoreboard, and since they seem committed to giving half the snaps to Royce Freeman.