#3: Green Bay at Chicago
(7-5: BAL, cin, PHL, DAL, kc, tb, LV, ind, NE, SF, nyg, NYJ)
Are you starting to see a trend in some of my picks? I sure am. The picks are becoming any team who plays against the following:

• Chicago
• Houston
• Los Angeles Rams
• Denver

Ironically, no one would've expected two of those four teams to be on this list early in the season, especially the Rams. But when you can spot a trend in fantasy football, take advantage of it.

The Bears may get Justin Fields (shoulder) back for this game, but it is more likely that Trevor Siemian (oblique) starts again. Meanwhile on the other sideline, Aaron Rodgers is going to try and give it a go, but Jordan Love may be back under center with Rodgers dealing with both a broken finger and fractured/bruised ribs that Rodgers says he can play through.

So, with that in mind, we need to make some assumptions for this column and the pick may change at gametime. If Love and Siemian square off, take the Pack. If Fields plays, take the Bears. If Rodgers and Fields are the quarterbacks, it's a draw – leaning towards to Rodgers and the Pack.

This is your typical divisional rivalry, in cold weather, with questionable players at key positions. Less than ideal to stay in your survival pool, but better than picking Jacksonville or Detroit in a game that is going to be uglier than this one.

#2: Seattle over Los Angeles Rams
(8-4: NO, BUF, kc, det, PHL, sf, DAL, MN, MIA, chi, CIN, WAS)

When Russell Wilson faced off against his old team in Week 1, it was Geno Smith that stole the spotlight. That spotlight has continued to shine on the Seattle QB as his Seahawks have wiped the memory of Wilson from their minds and are looking to keep pace with the 49ers by beating the lowly Rams.

It's tough to stay on top in the Not For Long (NFL) league. You can be a Super Bowl winner the year prior, and the next year be 3-8. Why? Injuries.

This Rams are a shade of what it was last year with Matthew Stafford, Cooper Kupp, Odell Beckham Jr. and even new fill Allen Robinson all injured. Playing your second string against NFL starters isn't a winning formula for especially when the opponents are gunning for you.

Seattle's defense has been ripped and is almost as bad as Los Angeles this year (30th and 31st respectively). But it is the output of the 4th ranked Seahawks offense that will be the difference. Based upon Smith's NFL history, no one saw this production coming for Seattle prior to the start of the season. Look for it to continue despite being on the road and without their 12th man.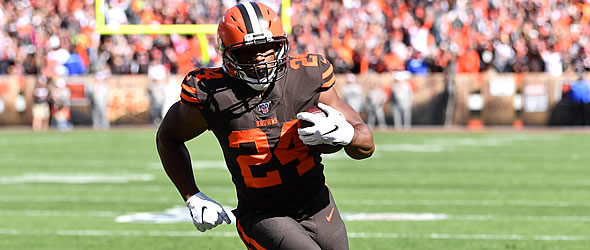 #1: Cleveland at Houston
(8-3: den, lac, GB, BUF, LAR, tb, PHL, KC, NYG, BAL, MIA)

I am so happy to be able to choose this game, this week. Deshaun Watson has his first game action in more than 700 days, and his first game… is against his former team – the Texans. The NFL loves to drum up the drama with the schedule when they can.

The Texans haven't had any leadership since Watson made his stand two years ago. Then, this offseason, all the buzz was about the trade of Watson and Cleveland's trade of Baker Mayfield. In the two years Watson has been on the outs in Houston, the Texans have gone 5-22-1. Davis Mills and Kyle Allen are sporting a 78.1 and 67.71 QB rating respectively and unfortunately the Texans defense doesn't offset the lack of production. Yes, Dameon Pierce is a find, but this team will be drafting a QB in April.
 Browns-O / Texans-D Comparison
CLE Off
Rk
Stat
Rk
HOU Def
376.9
5
TOT YDS
29
385.0
222.5
15
PASS YDS
17
216.4
154.4
5
RUSH YDS
32
168.6
23.9
11
PTS SCORED
23
23.6
15
22
T OVERS / T AWAYS
27
11
 Browns-D / Texans-O Comparison
CLE Def
Rk
Stat
Rk
HOU Off
347.6
18
TOT YDS
32
279.0
216.1
15
PASS YDS
27
190.5
131.5
23
RUSH YDS
29
88,5
26.0
30
PTS SCORED
31
15.8
8
30
T OVERS / T AWAYS
26
16
Jacoby Brissett has been good, but the Browns are now a legitimate contender in the AFC North with Watson under center. As such, Nick Chubb and the other skill players must be licking their chops with their new signal caller, especially after Miami posted 30 on Houston last week.

The Browns are talented on offense. Their record just hasn't proved it yet. But in Watson's return to the field, which ironically is the last field he played on, he and his Browns will be triumphant.