We're coming down to the final days before the season begins. I'm sure most of your important leagues have held off drafting until the final week to protect fantasy owners from preseason injuries (ex: J.K. Dobbins, T.Y. Hilton, Travis Etienne and Cam Akers). Therefore, I have some final information to fine tune your quarterback rankings and help you win your fantasy league.

I've come up with a couple of key areas to target.

First, while it's great to get the quarterback you want on Draft Day, it's also important to get a backup quarterback who fits with your starter. If you are lucky, and your starter stays healthy, the backup may only be called upon for one week of work. (I'm rarely that lucky).

But if you are, listed below are the top-12 projected quarterbacks from the FFToday projections and the ideal fit for their bye weeks from the other 20 starting quarterbacks. (Note that since bye weeks don't start until Week 6, I have included all five rookie quarterbacks as starters by that time.)

Week 7 – Josh Allen, Dak Prescott, Justin Herbert

Three matchups jump out as favorable substitutes for these three star quarterbacks. Tua Tagovailoa faces the Falcons, who yielded a league-worst 28.3 FPts/G to opposing quarterbacks. Meanwhile, Detroit travels to Hollywood to face their old quarterback and the Lions' defense allowed 27.6 FPts/G (ranked 31st). I love Matthew Stafford here. The third option would be young Mac Jones facing the Jets in Foxboro.

Week 8 – Lamar Jackson

Replacing Jackson isn't easy, but again three choices appear at least viable. Sam Darnold starts for Carolina and faces those same Falcons, Stafford faces Houston and Carson Wentz goes up against Tennessee which ranked 29th last season (25.9 FPts/G).

Week 9 – Russell Wilson, Tom Brady

To replace these two superstars I offer Jameis Winston against those Falcons as the best option followed by Stafford vs. Tennessee or Wentz against the Jets.

Week 10 – Joe Burrow

A couple of good options here. Winston, after racking up big numbers versus Atlanta in Week 9, gets another powder puff pass defense in Tennessee in Week 10. His confidence should be sky high. Or Ben Roethlisberger and his plethora of talented receivers faces the Lions at Heinz Field.

Week 12 – Patrick Mahomes, Kyler Murray

There are two good choices in the same game … of course neither is as good as the two they are replacing, but Matt Ryan versus the Jaguars' pass defense and Trevor Lawrence versus the Falcons' suspect pass defense might get the job done.

Week 13 – Aaron Rodgers, Ryan Tannehill

Two options here. Kirk Cousins in a divisional game against Detroit or Stafford and the Rams hosting Lawrence and the Jaguars. I'm betting the Rams huge pass rush will give Stafford and the offense good field position as they test the rookie's mettle.

Week 14 – Jalen Hurts

In the last bye week of the season I'm thinking San Darnold against the Falcons or Teddy Bridgewater (or Drew Lock by Week 14) versus the Lions' pass defense.

Obviously there is some overlapping of quarterbacks which could force you to choose the one you want the most a round earlier than everyone else.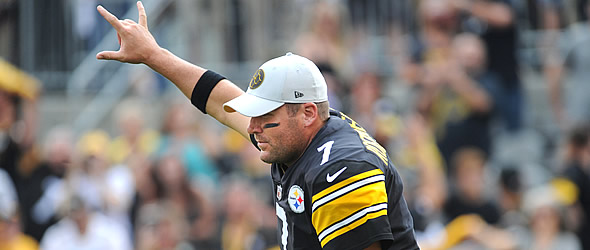 Secondly, if you are planning on winning your fantasy league and you play head-to-head with playoffs and not a pure, but rare, rotisserie "total points" league, then you better make sure your fantasy quarterback has the best schedule come Week 15-17. Or at least a very good one.
Because it's not enough to rack up huge gobs of points in the regular season only to be done in by a horrible matchup in the first or second round of the playoffs. And if you somehow manage to thread your way into the championship game you don't want to face the No. 1 QB defense (last year that was the Los Angeles Rams).
Below I have built a chart showing the best and worst playoff matchups based on last year's "Fantasy Points Allowed to opposing quarterbacks." I do understand that things can change year-to-year, players return from injury and Covid-19 opt-outs, but history is what we have to go on. And as the cliché goes, "Those who cannot remember the past are condemned to repeat it."
Of the Top-12 fantasy quarterbacks, Allen and Herbert tie for the most favorable playoff schedule, though Allen does have to face No. 10 Patriots in Week 16. Roethlisberger actually has the most favorable schedule along with the 49ers quarterback (I'm assuming Trey Lance) in case you are searching for a fantasy backup with more long-term value to protect yourself from a major playoff QB injury.
The two Top-12 quarterbacks at the other end of the spectrum, facing the most daunting of playoff challenges are: Lamar Jackson and Jalen Hurts. Jackson, who will obviously be 100% rostered) faces Green Bay, Cincinnati and the Rams … not a schedule I'd want to be staring at. Meanwhile, Hurts will face Chase Young and the WFT twice and the New York Giants once.
Overall Cousins (who ranked just outside the Top-12 at No. 13 in our projections) would have the worst schedule of all facing three top-seven defenses (Chicago, Los Angeles Rams and Green Bay).
So, if you are looking at quarterbacks with similar ADP rankings, say Wilson at 68.8 and Herbert at 69.5, this should be the deciding factor. Or if it's between Jackson 51.1 and Aaron Rodgers at 61.0, perhaps you should wait the extra round for Rodgers.
Good luck at your draft and don't forget to come back to this site for all the essential information you will need during the season (like the "Rest-of-the-Way" Rankings) to win your league. And of course, my weekly "Truths and Lies" column.