Experts have said we tend to generate first impressions of new people somewhere between 30 seconds and two minutes. Depending on who you talk to, first impressions are sometimes the only ones we ever get to provide - be it due to circumstance or the unfortunate close-mindedness of others.

Fortunately for those of us who follow and love fantasy football, we typically get 60 minutes to form our first impression of teams and players for the upcoming season. Just like in the real world, our first impressions of the teams and players we see in Week 1 can be completely right, completely wrong or somewhere in between.

Below are the first impressions I came away with after watching each team play in Week 1:

ARI | ATL | BAL | BUF | CAR | CHI | CIN | CLE | DAL | DEN | DET | GB | HOU | IND | JAC | KC
LAR | MIA | MIN | NE | NO | NYG | NYJ | OAK | PHI | PIT | SD | SEA | SF | TB | TEN | WAS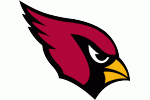 Arizona Cardinals
Larry Fitzgerald just had the best game he's going to have in 2016.
To be clear, an 8-81-2 line is a pretty high bar to set, so thankfully this isn't a bold prediction piece. Here's the thing: The Patriots played with enough discipline to make sure no Arizona receiver got behind the secondary, which doesn't sound like a huge deal when you consider the Cardinals led the league in deep throws last year (right around 25 percent). So it seems logical enough; take away what an offense wants to do the most and see what happens. The problem is most opponents either don't want to do that or can't do it, so Arizona will throw deep and be very successful at it going forward, especially as John Brown works his way back into game shape. In case anyone needed a reminder on how successful the Patriots' plan was in Week 1, consider Fitzgerald, David Johnson and Jermaine Gresham - each of whom do most of their damage in the short passing game - were among three of Arizona's top four receivers and combined for 16 catches and 20 targets. Many attributed Fitzgerald's second-half fade last year to Johnson's emergence and the fact Johnson stole Fitz's short-range targets. Week 1 represented a bit of a perfect storm for Fitzgerald in that there were plenty of short-range targets in a vertical offense - an occurrence owners shouldn't expect to see much more often moving forward.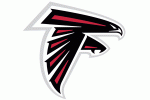 Atlanta Falcons
Don't be so quick to take the bait on Mohamed Sanu.
The first play of the Falcons' second series of the game featured Sanu in the slot. After Sanu delayed his release from the line by at least a second or two and the rest of the offense sold the play-action fake, the defender assigned to Sanu completed neglected his responsibility and appeared to think the play was going to be a pass to the running back in the flat. Sanu leaked out in what looked like a wheel route and went for 59 yards. That play accounted for all but 21 yards of his Week 1 total. While the eight targets overall are promising, Sanu isn't going to be a big-play receiver consistently. Is he worth a spot on fantasy rosters as a WR4? Absolutely. Can we expect consistent 5-80-1 lines going forward? Probably not.
Baltimore Ravens
Mike Wallace still has it.
As far as fantasy owners were concerned, Wallace could have checked out with 10 minutes left in the second quarter, seconds after hauling in a 66-yard strike from Joe Flacco on a player OC Marc Trestman has likely been dreaming about since the ex-Steeler signed with the team this spring. As with all receivers who make their living as mainly a deep threat, Wallace is going to be a bit of a rollercoaster ride in terms of consistency. With that said, it is hard to get upset about any player who can post nearly 20 fantasy points in PPR leagues on only three catches and six targets. He's certainly worth considering as a flex option in each of the next two weeks against the Browns and Jaguars, at which point it should become more clear whether or not he is emerging as Flacco's favorite receiver in Baltimore or not. I tend to believe he will, but I wouldn't blame any Wallace owner if he sold high on him after Week 3 (assuming he has another solid fantasy effort like he did in Week 1).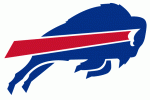 Buffalo Bills
I'm not sure who authorized the Week 1 game plan, but it's far too early to give up on Tyrod Taylor.
No one has probably ever accused OC Greg Roman of operating an aerial circus. In fact, his NFL offenses have been more ground-and-pound than just about any other. If there was ever a time to switch things up just a bit, it might have been Week 1. Baltimore's defense has stopped the run for about as long as I've been playing fantasy football, while the pass defense has tailed off a bit recently. Perhaps a little bit of improvisation by Taylor, a slightly heavier dose of Sammy Watkins and getting LeSean McCoy out in space might have been a wise approach. The result of Roman's Week 1 game plan: 46 plays for 160 yards (including 24 runs and 2.7 YPC!) Baltimore may very well end up fielding a top-10 defense this season, but this unit may as well have been the 2000 Ravens in Week 1. The Bills were equally conservative with Taylor in the opener last year as well (14-of-19 for 195 yards in a MNF win against a much worse defense in the Colts), so owners need to cut him some slack). I saw an owner in an experts' dynasty league as well as one in a RTS high-stakes league drop him. He averaged 22 FPPG in 14 starts last year with essentially the same supporting cast he has now. Ride it out a bit longer.
Carolina Panthers
Defenses need to learn to body up Kelvin Benjamin at the line of scrimmage.
Benjamin is 6-5 and 245 pounds. He also had 4.6-40 speed prior to undergoing ACL surgery, so it is doubtful he's faster now than when he entered the league in 2014. There is no reason why defensive backs should be giving him any space off the line of scrimmage. Denver has arguably the best set of cornerbacks in the league and essentially played "off" coverage on every one of Benjamin's catches. The Broncos appeared to spend much more time pressing Benjamin in the second half, which may have been the primary reason why Greg Olsen was featured. It appears preseason reports of Benjamin's role being diminished may have been exaggerated, but I'd still be leery of trusting him as a WR2 in fantasy. Defenses are eventually going to wise up and take away the inside routes from Benjamin, taking their chances with Cam Newton's scattershot accuracy on downfield throws.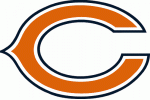 Chicago Bears
Kevin White has a long way to go to be a fantasy-relevant receiver, and I don't know why.
This is one I'm going to put on the Chicago coaching staff just as much as I am on White. Even though White was forced to miss all of his rookie season due to a stress fracture (obviously keeping him away from honing his craft on the field), he should have had plenty of time to learn the offense. It is clear from the preseason and Week 1 that he is even rawer than some Bears' coaches let on during the preseason. He somehow led the team in targets in Week 1, but most of them came late when Houston had backed off its coverage. There is no sophistication to his routes (yet), so for a player some observers want to compare to a young Andre Johnson in terms of talent, it is a shame he's not further along. It is that same talent that should allow him to succeed at some point this season, but it is disappointing to see where he is at right now. He's a low-end WR4 at best at the moment.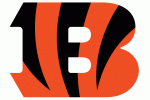 Cincinnati Bengals
Jeremy Hill is primed for a huge year.
Hill might have only received nine touches (all runs) and accumulated 31 yards, but I was awfully impressed with him regardless. He was powerful, decisive and probably could have run for 80-plus yards against what should be one of - if not the best - run defenses in the league this year with a full workload. I predicted a slow start from him last month with the Jets, Steelers and Broncos first up on the schedule, but it gets considerably easier after that until the end of the fantasy season. The Bengals have no reason to change things up in their backfield, so Giovani Bernard isn't going away and Hill isn't going to be a top-five fantasy option. However, Cincinnati is going to be leading in a number of games and Hill is the unquestioned option in the running game near the goal line, so he should have plenty of opportunities to pile up touches against tired defenses and collect short touchdowns. If 9-31-1 against a stout defense like the Jets is his floor, then he's going to be a very good RB2 for a lot of owners.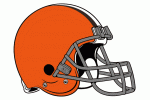 Cleveland Browns
Terrelle Pryor needs to remain a key part of the game plan even after Josh Gordon returns.
Based on all the drafts I took part in, owners are expecting Gordon to relive his 2013 campaign. That's just great. Does anyone recall who else was a part of that team three years ago? Beyond the fact Cleveland threw the ball more than any other team that year, Jordan Cameron (80 catches) was the only other receiver with more than Davone Bess' 42 receptions. Why is that important now? The Browns aren't going to air the ball out that much this year and they have more skill-position talent than they did then. (So good luck on Gordon being a consistent WR2/low-end WR1 after his four-game suspension ends.) One of those skilled players is Pryor, who seems to have a knack of getting behind defenders and plays the ball awfully well in the air for a former quarterback. The Browns need to strongly consider making three-receiver sets their base formation and hope rookie Corey Coleman can thrive in the slot (not a big ask for a player with his talent, but a big ask for a young player coming out of a pure spread college offense). Assuming this happens, Pryor should hit enough big plays - for as long as Josh McCown is the quarterback - to warrant matchup-based starter status.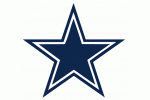 Dallas Cowboys
Despite a disappointing 51-yard performance in his debut, owners can still be encouraged about Ezekiel Elliott.
The Giants spent a ton of money in the offseason fixing their defense and it showed in Week 1, continually stonewalling the Cowboys' vaunted offensive line thanks to some excellent work from DT Damon "Snacks" Harrison. To his credit, Elliott admitted publicly that he didn't care for the way he played, although I'm not exactly sure how much blame he really needs to put on himself. Dallas fed him 20 carries anyway (21 touches in all) - a workload that will result in several 100-yard days in the near future against run defenses that lack a 350-pound run plugger. First up are the Redskins, who just got rolled over by DeAngelo Williams for 171 total yards and two scores. After that, Dallas faces a Chicago defense that surrendered 117 total yards to Lamar Miller. Alfred Morris is going to get sprinkled in to keep him fresh, but he is not a threat to Elliott.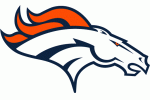 Denver Broncos
C.J. Anderson will not last the season, end it as the starter or both.
The optimist will look at the opener and see a 20-carry, two-touchdown performance and suggest he ran physically against a physical defense. I consider myself an optimist, but I also noticed two or three times where Anderson struggled to get up, which is a problem for a player who hasn't shown he can handle the workload of a full season yet. More importantly, I was surprised how quickly Devontae Booker entered the game. Sure, the rookie fumbled on his first career carry, but I certainly didn't expect to see him on the eighth play of the first series after Anderson registered only two carries. That tells me Anderson isn't the lock to be featured that we have been told he is.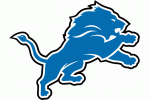 Detroit Lions
Marvin Jones is the 1B, if not the 1A, receiver in Detroit.
It's often difficult to quantify such statements, as matchups and game situation typically play a large role in target and catch distribution. Nevertheless, Jones' 10 targets in Week 1 seems like enough to say he is at least on equal footing as Golden Tate, who has caught at least 90 passes in each of his two years as a Lion. Is that where Jones is headed too? That much is doubtful, but not unrealistic. The good thing for both receivers is that Tate makes his living on yards after the catch on short passes, while Jones works more in the intermediate area, so they shouldn't be fighting each other for the same kind of targets very often. Despite only finishing with four catches against a poor secondary in Week 1, Jones owners should come away from the opener pretty happy about their investment. As a result of controlling the flow of the game, Detroit had about as much balance as it will have all season and the pass-run ratio was still 39:24, which means Jones saw more than 25 percent of the targets in a game it controlled. It doesn't seem like much to ask for the Lions to not enjoy such positive game script situations all that often going forward, so Jones should be a good bet for nearly 10 targets per week.
Green Bay Packers
Fantasy owners may need to have short memories when it comes to Davante Adams.
I promise this is not an overreaction to his touchdown catch - a great play by both Adams and Aaron Rodgers to say the least. One year ago and before Jordy Nelson's unfortunate knee injury, Adams was making his case to be the third amigo in this passing game. Of course, he got hurt as well - as did the entire Green Bay offense. However, if he is going to have more games where he is getting a similar number of targets (seven) as Nelson (nine) and Randall Cobb (eight), then owners probably need to forget 2015 and think about trusting him again. I have stated a number of times about how Rodgers can make three and sometimes four receivers relevant in fantasy on a regular basis, so if Adams can remain healthy this year, maybe he will become the serviceable WR3 many thought he'd become last season.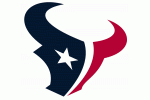 Houston Texans
As good as Will Fuller's debut was, it should have been even better.
Fuller was a surprise first-round selection for the Texans at No. 21 in April's draft in part because he was known as much for his breakaway speed at Notre Dame as he was for his drops. He showed both in his first game as a pro. With about 1:45 left in the first half, Brock Osweiler led the rookie beautifully on a deep ball that NFL receivers are expected to catch. And for someone with his speed, Fuller would have went the rest of the way for an 88-yard score. He dropped it. To his credit, he spent most of the second half making up for it, generating four of his five catches, eight of his 11 targets and 100 of his 107 yards receiving - to go along with his go-ahead touchdown - after the break. There may not be such a thing as a consistent rookie deep threat in fantasy, but Fuller is set up as well as any receiver at the moment to do just that. Defenses have no choice but to respect Lamar Miller and DeAndre Hopkins, meaning Fuller has a realistic shot of emerging as a fantasy WR3 in 2016. In the mold of a young DeSean Jackson, he'll get plenty of opportunity to deliver week-winning weeks.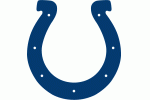 Indianapolis Colts
At least as long as the Colts are without top CB Vontae Davis, their defense is going to be so bad that Andrew Luck and the Indy passing game will be a good bet to produce nearly 350 yards and 2-3 touchdowns on a weekly basis.
The fact that Indianapolis was going to be bad on defense shouldn't come as a surprise to anyone. Giving up 448 total yards in the opener - including 116 on the ground to the worst rushing team in the league a year ago - only confirms how right most of us were. So, as much as the Colts strive for offensive balance, owners should probably count on plenty of negative game scripts moving forward, which is obviously good news for T.Y. Hilton, Donte Moncrief, Dwayne Allen and even Phillip Dorsett. Heck, even Frank Gore got in on the fun last week with four catches on six targets. The point is a repeat of Luck's 47 attempts in Week 1 is very likely. That kind of volume makes Allen and Dorsett borderline every-week starts in deeper leagues and probably locks Hilton and Moncrief into eight or more targets in most games. While it may not be winning football for the Colts, owners of any high-priority Colt pass-catcher should love every minute of it.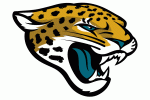 Jacksonville Jaguars
T.J. Yeldon doesn't deserve much of the blame for his 21-carry, 39-yard performance in Week 1, but he'll probably wear it anyway.
Yeldon actually sprinkled in his fair share of 5-7 yard runs throughout the game, but the Packers consistently won the battle at the line of scrimmage, recording six tackles for loss alone on runs by the second-year back. The great backs can occasionally make something out of nothing, but very few can turn a play in which an offensive lineman gets shoved right into the path of the runner as the play is developing and avoid a loss. That happened way too often in Week 1. The Jags face the Chargers and Colts in two of the next three weeks, so if Chris Ivory can make it back from his mystery illness in the near future and enjoys instant success, don't be surprised if coaches and/or fantasy owners look back at this game to fuel the narrative that Yeldon isn't a tough runner. And if that happens, it will be too bad; he had little shot at success in the opener.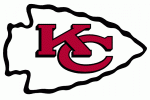 Kansas City Chiefs
Spencer Ware has proven himself to be a good NFL running back, but talk of him making Jamaal Charles an afterthought is a bit ridiculous and premature.
I'm fairly confident San Diego will be one of the friendliest defenses for running backs to face once again this season, so I'm leery of giving Ware too much more credit, outside of the fact he has done a fine job of rounding out his game by becoming a very good receiver. But let's be real folks, if Charles comes back anywhere close to 100 percent, he's leading a committee at the very least. Has Alex Smith proven he can carry a team offensively? Has Ware? Charles has. Why am I so confident? IF Charles can return to form, he holds the distinction of being the only back in the last 40 or so years to average more than five yards per carry for his career. The good thing about Ware is that he should have a very fantasy-friendly role even after Charles returns, so it is very possible he maintains low-end RB2 status as the LenDale White to Charles' Chris Johnson to use the most recent example I can think of in the NFL.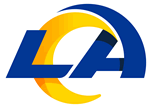 Los Angeles Rams
When lacking in overall talent, it helps to be more creative, not less.
OC Rob Boras still is a relative neophyte when it comes to calling plays in the NFL. The Rams also don't have a quarterback that scares defenses in Case Keenum, so Boras' hands are somewhat tied behind his back. With that said, the combination of conservative play-calling and a limited set of playmakers is going to lead to a lot more of what fans saw in the nightcap of the Monday Night Football doubleheader. Yes, Tavon Austin got his targets (12) and touches (13) as did Gurley (17 and 18, respectively), but it's not always enough to just get your best players touches. Austin needs to constantly be on the move and it could be argued his most valuable contribution to the offense is when he provides jet-sweep action to distract the defense on runs by Gurley. Austin also has great speed and can get deep, so even if the occasional deep shot is unsuccessful, it needs to be a part of the offense. Los Angeles was never going to be great on offense this season, but it certainly isn't as pathetic as it looked in Week 1.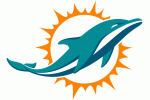 Miami Dolphins
The Dolphins desperately need DeVante Parker to stay healthy.
While a loss is almost never just one player's fault, a wide-open Kenny Stills certainly did not help Miami win by committing a flat-out drop of a beautifully thrown deep ball by Ryan Tannehill that would have went for a 71-yard score. It's the kind of play that helps owners understand why Stills' career hasn't progressed as many had hoped and wonder how badly new HC Adam Gase wants Parker to get right. For all of Parker's faults when it comes to his durability, he is a born playmaker with sure hands. If Parker struggles to contribute any time before Week 4, owners should use it as an opportunity to make a play for him, assuming his owner hasn't already given up on him by then.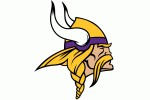 Minnesota Vikings
Stefon Diggs is a competent quarterback away from becoming a star.
This is not a slap to the face of injured quarterback Teddy Bridgewater, who I believe would have started to emerge as a quality NFL starter this season had he not torn up his knee. It's also not a slap in the face to eventual starter Sam Bradford, who has been asked to digest a different playbook more often than any quarterback should have to in his career. And we already know Shaun Hill is little more than a decent backup. With all of that said, Diggs is going to be tied to the hip with Bradford for the foreseeable future. Minnesota stated publicly - and followed through with it during the preseason - that it intends on moving Diggs all over the formation. Former Viking Mike Wallace may have been engaging in some hyperbole when he compared Diggs to a young Antonio Brown last year, but he wasn't completely off-base when he said it. The Titans certainly don't present the stoutest opposition in terms of defensive backfields, but the ease with which the second-year wideout was creating separation in Week 1 has to make owners - especially in dynasty leagues - very happy. After watching the opener, I feel very good about my bold prediction of Diggs emerging as a WR2 this season. Touchdowns may be hard to come by, but I don't think the yards will.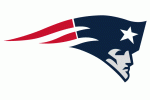 New England Patriots
It made sense entering Week 1 that Martellus Bennett would be a target hog, but Bill Belichick had different ideas.
With Jimmy Garoppolo showing a ton of chemistry with Bennett in the preseason, Rob Gronkowski out and an offensive line in shambles, it would have made some sense to many of us if "The Black Unicorn" emerged from Week 1 as the team leader in targets. While the Patriots' use of him was interesting to say the least - at least two of his targets came with him split out wide and lined up against Patrick Peterson - he served more often as a sixth offensive lineman. While this development hurt me in a couple leagues in which I was starting Bennett, it didn't exactly dampen my enthusiasm in regards to what he can do in this offense. New England just needs to get all of its pieces back so OC Josh McDaniels feels more comfortable using all of his pass-catchers to run routes instead of keeping them in to block. (I have a feeling had Gronkowski been healthy enough to play, he would have a slow day at the office too.) Keep the faith in regards to Bennett, it will get better.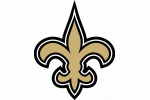 New Orleans Saints
The preseason reports of Coby Fleener's lack of comfort with the playbook were not overblown.
There are reasons to believe Fleener owners have nothing to worry about just as there are reasons to worry. Oakland isn't going to be the same sieve it was against tight ends last year simply because it has former Bengal Reggie Nelson and converted corner Keith McGill at safety, so the Saints may have thought better about attacking the seams downfield (which is a strength of Fleener's). On the other hand, Fleener didn't see a target in the first three quarters, which suggests he isn't anywhere close yet to being in Drew Brees' circle of trust. Given the Saints' recent history of free-agent busts, there is no guarantee New Orleans will get what it should out of Fleener either. With that said, Brees has long been a friend of the tight end position, so owners should probably consider this time a buy-low opportunity, especially if he struggles for targets again versus the Giants this week. It is more likely than not Fleener will be a big part of this offense by midseason, so keep the faith if you own him.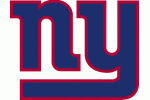 New York Giants
Sterling Shepard is as good as advertised, and Odell Beckham Jr. and Eli Manning are going to crazy (in a good way) as a result.
The Giants were only able to attempt 28 passes in Week 1 due to the Cowboys' methodical ball-control offense, yet Manning still threw for three touchdowns. OBJ wasn't one of the recipients, but he didn't need to be. It has been said this was done on purpose in order to make opponents respect Shepard and Victor Cruz, although it should be noted Eli missed on a throw to OBJ in the front corner of the end zone a play before he found Cruz on his score. Cruz at least showed he has to be accounted for, which is already a win for the Giants. Shepard appeared to be at least partly responsible for Manning's one interception in the third quarter, but the duo hooked up for a critical 20-yard connection on the game-winning drive that ended with Cruz's score. Owners should expect a ton of fireworks in Week 2 at home versus the Saints and Pittsburgh showed us that Washington (the Giants' Week 3 opponent) can be had in the passing game as well. The Saints just lost their best corner (Delvin Breaux) last week and the Redskins don't have a slot corner of note - certainly not one who should be expected to bottle up Shepard - so the next two weeks at least shape up nicely for the entire New York passing attack. Don't be surprised if Manning leads the league in touchdown passes after Week 3 or if OBJ scores multiple times in each of the next two contests.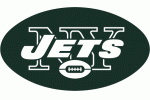 New York Jets
Revis Island is accepting visitors, but admission isn't as easy as some would have you believe (yet).
Let me first say how impressive the Jets' defense was in Week 1. It looked like a Todd Bowles' defense first and foremost, relentless and aggressive. The front seven should be as good as any in the NFL as long as it stays healthy. Now, for the statement in question from above: Do receivers want to visit Revis Island these days? Let's first say Revis is 31, so some drop-off from his prime is to be expected. But A.J. Green's 12-180-1 line in Week 1 was hardly all of his fault. Green's 54-yard touchdown catch came as a result of Revis expecting safety help and not getting it. Green's 32-yard catch in the fourth quarter? Revis had near-perfect coverage. Nearly everything else Green ran during Week 1 was a screen or an out route in front of Revis' "off" coverage. In fact, roughly 80 percent of the completed throws Revis has allowed to Green and Sammy Watkins (in Week 17 of last season) have come within five yards of the line of scrimmage and with Revis playing off.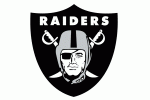 Oakland Raiders
Latavius Murray was so close to having a huge fantasy day.
First of all, congratulations of Amari Cooper getting the first inside-the-10 target of his career. Now, back to Murray. Jamize Olawale vultured a two-yard TD run in the fourth quarter on his only carry of the game for reasons I can only imagine OC Bill Musgrave knows. Considering Murray ran one in from six yards out earlier in the game, we can only surmise Murray needed a break at that moment or Olawale is the designated goal-line back, although I have trouble believing either premise. Murray's 14-carry effort and the fact that five Raiders' backs received at least one rush attempt might be concerning to some, but owners should not be alarmed yet since HC Jack Del Rio stated only last week he'd like to run his starter more (and not less) than last year. Furthermore, Murray toted the rock only 12 times in three preseason games, so a 20-25 carry performance probably wasn't going to be in the cards for Week 1 no matter how successful he was.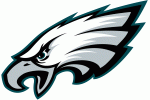 Philadelphia Eagles
Kenjon Barner could very well be a thorn in the side of Ryan Mathews and his owners.
I fully intended on writing on Carson Wentz and why the critics need to cool the recent talk about how the Browns blew it "gifting" him to the Eagles this spring. Yes, he was impressive and should be a good one, but let's keep in mind roughly a third of the Browns' roster had never played a NFL snap prior to Sunday, so Wentz should have been solid. Is he worth adding in fantasy as a bye-week option? Yes. Anything more than that would be asking a lot for an offense that doesn't plan on playing with much pace or have much in the way of dynamic receiving talent. Now, back to the running backs. If Week 1 is any indication, Mathews is the four-minute and goal-line back, which was to be expected. While the game was still hanging in balance, the Eagles followed a Mathews run by plugging in Barner and Sproles on successive plays on more than one occasion. I suppose if you believe Philly will be controlling the flow of the game in most of the games it plays, this news isn't a big deal. If you are like me and believe the Eagles won't be so fortunate, Mathews could really struggle for consistency. The team has already stated it hopes to use Sproles in a manner similar to Danny Woodhead, while Barner looked much more explosive than Mathews.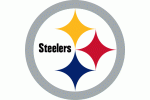 Pittsburgh Steelers
Eli Rogers is real, and he is fabulous.
OK, first of all pardon the Seinfeld reference. Rogers' fantasy bottom line in Week 1 was certainly boosted by his fluke touchdown that bounced off Sammie Coates, but it doesn't take away from the fact Rogers flashed incredible hand-eye coordination to make the play in the first place. The UDFA out of Louisville isn't going to be the most consistent player around - particularly after Le'Veon Bell and Markus Wheaton (and maybe even Ladarius Green) return - so keep expectations in check; he's a WR4 at best and most likely a WR5. With that said, he may end up being the same dependable short-area option Heath Miller once was for so many years, so he's not going away anytime soon. He's a player I expect to thrive in games in which the Steelers are trailing, so keep that in mind whenever you might need a bye-week fil-in at receiver. Don't expect his 9.8 YPC from Week 1 to change much though; big plays are not his thing and Pittsburgh already has enough weapons in the vertical passing game.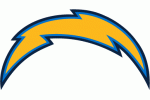 San Diego Chargers
The Chargers' offense may like it lacks much hope following another serious injury to Keenan Allen, but it much better equipped to handle it this season than it was in 2015.
Near the end of last season, San Diego was trying to get by with Tyrell Williams, Javontee Herndon, Dontrelle Inman and a broken-down Malcom Floyd at receiver. A couple of those names might sound familiar to the depressed (former) owners of Allen who have already had to move on this week. Here's the difference in 2016: Travis Benjamin already has been asked to carry a passing game and proved he could do it with a quarterback far worse than Philip Rivers, Williams is definitely ready for a bigger role and Melvin Gordon appears ready to be an important part of the offense. I realize none of these developments are going to help Allen owners and I feel for those of you who are/were. However, these same developments should allow Rivers to remain the same 4,000-plus yard, 25-30 touchdown quarterback he has been for most of his career. San Diego has pretty much the same leaky defense it did last year when Rivers was forced to air it out 662 times, so volume is most likely going to be working in the favor of all Chargers' pass-catchers once again. There is some thought Williams will move into the Floyd deep-threat role Benjamin was supposed to inherit while Benjamin and, to a lesser extent, Inman share the targets that were supposed to go to Allen, and I would agree with that based on how San Diego operated in Week 1 following the injury. If so, all three receivers are worth a roster spot in most leagues. Williams is by far the most intriguing if only because he is least familiar, but the talent is obvious and really leaped off the film during his two big plays in Week 1. If he can master his craft even a little bit during this season, he's got a very good shot at developing into a special player.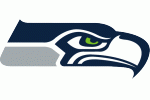 Seattle Seahawks
Just because Thomas Rawls has reportedly regained his starting job, it doesn't mean Christine Michael is useless in fantasy.
Whether one uses the box score or the eye test, Michael was the better running back in Week 1. No matter. OC Darrell Bevell made it clear earlier this week that Rawls has "always been our starter", so expect Michael to return to the same role of talented backup that he has known for the better part of his star-crossed NFL career thus far. Be that as it may, Rawls' track record of staying on the field - dating back to his college days - isn't all that great, so Michael figures to be of some use down the road regardless of what Bevell says right now. Michael's newfound enthusiasm and maturity is obvious, so consider him in the same class of high-profile handcuffs such as Spencer Ware who could help owners win a fantasy title should they ever be allowed to operate as the featured back.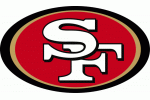 San Francisco 49ers
Jeremy Kerley is going to be exactly what owners hoped Bruce Ellington was going to be before his injury.
Whereas Eli Rogers could be a bit of a hit-or-miss proposition, I don't think Kerley will be - especially in PPR leagues. San Francisco rattled off 77 plays versus the Rams - a pace not uncommon for Chip Kelly teams. The 49ers aren't going to have the benefit of running 42 times in most weeks either, meaning Blaine Gabbert will be throwing the ball roughly 40 times per game on a regular basis. While Week 1 is much too small of a sample size, consider Kerley had a target share of 31.4 percent less than two weeks after arriving via trade from Detroit. What's even better is that he looked more quick and explosive than I can ever remember seeing him. He was a poor throw from Gabbert away from potentially scoring a 46-yard touchdown as well. While I don't expect more than 2-3 TDs from him this season, he's the only receiver San Francisco has who can get open consistently (sorry, Quinton Patton) and fits Gabbert's' skill-set as a short and intermediate thrower (sorry, Torrey Smith). I currently own him in five money leagues as well as the FFToday Staff League and honestly wish I had him in more. Barring injury and in an offense that creates as much volume as this one will, I would not be surprised if he exceeds 70 receptions.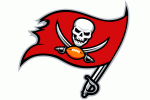 Tampa Bay Bucs
On an offense full of size-speed specimens at the skill positions, HC Dirk Koetter and Jameis Winston trust Adam Humphries as much as any of them.
No, Humphries will probably never be a must-add in any fantasy league as long as he is in Tampa Bay and behind the likes of Mike Evans and Vincent Jackson on the depth chart. What he brings is a darting and quick inside presence to a group of 6-5 pass-catchers, not unlike Cole Beasley or any other number of undersized receivers in the game today. Humphries' five targets (and six total touches) in Week 1 wont' raise many eyebrows in the fantasy community, but deep-league PPR owners could do much worse than him in a pinch, especially against any defense that features long and tall corners or plays a lot of zone.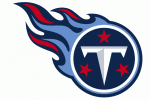 Tennessee Titans
Tajae Sharpe is the real deal.
I'm not sure I needed to watch him play against Minnesota to make this statement, but it didn't hurt either. Rarely ever does a rookie receiver ever deserve to be labeled "smooth", but that is exactly what Sharpe is. At 6-2 and 194 pounds, it isn't as if the fifth-round rookie beats his man with physicality. Nevertheless, Minnesota could not stop him (seven catches for 76 yards on 11 targets) despite the fact the Vikings have one of the better and deeper secondaries in the league. While he's unlikely to ever become a big-play threat, there is something to be said about a player who can earn a living in the short and intermediate areas of the field. The Titans have a keeper.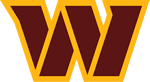 Washington Redskins
Sometime the most pertinent observation is also the most obvious: If the team is going to pay a cornerback $15 million a year, use him to guard the other team's best receiver.
Am I the only one that gets the sense defensive football is falling behind their offensive counterparts? Offensive coordinators have moved around their best receivers for some time now, while defensive coordinators have seemingly moved away from lining up their best against the offense's top playmaker. Part of what made Josh Norman as good as he was in Carolina was the Panthers' pass rush and his ability to anticipate in zone coverage. The Redskins play more man and don't rush the passer quite as well, but that doesn't mean Norman is useless - far from it actually. While I doubt there is anyone who can bottle up Antonio Brown one-on-one, I'll take my chances with Norman - a player who did a fairly decent job last season against Odell Beckham Jr. - over up-and-coming Bashaud Breeland. It was just another reminder that the notion of "playing sides" is not an effective strategy and one most offensive coordinators are exploiting on a weekly basis. It will be interesting to see if Washington rethinks its strategy moving forward after going years without having someone like Norman on its roster.

---
Doug Orth has written for FF Today since 2006 and been featured in USA Today's Fantasy Football Preview magazine since 2010. He hosted USA Today's hour-long, pre-kickoff fantasy football internet chat every Sunday in 2012-13 and appears as a guest analyst on a number of national sports radio shows, including Sirius XM's "Fantasy Drive". Doug is also a member of the Fantasy Sports Writers Association.