As discussed in this space last week, the remainder of my postseason columns will feature my NFL.com Playoff Challenge roster (for as long as applicable), followed by my weekly league predictions and DFS prognostications. The further we advance in the postseason, the deeper the analysis into the matchups.



NFL.com Playoff Challenge




NFL.com Playoff Challenge Roster
QB: Patrick Mahomes
RB: Damien Williams
RB: Raheem Mostert (x2)
WR: Tyreek Hill (x3)
WR: Deebo Samuel (x2)
TE: Travis Kelce
K: Harrison Butker
D/ST: 49ers

DraftKings/Fuzzy's

Since the pick-your-studs competition with Fuzzy's and the salary cap game of DraftKings essentially use the same PPR scoring (six points for passing touchdowns with Fuzzy's versus four fantasy points with DraftKings; three bonus points for 300 yards passing or 100 yards rushing/receiving versus no such bonus with Fuzzy's being the biggest differences), I'm going to combine the two.

Below you will find my position-by-position projections. Each position is sorted by my DraftKings' projected point total.

Key for quarterbacks, running backs, receivers and tight ends:
P Yds - Passing Yards
P TD - Passing Touchdowns
INT - Interceptions
Ru Yds - Rushing Yards
Ru TD - Rushing Touchdowns
Rec Yds - Receiving Yards
Rec TD - Receiving Touchdowns
Rec - Receptions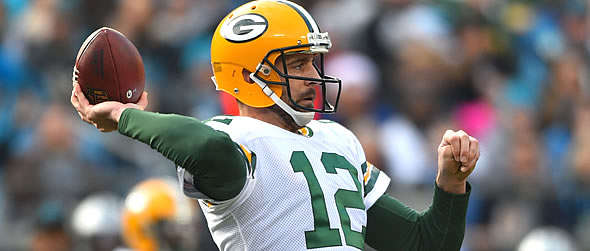 Let's take a moment to recognize just how special the Chiefs' offense was last week, doing the bulk of their damage in three quarters. Let's also recognize that while some seem to believe Houston choked after "building" a 24-0 lead, the Texans were basically gifted 14 points early (blocked punt return for a touchdown and a muff that led to a drive starting in the red zone) and were the perfect opponent for a team like Kansas City because the secondary is easily the weakest link of their defense. While Houston was wise to keep two sets of eyes on Tyreek Hill on almost every snap, DC Romeo Crennel and his charges erred by not being more physical at the line of scrimmage with Kansas City's pass-catchers across the board. Then again, that's a problem with defensive football nowadays. Yes, the percentage play is probably still hoping an offense will shoot itself in the foot somewhere along the way on a 10-play drive when we take the entire league into account. It's not a logical play when an offense can consistently score in five or six plays and has an elite quarterback capable of making every throw.

Modern passing games are based heavily on timing and the key to slowing most of them down is disrupting that timing. It's one thing to play off receivers and not attempt to reroute them when a defense is facing a rookie playing in the postseason for the first time or a veteran NFL backup like Colt McCoy or Chase Daniel. But defenses that don't challenge offenses at the line of scrimmage consistently when facing the likes of Mahomes will always be a candidate to get embarrassed. Until defensive coordinators stop playing scared and hoping something good will happen instead of making something good happen, quarterbacks - especially the elite ones - will have a chance to put up videogame numbers.

I offer up that intro in part because if the Titans have any interest in avoiding a beat down on the level that Houston's defense experienced last week, they will ask Adoree' Jackson to bump Hill at the line and keep a safety over the top while also making sure Travis Kelce doesn't get a free release on every snap. The goal when facing the Chiefs isn't shutting the offense down - that's nearly impossible - but rather to force Sammy Watkins, Demarcus Robinson and Damien Williams to make winning plays.

Tennessee has the personnel to pull this off at a higher level than Houston did, which partially explains my somewhat conservative projection for Mahomes. The question is whether the Titans will play defense with the idea of winning the game versus trying not to lose it. Regardless of which direction Tennessee goes, Mahomes is easily the best play at his position in fantasy. For some perspective, quarterbacks opposing Tennessee this season produced a line very similar to the one posted by Matt Ryan (QB11). Of the 16 teams the Titans faced during the regular season, the one to make the biggest dent was Mahomes, who finished 36-of-50 for 446 yards and three touchdowns in the Chiefs' Week 10 loss in Tennessee.

Yes, there's a chance Titans-Chiefs becomes a shootout and Tannehill is forced to keep pace with Mahomes if Kansas City races out to an early lead, but Tennessee is playing at such a methodical pace at the moment - and obviously having great success with it - that "garbage time" may only last a little over a quarter. Conversely, we've already seen what happens when the Titans get off to a fast start; Tannehill throws about 15 times and struggles to break 100 yards passing.

There are many opinions as to why the first Packers-49ers meeting was such a lopsided affair, but the most obvious one is that Week 12 was one of the last times San Francisco's defense was reasonably healthy during the regular season. (It appears to be back in early-season form now.) Green Bay HC Matt LaFleur said afterward he regretted not sticking with the running game longer than he did, but it wasn't hard to see the 49ers are simply the better team when the defensive line is at full strength. Rodgers did not have a lot of time to throw and the pass rush was disciplined enough not to let him make plays with his legs. Expecting Rodgers to be much more productive this time would be a mistake, especially when the only weapon he has that strikes fear into a defense is Davante Adams.

It would require a leap of faith to believe Garoppolo in store for a big day for two key reasons: 1) Green Bay is unlikely to jump out to an early big lead on what appears to be a dominant defense and 2) it would also suggest HC Kyle Shanahan won't be able to get his running game going against a defense that allowed an average of nearly 110 yards rushing to the running back position during the season. Yes, Green Bay improved versus the run down the stretch, but it also hasn't faced an above-average group in the last five games either. It's much more likely than not Garoppolo finishes with something closer to the 20 pass attempts he had in the first meeting than the 253 yards and two touchdowns he threw for against the Packers.


Henry may seem like the most obvious play by a wide margin based on his recent production as well as his huge performance in the first meeting (23-188-2), but how much longer can we expect Tennessee to play in positive game script? Much like Houston was lucky to benefit from a pair of special teams errors while jumping out to a 24-point lead last weekend, the Titans were extremely fortunate that the Ravens continually came up short in situations in which they consistently thrived in during the regular season. Give Tennessee's defense credit for its part in making that happen, but just as an example of the lessons coordinators need to learn in this newer age of football, quarterback sneaks on fourth-and-1 with Lamar Jackson under center in a tight formation and 19 other players within five yards of the line of scrimmage is not an optimal offensive approach. It's a fair assumption Kansas City will not make the same mistake. If the Chiefs are merely able to stop the Titans from scoring on the first two possessions of the game and establish a 10-point lead by the end of the first quarter, that alone may be enough to keep Henry from touching the ball 30 times again. With that said …

The Week 10 meeting appeared to be the dawning of a new day in Tennessee and first-year OC Arthur Smith, who has fed his workhorse running back as much as any play-caller has in recent memory. Henry's recent success is not simply about volume (although that has been a big part of it), but the effect running games can have on defenses when a 247-pound bull with his unique athleticism is unleashed. The one mistake most analysts make, however, is that such an approach isn't simply about Henry's size wearing down a defense. Opposing defensive linemen also get tired of getting pushed around (as opposed to pinning their ears back), back-seven players start making business decisions and the Titans' defense consistently gets plenty of rest. Tennessee understands all of this - or seems to anyway - and is simply looking for the best way to get its best offensive player the ball as often as possible. In short, the Chiefs can probably expect Henry to get 25 touches unless they can jump out to an early three-score advantage.

Maybe Damien Williams is just a late-season guy? Before the world starts jumping on that narrative, let's do a bit of digging into what he's actually done since his rebirth beginning in Week 9 and spanning his last five full games. He's amassed 438 yards rushing on 71 carries, 113 yards receiving on 16 catches and scored seven total touchdowns. The resulting 6.2 yards per carry would make the 2017 version of Alvin Kamara proud, but the 7.1 yards per catch is not particularly good for a back, especially one in a passing game with the kind of weapons the Chiefs possess. Similar to late last year, he's averaging a touchdown every 12.4 touches - a mark that would make even Kamara jealous. Here's the real kicker though: 40 percent of the rushing yards Williams has gained over that time have come on two runs, one of which should have been called back due to a missed holding call. Unsurprisingly, 26.5 percent of his fantasy points over the last five full games came as a result of those same two runs. We can probably say with some degree of certainty - based on his pro career up to this point - that Williams is not a big-play runner, so looking at his "hot streak" and thinking this is the new normal for him probably isn't the right way to go. Although it is sure to aggravate some readers who don't like cherry-picking certain runs in order to fit a narrative, Williams' other 69 healthy rush attempts (eliminating his 91-yard TD run in Week 9 against Minnesota and 84-yard TD gallop in Week 17 versus the Chargers) leave him with a 3.8 YPC. Shockingly, that is almost right at his career average.

Perhaps the above paragraph is more for the pre-draft crowd this spring and summer than it is for the owners playing playoff fantasy football. I think it applies both places as it needs to be noted that roughly 38 percent of Williams' fantasy points over his hot streak have come via touchdowns and another 15.7 percent of his fantasy points have been the result of two long runs that are clearly not something he does on a regular basis. All this is to serve as a warning that Williams is going to be fools' gold more often than not when he isn't scoring a touchdown or breaking the unlikely long run. However, he appears to be the only back HC Andy Reid completely trusts, and that alone probably gives him the most upside of any back this week. His recent history also suggests if he can push for 18 touches this week (and LeSean McCoy remains a non-factor), he has a strong chance of scoring two touchdowns almost regardless of how productive he is from yardage perspective.

Our first real surprise probably comes at RB3. While there is a very good chance Aaron Jones performs better statistically than what I have him projected for, there's not much evidence to suggest he's going to thrive against a defense that swallowed up Dalvin Cook last week and generally handled running backs when all of the key players were in place this season. Jamaal Williams gets the nod for me this week since he appears to the slightly more trusted back in obvious passing situations. Perhaps the bye week and Williams' absence in Week 17 gave LaFleur enough time to reconsider, but that would go against what we saw for the bulk of the season.

It's entirely possible San Francisco rushes for more yards than any team this weekend and still doesn't provide owners with a running back worth starting in most playoff fantasy leagues. Reports surfaced after the game that Mostert was limited by a calf cramp that led to his departure in the fourth quarter against Minnesota. Since Coleman had already established himself as the "hot" back versus the Vikings, he acted as the primary back thereafter. Shanahan has made it clear his starting running back won't necessarily be the one that finishes the game, and perhaps the only situation in which one back has an obvious role is when the 49ers need a big back. While Shanahan has acknowledged that Coleman is not necessarily a "big back," he believes the ex-Falcon runs like one. More than likely, however, Mostert and Coleman will split touches almost right down the line this week unless one is playing at a significantly higher level than the other.
Wide Receivers
Player
Tm
DK$
Rec
Rec Yds
Rec TDs
Ru Yds
Ru TDs
Fuzzy
DK
Tyreek Hill
KC
7,200
8
127
1
10
0
27.7
30.7
A.J. Brown
TEN
5,200
5
58
1
5
0
17.3
17.3
Davante Adams
GB
7,900
7
67
0
0
0
13.7
13.7
Deebo Samuel
SF
5,500
4
53
0
5
0
9.8
9.8
Emmanuel Sanders
SF
4,900
3
37
0
0
0
6.7
6.7
Mecole Hardman
KC
3,800
2
47
0
0
0
6.7
6.7
Sammy Watkins
KC
4,600
2
39
0
0
0
5.9
5.9
Kendrick Bourne
SF
4,200
2
27
0
0
0
4.7
4.7
Corey Davis
TEN
4,000
2
27
0
0
0
4.7
4.7
Geronimo Allison
GB
3,700
2
21
0
0
0
4.1
4.1
Kalif Raymond
TEN
3,400
1
18
0
0
0
2.8
2.8
Demarcus Robinson
KC
3,300
1
15
0
0
0
2.5
2.5
Allen Lazard
GB
4,400
1
13
0
0
0
2.3
2.3
Marquez Valdes-Scantling
GB
3,500
1
6
0
0
0
1.6
1.6
Tajae Sharpe
TEN
3,100
1
6
0
0
0
1.6
1.6

There are three pretty solid plays and a handful of contrarian options at receiver this week. In a pick-your-studs format, it would be truly contrarian to go against the Hill-Brown-Adams trio. In DFS, I would give some strong consideration to avoiding Adams, if only because his cost ($7,900) is so prohibitive for a player who will almost certainly need a touchdown and/or a large amount of garbage time to be worth the investment. I'm not sure either occurrence is worth gambling on this week. While his target share and the likelihood he'll line up on the opposite side of stationery LCB Richard Sherman are both positives and put him firmly in the conversation of overall WR1 this week, RCB Emmanuel Moseley has played well enough that targeting him isn't necessarily that much of a matchup upgrade.

Even at his slightly uncomfortable cost on DraftKings, Hill ($7,200) is worth rolling the dice on. If Tennessee makes the mistake of pitting Adoree' Jackson in single coverage against Hill, it's a good bet he'll make my projection look good. Even if the Titans adopt the Texans' strategy of having safety help essentially everywhere Hill goes, it takes only one time in which Mahomes extends the play for Hill to get behind the defense. It's also relatively uncommon for the Chiefs' top receiver to have back-to-back bad games in fantasy, regardless of how much opponents try to take him away. Marquise Brown's 7-126-0 line on 11 targets last week should serve as the baseline of what we should be able to expect from Hill this week. It's also reasonable to conclude if Brown didn't consistently get safety help when he was the Ravens' only healthy dynamic weapon in the passing game, Hill probably won't get it either with Kelce also on the field.

A.J. Brown's DFS ownership should be high if owners understand he's been a victim of facing elite coverage (Stephon Gilmore. Jimmy Smith and Marcus Peters) as much as he has been a victim of negative game script (Tannehill has only attempted 29 passes in two playoff games) through his first two playoff games. Most owners tend to subscribe more to the "what have you done for me lately" mindset, so Brown's ownership may be surprisingly lower than expected. The Chiefs have been very good against perimeter receivers during their second-half defensive turnaround, but we only need to look back to last week to see that both DeAndre Hopkins and Will Fuller did their fair share of damage. Derrick Henry figures to occupy most of Kansas City's attention - specifically its non-cornerback personnel - so Brown should have plenty of one-on-one opportunities in theory. It's probably asking too much to get a "blowup" game from him, but I would expect him to beat his 1-4-0 and 1-9-0 lines from the last two weeks no later than the end of the second drive of this game.

San Francisco handled Minnesota much easier than I would have expected last week, severely limiting the upside Samuel and, to a lesser extent, Sanders had. As discussed in this space last week, Samuel was thriving in fantasy despite not seeing a lot of touches - a recipe that tends to burn an owner after a while. Green Bay's secondary has played better than the Vikings' this season, but the Packers can be had on the ground. So in considering Samuel this week, an owner must ask him/herself if the rookie's big-play ability is enough of a reason to give him a start even if might only get four or five touches. Both Sanders and Samuel are smart pivots from Adams, but there's obviously a reasonable chance both players end up with two catches while George Kittle goes off.

The two cheaper pivots worth considering the most are Hardman and Bourne. Hardman is always going to be a low-floor option because he's the "other guy" in an offense containing Hill and Kelce, but he will also always carry massive upside because Mahomes is the one slinging him the ball and his targets are so favorable to making splash plays. Add a touchdown to his projection above - a decent possibility given his role and his quarterback - and he makes for a fine WR3/flex option in DFS. Bourne has seemingly become one of Garoppolo's favorite red zone options. That distinction alone makes him worth considering, but I'm probably going to lean toward Hardman and save the extra $400 if I'm strapped for cap room as I'm rounding out my lineup.


I can see the majority of DFS owners struggling with whether they should start Kelce or Kittle this week. My advice: try to find a way to get them both into your lineups. In my early attempts to build a lineup, doing so requires a near commitment to all things Chiefs, but it can be done. Even if we ignore what stud tight ends did in their first matchup against this week's opponent (Kelce went for 7-75-1 on seven targets, while Kittle went for 6-129-1 on six targets), both players are generally considered their team's primary option in the passing game. If forced to choose between one or the other, Kelce is probably the smarter choice. Tennessee has given up a ton of tight end production this season and Kansas City probably needs Kelce to produce much more than San Francisco needs Kittle to dominate.

If owners are dead set on not going with pairing Kelce and Kittle, then they need to think long and hard about replacing one of them with Smith. Of the four teams remaining, Kansas City surrendered the most fantasy production to tight ends during the regular season - just slightly ahead of the Titans. Weirdly enough, no individual tight end broke the bank against them; the Chiefs allowed 98 catches to the position and a total of 225.4 PPR fantasy points to the position, but Darren Waller's 17-point effort in Week 13 was the best individual performance Kansas City gave up. Does that mean we get surprise production from Firkser or Pruitt? Both are cheap enough that it might be worth taking a chance on it happening.

Graham has finished with double-digit fantasy points only three times this season and hasn't done so since Week 7, which is also the last time he scored a touchdown. On a more positive note, he's managed to finish with 49 yards receiving in each of his last two games. With San Francisco's defense as healthy as it is now, however, another decent yardage total seems unlikely.

Key for kickers and defense/special teams units:
XP - Extra point
FG - Field goal
PA - Points allowed
TD - Defensive/return touchdowns
TO - Total turnovers
F Bonus - Points allowed bonus for Fuzzy's
DK Bonus - Points allowed bonus for DraftKings



Defense / Special Teams
Team
DK $
PA
Sacks
TD
TO
F Bonus
DK Bonus
Fuzzy
DK
Chiefs
3,100
17
3
1
1
1
1
12.0
12.0
49ers
2,900
13
4
0
0
2
4
6.0
8.0
Packers
2,400
24
2
0
1
0
0
4.0
4.0
Titans
2,000
34
1
0
0
-1
-1
0.0
0.0

This is probably not the week for owners to seek cap relief by going pinching pennies on defense. The Chiefs rarely turn the ball over and are a threat to hang 30-plus points on any opponent, basically wiping out just about any opportunity a D/ST has to score fantasy points. The 49ers will give up a sack here and there and Garoppolo is at least a decent bet to throw an interception, but it seems more likely San Francisco will be able to run the ball down Green Bay's throat than the Packers will be able to force the Niners into multiple mistakes.

This leaves us with the Chiefs and 49ers to choose from in most of our DFS lineups. I'm going to side ever so slightly with Kansas City, if only because Hardman is bound to return a kick or punt for a touchdown at some point during the postseason. Additionally, if the Chiefs can get out to an early lead, Tannehill will be forced to throw more often than he has at any point since becoming the starting quarterback. While he's taking good care of the ball since his promotion, he has not been asked to carry the offense. The other option is the 49ers. While I do expect San Francisco to get its fair share of sacks, few quarterbacks have ever done a better job of avoiding interceptions than Rodgers.



---
Doug Orth has written for FF Today since 2006 and been featured in USA Today's Fantasy Football Preview magazine since 2010. He hosted USA Today's hour-long, pre-kickoff fantasy football internet chat every Sunday in 2012-13 and appears as a guest analyst on a number of national sports radio shows, including Sirius XM's "Fantasy Drive". Doug is also a member of the Fantasy Sports Writers Association.