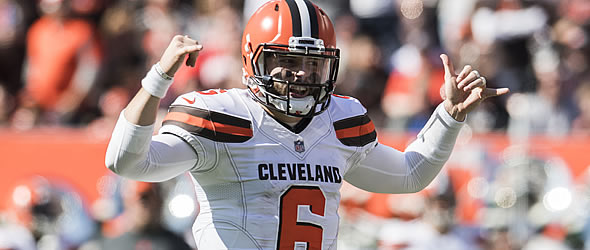 If you are reading this column in Week 2, I hope it's not just to check on last week's picks, but rather to help you get through Rivalry Week in the NFL. Regardless of the betting spread, if you are choosing a game between divisional rivals, all bets are off. You have to be careful about choosing a Survivor pick between two teams in a division because they know each other well. These kind of picks are difficult to trust.

Upset Special: NY Giants over Washington:
The Washington Football team are favored at home but lost their 2021 leader in Ryan Fitzpatrick to a hip injury for 3-4 weeks minimum. In comes Taylor Heinicke, an undrafted free agent for Minnesota in 2015 who has also played for New England, Houston, Carolina, and the St. Louis Battle Hawks of the XFL in 2020 before signing last year with Washington. He converted his solid play playoff performances into a two-year backup QB contract in Washington.

Winning the NFC East division, may come down to this early season head-to-head result for the inexperienced QB (9 games played). Couple that with Heinicke's propensity for getting injured and I must give the nod to a NY Giants team, which solidly improved their defense in 2020 from their 2019 31st ranking. The return of Saquon Barkley, who had his first game action in over a year since tearing his ACL should slow down a pass rush likely to pressure Daniel Jones in his make-or-break year. This 2021 version of the Giants should pull off a rather low scoring upset while containing Washington's new signal caller. You have other options than Washington this week, I suggest you take them.

#3: Tampa over Atlanta: (0-1: buf)
Before we get started, clearly picking THREE correct survival pool picks is not easy. The goal is to win out and this column is designed to give you choices.

So, how good was Tom Brady last Thursday night? Four touchdowns? Two to Rob Gronkowski against a Dak Prescott team that had the Bucs against the wall with less than two minutes to go.

This week, it hardly will take a shootout to win. Matt Ryan is sorely missing Julio Jones as rookie Kyle Pitts struggled to pick up the slack. But more importantly, is the Falcons defense as bad as they looked, or is the Eagles offense taking the next step? I suspect something in between, but nothing about the Dirty Birds scares me as they get ready to visit the "Big Sombrero". Take the Bucs without remorse in spite of Sean Bunting's injury that weakens their defense for the next few weeks.

#2: Green Bay over Detroit: (1-0: TB)

Are the Packers in trouble? Did the feud between Aaron Rodgers and management hurt their Week 1 performance? Is it time to play the Jordan Love? Is there a rift in the locker room? Maybe.

A lot of questions are going to be answered at home against a Lions team that showed a lot of heart after being down by 18 points to a San Francisco defense that looks like it has returned to its Super Bowl form of 2019. Despite the heart, Jared Goff clearly didn't have enough weapons to overcoming the large deficit.

So what makes everyone think that the Pack should win? Because of the character of their leader and his supporting cast (Aaron Jones, Davante Adams, and Marquez Valdes-Scanling), and the 12th man at Lambeau. Not to mention, the Pack have something to prove and can't afford to lose to a rebuilding Lions team.
#1: Cleveland over Houston: (1-0: SF)
Baker Mayfield and company almost pulled off the unthinkable, an upset of the reigning AFC Champion Chiefs to win their first Week 1 game in 8 years. While it seems that the Brownies have enough to compete with the elite teams, they just don't have the confidence to pull off that upset (yet).
But at home this weekend against a Houston Texans team that barely got past the rebuilding Jaguars on road, Jarvis Landry and Nick Chubb should lead a balanced blowout in their home opener. Since this is one of the few NON-DIVISION matchups this week, this is the safest pick available on the schedule. And isn't that what it is about? Find your best pick.