In what was the final push before most fantasy leagues enter the playoffs, there were many interesting and surprising results. The truly small sample size we are dealing with in the NFL makes it very difficult to predict precisely how a team will use a player. When compared to over 100 games in MLB and nearly 100 in the NBA, it is obvious why projecting for the NFL is a tall task.

Still, many of us give projections our best shot, and they are the most effective way to dive into what you believe will happen in a given season. This weekly review of usage is a great way to "check the score" and see how our target and touch projections are coming along. Hopefully you will find some great nuggets either for your playoff lineup or for players to grab in dynasty leagues for next season and beyond.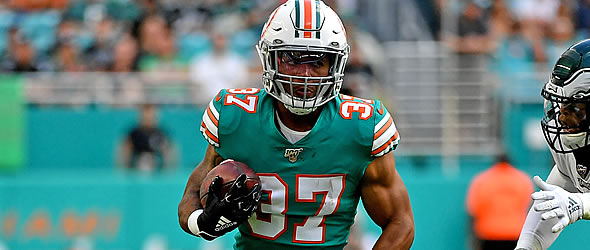 Running Back
Wide Receiver
Tight Ends
---
Kevin Scott is a fantasy pro who is the co-host for The Lowdown Fantasy Football Podcast. He plays in over 40 leagues annually and has made over $100,000 playing fantasy football. You can follow him @kevinscottff.