If 2014 was the year in which I was always playing from behind, 2015 was the year that finally convinced me that wide receiver - at least at the top - is now the least volatile position in fantasy football (and probably the one with the most upside as well).

Do you want to see one of the single-most convincing stats I've come across to prove how fantasy football has changed? Follow this link to the FF Today Stats page, adjust it to PPR scoring and click on the FPts/G column. At running back, two players are averaging 20 or more points - one of which hasn't played since Week 5 (Jamaal Charles). Conversely, six receivers are currently above that benchmark entering Week 16.

How does that compare to last year? (Thanks for asking.) Four running backs versus four receivers. How about 2013? Three running backs versus three receivers (two if you don't include Julio Jones' five-game injury-shortened season that year).

One "off" year doesn't usually change my thinking, but I feel like the evidence is compelling and now I'm certain I know why. As I alluded to in The New Fantasy Reality, I feel as though most coaches have come to the conclusion the new Collective Bargaining Agreement doesn't give them the appropriate amount of time to prepare and has taken away most of the padded practices (about the only way offensive linemen can practice their craft outside of playing the actual game, which obviously affects how well teams are going to run the ball), they would rather spend their resources on the part of the game that doesn't always require all 11 players to be on the same page - the passing game.

There is so little commitment league-wide to the running game anymore and even less loyalty to running backs because coaches deem them as replaceable - even though a fair amount of them really aren't. Combined with how often the few elite runners seem to go down before the fantasy playoffs anymore and it doesn't make a ton of sense to hitch your wagon to that kind of horse. (Take one look at the teams in the championship game of your leagues. I'm willing to bet about 75 percent are led by Antonio Brown, Odell Beckham Jr., Julio Jones, DeAndre Hopkins or some combination of one or two top-10 receivers. Now take a look at the running backs. More than likely, David Johnson and Tim Hightower are among the ones getting the job done. This revelation may be old news in your leagues, but it was rarely ever the case in the $1K-and-up leagues I'm used to playing in each season - at least until this year.) Like it or not, it is not our job as fantasy owners and analysts to make coaches see the error of their ways, rewrite the CBA or reduce ACL surgery recovery times from nine months to one but rather to adjust accordingly.

By the time Week 16 rolls around each year, I feel it is most beneficial to look forward to next year since there isn't really a ton of advice I can dispense at this point of the season that is going to alter the course of a fantasy season. As such, I regularly use the final Blitz column of every year to set the table for the following season. While the Blitz will take a long vacation after this week, I will return after a personal bye week – in which I will watch and cover a lot of college bowl games – to bring you "Road to the Super Bowl". After that, it will only be a short time before I will begin analyzing prospects for the NFL Draft.

Of course, there will be plenty of time to discuss the next wave of talent joining the NFL over the next four-plus months. Until then, I'd like to focus my time and energy on the veteran players that figure to be on the wish lists of fantasy owners in 2016. Obviously, much will change between now and the summer as coaches and coordinators come and go, free agency stirs the pot and the draft adds playmakers to teams needing one more player to make everything click. Still, I find it helpful to establish some sense of how I would rank each position now to get a bit of a head start on next season. I've expanded my lists from previous years to reflect the changes I spoke of above.

Above all, have a safe and happy holiday season and good luck in your championship game(s) this weekend!!!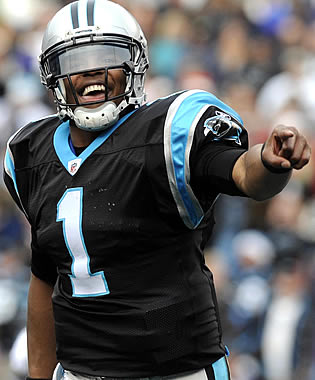 Rich Get Richer: Cam will get Benjamin back in 2016.
2016 Top 15 Fantasy Quarterbacks
1. Cam Newton
2. Aaron Rodgers
3. Tom Brady
4. Russell Wilson
5. Ben Roethlisberger
6. Carson Palmer
7. Andrew Luck
8. Andy Dalton
9. Drew Brees
10. Blake Bortles
11. Derek Carr
12. Philip Rivers
13. Eli Manning
14. Matthew Stafford
15. Tony Romo
Analysis: If Newton ends up winning the NFL MVP, it will be one of the more unlikely stories in recent memory. He lost his top playmaker (Kelvin Benjamin) before the season started and his stats (completions, attempts, completion percentage, rushing attempts and rushing yards) through 14 games this year amazingly mirror what he did through 14 games last year - the main differences being 15 more touchdown passes and two more touchdown runs. Rodgers is probably a near-lock to remain among the top-five quarterbacks for the next 3-5 years, although it is concerning the entire Green Bay offense appeared to take a step back this season. I'm willing to put the blame for that on two major factors: 1) the absence of Jordy Nelson and 2) the switch in play-calling duties (until recently) from HC Mike McCarthy to OC Tom Clements. Brady may want to play until he's 45, but history says quarterbacks have a difficult time remaining productive after 38 - the age he's at right now. I'm willing to bet on one more elite QB1 season simply because he takes good care of himself and has avoided major injury or surgery (outside of the ACL that sidelined him for all but one game in 2008).
It's sad that it took until Week 11 for the Seahawks to unleash Wilson the way I thought they would to begin the season, although the two biggest factors in his second-half explosion have been the promotion of C Patrick Lewis and (somewhat due to Lewis' ability to stabilize the line) the evolution of Wilson as a pocket passer. The only thing keeping Roethlisberger from being higher on this list is his lack of durability this year. The way the Steelers' offense is set up right now, there could be a handful of games where big Ben throws for five or six touchdowns over the next couple years if he can to stay healthy all season. Palmer is the slightly older version of Roethlisberger with the same kind of embarrassment of riches at receiver and solid pass-catching running backs.
I find it incredibly difficult to rank Luck so low, but the Colts are going to have to invest a lot of resources in their offensive line during the offseason for my ranking of him to change. While his most recent injury has more to do with his scrambling ability than the offensive line, the fact the matter is he gets hit more than just about any quarterback in the league. Assuming Indianapolis doesn't do enough to protect Luck's long-term health, I'd be willing to move Dalton in front of him as well. In my mind, he's a younger fantasy version of Roethlisberger and Palmer with a strong and deep front five in front of him and a slightly less talented receiving corps. Brees is ranked relatively low in large part due to the likelihood HC Sean Payton will not be coaching him next year. I think the case can be made that if Payton does not return, Brees could drop into the fringe QB1 territory.
Bortles and Carr are both second-year standouts that have a lot of things going in their favor moving forward, including two solid and/or great receivers, a major threat (or potential one in Carr's case) at tight end and highly versatile running backs that contribute in the passing game. Rivers hasn't caught much of a break as his supporting cast has struggled with injuries over the last two years. Much like Luck, Rivers needs his front office to commit major resources into fixing the offensive line. Assuming that happens, Rivers could be a top-five quarterback next year.
Manning seems to walk a fine line between mid-range QB1 and high-end QB2 most years and the mere fact that he has Odell Beckham Jr. is probably going to keep him in the conversation for the former. With that said, it's hard to get too excited about any of his other weapons (outside of possibly TE Will Tye). The story seems unlikely to change for Stafford, whose career seems destined to fall short of what many hoped he was becoming after his breakout 2011 season. Still only 27, Stafford has plenty of time to change the narrative, but the decline of Calvin Johnson appears to be starting already and one has to wonder if we haven't already seen the best from the former No. 1 overall pick. It won't help matters if he is forced to learn yet another system this offseason. Romo reminded us of what he is this season - a capable QB1 that is likely to make his fantasy owners cringe every time he takes a hit. Thankfully for his long-term outlook, Dallas has been largely unsuccessful in finding a capable backup, much less another quarterback that can mimic what he does for the Cowboys' offense.
Notable exclusions: Jameis Winston, Marcus Mariota, Ryan Fitzpatrick, Matt Ryan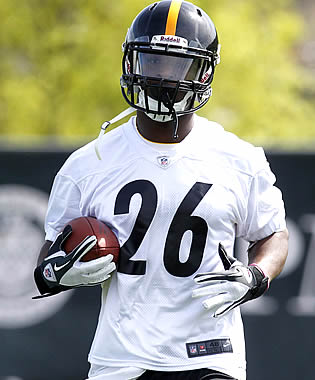 Bell is a no-brainer in a position trending downward.
2016 Top 15 Fantasy Running Backs
1. Le'Veon Bell
2. Jamaal Charles
3. Todd Gurley
4. Devonta Freeman
5. LeSean McCoy
6. Adrian Peterson
7. Doug Martin
8. Lamar Miller
9. Mark Ingram
10. David Johnson
11. Thomas Rawls
12. T.J. Yeldon
13. Jeremy Langford
14. Matt Forte
15. Chris Ivory
Analysis: Fantasy owners never had much of a chance to watch Bell hit his stride this year. When Bell came back from his two-game suspension, Roethlisberger got hurt. In the same game that Roethlisberger returned from his knee injury, Bell was lost for the season. Be that as it may, the Steelers showed more desire to get Bell the ball more consistently than just about any other team in the league does with its running back. When we are talking about player of Bell's considerable talents, that's a big deal. Charles didn't have near the same early injury-related chaos in Kansas City as Bell, but his season ended in a similar fashion. Once highly unpredictable in terms of the consistency of his touches, Charles is one of the game's few remaining workhorses. It's hard to get to overly excited about any player that has suffered two ACL injuries in his career, but few players bring a better mix of consistency and upside than he does. Gurley's hold on workhorse status for the Rams is about as good as it gets. A strong case can be made for him going No. 1 overall in drafts next season, but St. Louis will need to make huge strides in upgrading his supporting cast for that to happen. Regardless, no other player in the league - and perhaps none since a young Adrian Peterson - has a better mix of talent and guaranteed work in his immediate future that Gurley.
I was probably a little slower on the Freeman train than I should have been, but it finally became apparent that he simply runs with more urgency and desire than Tevin Coleman. Assuming OC Kyle Shanahan returns for another season and the Falcons infuse more talent into their offensive line, Freeman should keep a substantial lead over Coleman for the bulk of the touches coming out of the Atlanta backfield. A strong case could actually be made for Freeman being ranked in front of Charles. McCoy doomed most of his owners in the first half of the season when he tried to rush back from a preseason hamstring injury, but he has handsomely rewarded the owners that were able to tread water without him early. Buffalo showed enough of a commitment getting him 20-plus touches once he got healthy that his future owners should feel confident landing him in the middle of the first round next season. Peterson is one of the most unique physical freaks the NFL will probably ever see, so he was always going to be a good bet to avoid the dreaded 30-year-old cliff that owners typically concern themselves with at the running back position. Given last year's suspension, it made plenty of sense to treat him like he was one year younger this season and use this coming offseason to reevaluate Peterson at 31. I'm willing to bet he has one more elite season left in him, but I believe 2016 is probably the first time owners can make a solid argument for passing on him until the mid-to-late portion of the first round.
Considering he enters Week 16 nine yards behind Peterson for the rushing title, Martin's ranking probably looks a bit low. As with a number of these rankings, I'm willing to move him up as the offseason progresses, but there are just too many unknowns at the moment. Will he return to Tampa Bay? Will Charles Sims steal more/less work next year? How much of his production this year was a "contract-year push"? Miller has been criminally underused for most of his time in Miami and, like Martin, a free agent after the season. I've chosen to rank him conservatively here, but his upside is probably as a top-five running back if he leaves the Dolphins and finds a coach/system that can find a way to better utilize all of his talents. Ingram's lack of durability and Payton's uncertain future has the former Heisman Trophy winner listed just inside the top 10. Ingram stepped up his contributions in the passing game in a big way in 2015 and it is quite likely he'll only have Khiry Robinson to share touches with since C.J. Spiller will probably be released in the offseason.
Johnson's spot in the top 10 will probably be the biggest surprise of the bunch and will probably feel reactionary to some (given his three-score outburst in Week 15), but I'm not sure that is the case. The issues the Cardinals were most concerned with early in the season - pass-blocking and running inside - don't appear to be concerns anymore and neither Chris Johnson nor Andre Ellington possess anything close to the combination of size and speed of the rookie from Northern Iowa. Rawls get the nod at No. 11 for now because it seems likely Marshawn Lynch won't not be back at his cap figure next season. The undrafted rookie free agent is still a big risk given his off-field red flags in college and lack of regular contributions in the passing game, but the talent is hard to deny. Yeldon didn't exactly rock the fantasy world with his production this year, but did we really expect him to? Perhaps the most appealing thing about his rookie season was his consistent workload; as long as that continues, he's going to be just fine. Defenses will need to start adjusting to the fact that Jacksonville has an explosive passing game. Obviously, the more opponents prepare for Allen Robinson, Allen Hurns and Julius Thomas, the more opportunity Yeldon will have to run against light boxes.
The next two entries are difficult because they currently play on the same team and their OC (Adam Gase) could very well be a head coach next year. Langford is certain to be in Chicago in 2016 and therefore gets the nod over Forte, who is almost certain to leave via free agency. In the very brief time while Forte was injured, Langford proved he was capable of being a three-down back on a team that will focus heavily on ball control and minimizing turnovers. I don't pretend to know where Forte is going to end up, but he is another back that seems likely to produce after age 30 given how often he's been used as a receiver over the course of his career. Much like Peterson, I wouldn't blame owners if they chose to get out one year too early on Forte as opposed to one year too late. Ivory was a tough call over a couple of players listed below because he is always going to be a bit of risk given his physical running style and relative lack of contributions in the passing game. With that said, I could easily see him reaching 10 rushing touchdowns for the first time in his career next year as the Jets' offense continues to improve.
Notable exclusions: Dion Lewis, Latavius Murray, Arian Foster, Eddie Lacy, Marshawn Lynch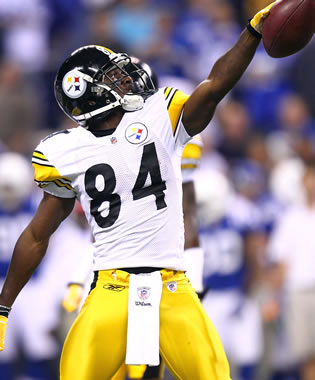 Brown's video game numbers will make him Rd1 pick.
2016 Top 30 Fantasy Wide Receivers
1. Antonio Brown
2. Julio Jones
3. Odell Beckham Jr.
4. DeAndre Hopkins
5. Allen Robinson
6. Brandon Marshall
7. A.J. Green
8. Dez Bryant
9. Keenan Allen
10. Jarvis Landry
11. Julian Edelman
12. Demaryius Thomas
13. Amari Cooper
14. Alshon Jeffery
15. Calvin Johnson
16. Randall Cobb
17. Brandin Cooks
18. Larry Fitzgerald
19. Jordy Nelson
20. Jeremy Maclin
21. Sammy Watkins
22. Mike Evans
23. Martavis Bryant
24. Kelvin Benjamin
25. Eric Decker
26. T.Y. Hilton
27. Emmanuel Sanders
28. Doug Baldwin
29. Donte Moncrief
30. Michael Floyd
Analysis: Assuming Brown maintains his current 23.7 point-per-game average in PPR scoring, his 2015 campaign will go down as the most dominant one over a full season by a receiver since Randy Moss in 2007 (24.1). It's almost scary to think what he could have done this season with a full 16 games with Roethlisberger. Jones' year has been almost as ridiculous considering he just ended a five-game scoreless drought last weekend. Had the entire Atlanta offense not melted down around midseason, we could be looking at a receiver capable of averaging 25 fantasy points! Beckham's 14-game totals this year are almost in line with his 12-game totals from last year. Brown and Beckham are probably the two most impossible receivers to defend in the game, given today's rules.
By my count, Hopkins has caught passes from nine different quarterbacks in his two-plus year NFL career. Just imagine what he would be capable of with a slightly above-average quarterback over a full season. Robinson drew Demaryius Thomas-like comparisons for his play during his abbreviated rookie season and has managed to outperform Thomas in 2015. At the moment, Robinson is more of a big-play wideout than a complete receiver (at least that's the way Jacksonville uses him), but his arrow is pointing straight up; the Jags will almost certainly create more opportunities for him going forward. Marshall is a tough call here over two of his younger peers, but he is in an offense led by OC Chan Gailey that will force-feed him and Eric Decker the ball. With no real threats looming on the roster to challenge the 10-plus targets they both seem to see each week, Marshall and Decker seem like a reasonably good bets to hold their value going forward.
It speaks to the high standard he set over his first three-plus seasons that Green seems to be a disappointment again this year. Obviously, the emergence of Tyler Eifert stole much of his thunder in the red zone in 2015. I'll be very interested to see how two "down" years affects his fantasy draft stock next summer. This year, we finally saw the reason I've been a bit skeptical in regards to Bryant over the past few years - his fantasy value is tied largely into the health of Romo because the Cowboys haven't found a quarterback capable of running the offense at a level anywhere close to their brittle 35-year-old signal-caller. Take a second to consider that Allen caught 67 of the 89 passes in his direction this season and that he was on place for nearly 140 receptions when he lost for the season halfway through Week 8. As Antonio Gates continues to age (gracefully), Rivers' reliance on Allen figures to remain at the same level - if not grow - in the coming years.
I wish Miami would (or knew how to) use Landry down the field a bit more often - his 9.5 YPC on 182 career catches is ridiculous for someone of his ability - but at least the Dolphins have the good sense to force-feed him the ball in the passing game and give him a few token carries as a runner. Hopefully, the (likely) new coaching staff in Miami will make Landry attacking the intermediate part of the field more of a priority (since throwing the deep ball may never be a strength for Ryan Tannehill). Durability is about the only concern owners should have regarding Edelman, who is a near-lock for 100-plus catches in New England's slot-centric offense with Brady as his quarterback. Hopefully, I'm loud wrong about my ranking of Thomas, but I'm afraid we've seen a glimpse of the near future without a healthy Peyton Manning this year and it likely means Thomas will be more of a low-end WR1 for the next year or two. It's not as if he's been a bust in 2015, but owners tend to start ramping up their expectations after a receiver delivers three straight seasons of 90-plus catches, 1,400-plus yards and double-digit touchdowns.
I said in the preseason I had a hard time seeing Cooper reaching the 80-catch mark and it appears I may end up being right about that. Nevertheless, the No. 4 overall pick's rookie season has been a smashing success. If a receiver can set 80 catches, 1,200 yards and 7-8 touchdowns as his baseline in his age-21 season, I can't wait to see what he does when he "develops" into a man. Michael Crabtree will put a bit of a cap on his overall numbers over the next year or two, but Cooper has "superstar" written all over him. The only reason Jeffery is ranked as low as he is because he probably hasn't been anywhere close to 100 percent at any point since August. Much like Langford in the running back section above, Jeffery desperately needs OC Adam Gase to return or someone of that ilk to take over play-calling duties. Megatron set such a high bar during his prime that it has become pretty easy to say he in the decline phase of his career. Knee (last year) and ankle (this year) injuries have slowed Johnson down to the point where it is probably safer to draft him as a WR2 and expect the occasional blow-up game out of him (Thanksgiving 2015, for example).
Speaking of Demaryius Thomas-like disappointments, Cobb's floor was supposed to be 100 catches, 1,000-plus yards and 8-10 touchdowns without Jordy Nelson around. Right or wrong, I pin most of the blame on OC Tom Clements for that part of the Packers' offense because it was obvious in HC Mike McCarthy's first game as the play-caller (Week 14) that one of his first orders of business was to get Cobb the ball early and often. One common complaint of Green Bay receivers this year was their inability to separate, something Cobb has rarely ever had any trouble doing. Like many of the other Saints I've mentioned to this point, Cooks' fantasy future depends heavily on the return of his coach. It took much too long for Payton to regularly put his second-year wideout into positions in which he could succeed. His 2016 fantasy stock is much more unstable than it appears at the moment and perhaps the most volatile of any receiver I've discussed to this point. Fitzgerald is almost certainly going to set a career high in receptions and is in line to post one of his best yardage seasons, so what gives with his ranking here? First and foremost, he will turn 33 before the start of the season. Secondly, one look at his game log this season reveals he has only scored once since Week 5. Last but not least, Michael Floyd once again appears ready to challenge Fitz for the role of Arizona's best fantasy receiver.
I've chosen to rank Nelson conservatively here given the fact he will be a 31-year-old receiver next season coming off an ACL injury. While I'm quite certain his return will boost the Packers' offense as a whole, I have my doubts he will approach his 2014 numbers in his first year back (98 catches, 1,519 yards and 13 touchdowns). A more realistic yet very optimistic expectation is probably his 2013 season (85-1,314-8), which would make this ranking about right. Maclin has been able to do what I didn't think any receiver could - make Alex Smith willing to take a few more shots downfield. With that said, I highly doubt his 2015 numbers will improve in 2016 despite a full offseason to bond with Smith. Watkins' rank probably comes as a surprise to some, but I'm still as high on him as a prospect as I was during the 2014 draft. His detractors will say he plays in a run-oriented offense and in miserable weather during the most important part of the fantasy season, but I offer the last four weeks as proof that he can soon become one of the top 5-10 receivers in the league.
Jameis Winston is being considered as one of the favorites for NFL Rookie of the Year. What's funny about that is his clear top receiver (Evans) has seen his production drop from 12 touchdowns in 15 games last year without him to three scores in 12 games with him. It's a combination (Winston to Evans) that fantasy owners should be excited about going forward, but it is bizarre to see such a drop-off in production when a somewhat-proven talent at receiver gets an "upgrade" at quarterback. Almost as much as owners can count on at least one drop from Martavis Bryant each game, they also seem to be able to rely on about 80-plus yards and a long touchdown from him just about as often. It happens with enough consistency that owners can start to dismiss him as a mere "splash" receiver and treat him more as a high-upside WR2 with the potential to deliver a handful of WR1 weeks. As with any receiver that misses a full season, ranking him for the following season is a tricky endeavor. What makes Benjamin's situation more complicated is that his quarterback (Newton) is having by far his best year without him. Does that mean Benjamin will come back to an offense that believes in spreading it around? Or will things go back to the way they were in 2014?
Basically, just about everything I said above about Marshall applies to Decker as well. The reason I have him at No. 25 has more to do with his reliance on touchdowns for fantasy value and the fact he lacks the same kind of high ceiling most of the players in front of him possess. Hilton's value - as we have seen this year - hinges heavily with the health of Luck. I'll be preaching caution with all Colts players in 2016 until I see a concentrated effort to improve the offensive line. Furthermore, Hilton has clearly been a much better performer in perfect conditions (such as at home in the domed Lucas Oil Stadium) throughout his career than anywhere else, meaning he has a bit of a hit-or-miss to him. Sanders' ranking is a lot like that of teammate Demaryius Thomas. In Gase and Manning's quick-hitting offense last year (and at times this season), he has been a great WR2. I'm not sure he will come anywhere close to approaching that level of consistency with Brock Osweiler in HC Gary Kubiak's offense - at least not in 2016.

I don't make it a habit to rank receivers in the midst of a 13-touchdown season this low very often, but there is a very fluky feel about a player that is two touchdowns shy of matching his four-year career total entering the season. Why I am willing to bet Wilson's second-half production is a bit more of a sign of things to come, I tend to believe the continued emergence of Tyler Lockett will keep Baldwin in the WR3 discussion (as opposed to a low-end WR1). The way Indianapolis' season has fallen apart serves as another indictment on GM Ryan Grigson's approach to last offseason, adding a high-priced free agent (Andre Johnson) and a first-round pick (Phillip Dorsett) to a receiver corps that already had Hilton and Moncrief. Given how much they raved about Moncrief last year, it looks downright foolish now that Grigson put roadblocks in front of him and didn't do more to protect his future $25 M/per year quarterback. With that said, Johnson will probably be one-and-done in Indy and Moncrief can be utilized in a high-volume outside role as Luck's top red-zone weapon. Floyd has been ridiculously productive for nearly 10 weeks now, scoring most of the touchdowns that were going to Fitzgerald in September. A strong case could be made for him being ranked 10 spots higher.
Notable exclusions: Steve Smith (retirement?), John Brown, DeSean Jackson (back in Washington next season?), Golden Tate, Travis Benjamin (free agent after the season)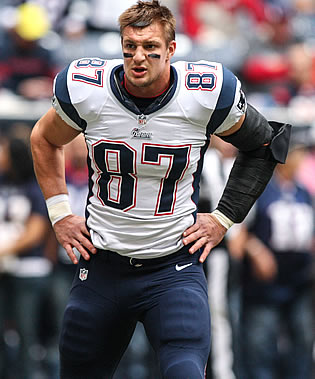 Once again, it's Gronk then the rest at the TE position.
2016 Top 10 Tight Ends
1. Rob Gronkowski
2. Greg Olsen
3. Tyler Eifert
4. Delanie Walker
5. Gary Barnidge
6. Jordan Reed
7. Travis Kelce
8. Julius Thomas
9. Antonio Gates
10. Ben Watson
Analysis: When healthy, Gronkowski is in near-unstoppable force and a legitimate first-round pick in fantasy drafts. Enough said. Olsen is a trickier rank based on how much the offense will likely changes when Benjamin returns. Yes, Olsen dominated last season as well with Benjamin around, but this Carolina offense has more weapons (Ted Ginn, for example) and a player like Devin Funchess that should be much more involved in his second year. Olsen will be undoubtedly be affected, but how much? Much like Gronkowski, injuries may be the only thing that can stop Eifert from being the latest new challenger to Gronk's top-dog status at the position. We'll see in the coming years if he deserves such a label, but I like his chances.
Lost in the continued excellence of Gronkowski and emergence of Eifert was the rock-solid performance of Walker, who may have a shot at an even better year next season since Kendall Wright appears likely to move on from Tennessee. The 31-year-old tight end already has a pretty good rapport with rookie quarterback Marcus Mariota and should reap the benefits of playing alongside Dorial Green-Beckham at some point in 2016. Barnidge is the rare Cleveland success story - one the Browns didn't waste any time committing to earlier this month when they signed him to a four-year deal. Even with questions at quarterback yet again, Barnidge has proven to be a godsend for a franchise than needs a couple. The only reason Reed is this low is due to his lack of durability. I'll be very interested to see how Washington handles its business in the offseason when Niles Paul is able to return. (For those of you that don't remember, HC Jay Gruden stated this past offseason that Paul had moved ahead of Reed on the depth chart because he was a more complete tight end.)
By most tight ends' standards, Kelce has enjoyed a very productive year. While he's technically on pace to have a better season than last year, I'm pretty sure a bump of 3-4 catches and 50-plus yards isn't what most owners had in mind. It is quite possible that Kelce ends up being nothing more than a 70-catch, 900-yard, 5-6 touchdown play throughout his career as a Chief simply because HC Andy Reid's offensive system has almost always relied more on balance than star power. By the way, I realize those numbers are pretty good for most tight ends, but I think most of us realize he could produce more in another offense. It appears that the only fools for thinking Thomas was going to see a drop-off in red-zone production were all the people that thought leaving Peyton Manning for Blake Bortles was a bad thing. With that said, the artist formerly known as "Orange Julius" hasn't come close to playing a full season yet. Gates' 16-game projection based off his nine games this year would be 91 catches, 1,040 yards and seven touchdowns. It seems like he should be put out to pasture pretty soon, but show me 1-2 other tight ends in the league capable of that production. Ditto for Watson, who is finally enjoying the season at age 35 most of us expected him to have almost 10 years ago with New England. As is with the case with Gates, there really isn't much reason why Watson can't repeat this year's production if the Saints' supporting cast remains relatively unchanged and the defense doesn't improve much.
Notable exclusions: Jimmy Graham (ruptured right patellar tendon), Martellus Bennett (likely release candidate)
---
Doug Orth has written for FF Today since 2006 and been featured in USA Today's Fantasy Football Preview magazine since 2010. He hosted USA Today's hour-long, pre-kickoff fantasy football internet chat every Sunday in 2012-13 and appears as a guest analyst on a number of national sports radio shows, including Sirius XM's "Fantasy Drive". Doug is also a member of the Fantasy Sports Writers Association.