Each week weíll review some interesting data points related to player usage; information I consider to be among the most predictive and actionable in fantasy football. The truth doesnít always lie in the stats but usage tells the story of how a coaching staff intends to utilize a player.

Here are some of the most important usage statistics for Week 12: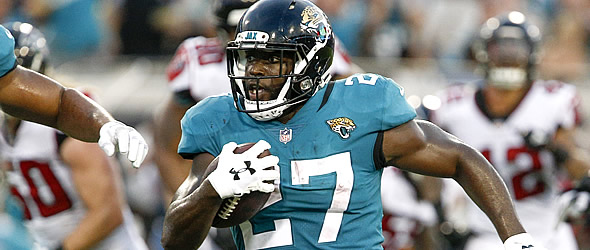 Running Back
Wide Receiver
DeVante Parker seems to have turned a corner in Miami. He played on 100% of snaps for the first time this season and again led the team in receiving (6-91).
Tyler Boyd finally returned to relevance in Week 12 (5-101-1). He played on every offensive snap.
Odell Beckham Jr. and Jarvis Landry played on 99% and 93% of snaps respectively, and both produced against the Dolphins (as expected). Owners were relieved to see Beckham score for only the second time this season, but it was Landry who again was the teamís leading receiver (10-148-2). He is on the same page as Mayfield and can be trusted down the stretch.
Amari Cooper played on 81% of snaps but was held without a catch by Stephon Gilmore and the Patriots. Meanwhile, Michael Gallup played on 98% of snaps and produced 4-55, and Randall Cobb played on only 45% of the snaps and produced 4-86. Cooperís up-and-down career continues to frustrate fantasy owners.
With Alshon Jeffery out, Jordan Matthews played on 96% of snaps but only produced 3-27. He is not able to separate well enough and was released by the Eagles today.
Sterling Shepard returned after his concussion issues and played on 95% of snaps. However, he produced only 5-15, while Darius Slayton (4-67) and Golden Tate (3-33-1) were much more productive. It may take him a bit to get on the same page with Daniel Jones.
Allen Hurnsí upward trajectory continues, as he played on 90% of snaps on Sunday and produced 4-42-1. He is a worthy add for teams in need of WR help down the stretch.
Will Fuller returned from his hamstring injury and had another huge game (7-140). With his injury history he is difficult to trust, but he is also so able to have a huge game any time he is on the field.
D.K. Metcalf played on 88% of the snaps and led the team with 6 targets (3-35). Similarly, Lockett played on 86% and had only 1 catch. Seattle struggled passing the ball against an improving Eagles defense.
No Colts receiver is a good play the rest of the way, unless T.Y. Hilton can prove he is fully recovered. In Week 12, Hilton played on only 37% of the snaps (3-18), and Zach Pascal (88%), Marcus Johnson (63%), and Chester Rogers (61%) produced 12 yards total! Until the Colts show they can pass the ball consistently, you cannot start any of them.
Cole Beasley had a nice day, playing on 81% of the snaps and producing 6-76-1. He had 9 targets while John Brown had only 4. Against above-average defenses, Beasley seems to benefit as he is excellent at getting open despite the coverage. The Bills play good defenses the rest of the way (Cowboys, Ravens, Steelers, Patriots, and Jets), so look for Beasley to have a nice finish to the season.
NíKeal Harryís usage jumped to 81% in Week 12 with several Patriots starters out with injuries. In terrible weather he had a couple of drops, but he still caught his first touchdown. However, with Sanu and Dorsett likely returning soon, Harry is difficult to trust going forward.
James Washington played on 78% of snaps and led the Steelers in receiving again (3-98-1 on 7 targets). He seems to finally be improving, but with sub-par quarterback play the norm in Pittsburgh this season, he should be avoided.
Corey Davis returned from injury and played on 74% of the snaps. A.J. Brown played on 70%. Davis received 3 targets (2-29) and Brown received 5 targets (4-135-1). While Brown certainly produced more, the Titans as a team passed only 18 times, while they ran the ball 33 times.
Julio Jones (shoulder) played on only 56% of the snaps and produced 5-68 on 9 targets. Meanwhile, Russell Gage played on 74% and produced 8-76 on 10 targets, and Calvin Ridley played on 85% and produced 6-85-1 on 14 targets. Gage and Ridley are nice starts against poor passing defenses.
Emmanuel Sanders played on 67% of snaps but was not needed in a blowout of the Packers. He only received 1 target (1-15) and Deebo Samuel received 2 targets (2-50-1).
No Jets receiver received more than 5 targets. Robby Anderson did the most with his opportunities, producing 4-86-1 on 5. He also led the team with 83% of the snaps. Demaryius Thomas produced 2-22 on 3 targets, and Jamison Crowder produced only 2-18 on 4 targets. The Jets just didnít need to pass the ball much against Raiders but better days are ahead for Crowder.

Tight ends