It's truly surreal that I am reviewing the July PPR Mock for the seventh consecutive year. With every year of experience playing this game that we love, I learn more. I learn new things; new concepts; new ideas. I learn some things I didn't even know were there to learn. But one thing that's remained constant over the years is the value and purpose of mock drafts. I wrote the following two paragraphs back in 2015 as an intro, but I doubt anyone will remember that. So here they are again (with some 2021 addenda) to get your mind focused on the information to come.

I once had a friend ask me what the point of a mock draft is. Much of the excitement and enjoyment of a draft is eyeing that player you want and actually being able to draft and root for him all season. A mock is not real. You don't actually roster any of those players. And it's not as if your actual drafts will mimic your mock drafts. This attitude made me realize that many people do not understand the underlying purpose of mocks – to educate you.

This article is going to discuss one mock conducted in July, concluding roughly six weeks before the heart of draft season. A lot is going to change between now and then. Player perception will change. Player value will change. ADPs will rise and fall. Players will get injured. We will find out the vaccination status of players, which will play a role in 2021 player evaluation as unvaccinated players will not only come with an increased risk of missing games, but will have significant competitive disadvantages based on the NFL covid protocols. Your actual draft will look much different than this mock that I am about to discuss. So, what's the point of discussing it at all? When reviewing this particular mock and reading this article, remember to focus on the concepts; focus on the why, not the what, or the who. Let's get to it.

Editor's Note: You can view the full FFToday July PPR Mock resuts here.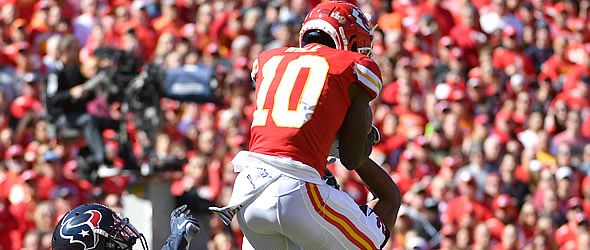 1. I noticed the first two rounds were a tale of two halves.
The first round saw 9 of the first 10 picks be running backs. After the 10th overall pick, just three of the next 15 picks were running backs. This tells me, at least for these 12 managers, they had very clear ranking breaks between the running backs and the wide receivers. The first round of fantasy drafts is always running back heavy because it is more difficult to find running backs in the middle rounds than it is wide receivers. Outside of the clear top two wide receiver, Tyreek Hill and Davante Adams, and the TE1, Travis Kelce, these managers preferred running backs to the rest of the pass catchers. However, once the 12th running back was taken, the entire draft room shifted their focus to pass catchers.
2. I noticed that after the first two rounds, the drafting of running backs and wide receivers evened out.
In fact, it evened out perfectly with exactly 11 running backs and 11 wide receivers selected in rounds three and four. This corresponds with the general outlook towards 2021 drafts. They start running back heavy. Once the top running backs are off the board, they shift to wide receiver heavy (with Travis Kelce, Darren Waller, and George Kittle sprinkled in). After those top guys are gone, things level off and itís very much a personal preference/best player available situation.
3. I noticed that just one team started with two running backs in their first two selections.

With the exception of WhiteWonder, who clearly made it a point to start WR-WR regardless of his draft position (as evidenced by taking Tyreek Hill at 1.05, which, in my humble opinion, is too early to consider a non-running back), every other team came out of the first two rounds with one running back and one pass catcher, other than Robb, who went with Nick Chubb and Cam Akers. I donít want to spoil my annual late August draft strategy article, but Iíve learned some things from 2020 and from early mocks Ė it sure looks like this will be the most common start. Although the early running backs are much safer and provide more upside than the middle-round running backs, there are still more useful running backs in rounds 3-7 than there typically are. This lessens the pressure on those who can go RB-RB to feel compelled to do so.
In 2020, it was difficult to go RB-RB and feel good about it. In 2021, itís much easier given the talent and upside of typical second round backs like Joe Mixon, Najee Harris, and Antonio Gibson. The difference is you donít have to force the running back if you donít want to. Stefon Diggs, DeAndre Hopkins, Justin Jefferson, Calvin Ridley, DK Metcalf, and A.J. Brown all feel like they are a step above the wide receivers ranked below them to the point where you can justify passing on the running back for a perceived edge at the wide receiver position.
4. I noticed the return of the middle round quarterback.
In 2020, we saw Patrick Mahomes and Lamar Jackson regularly gone by the end of the third round (they didnít make it out of the second in the July 2020 mock), but the next quarterback was not selected until the middle of the sixth round. In this yearís mock, Mahomes went in the third round and Josh Allen went in the fourth round, but the fifth round saw a whole slew of quarterbacks fly off the board. Kyler Murray, Lamar Jackson, Dak Prescott, and Russell Wilson all failed to make it out of the fifth round. Justin Herbert was the seventh quarterback selected this year. He was taken at the exact same spot as last yearís QB2, Deshaun Watson. This shouldnít come as a surprise fresh off a season where a whopping 10 quarterbacks averaged over 20 fantasy points per game. I am quite confident that is the highest total number of quarterbacks over 20 FPts/G in fantasy football history. The late-round quarterback strategy is still viable, but there is value in selecting a quarterback in rounds five or six because you want that guy that can hit 20 FPts/G.
5. I noticed that this group was very resistant to rookie hysteria.
Najee Harris is the first rookie selected in every draft, but his ADP is around the middle of round two. Harris remained on the board until 3.02. The next rookie selected was JaíMarr Chase at 5.04, which is in line with his ADP. Kyle Pitts was the third rookie taken at 6.04, which is way below his early fifth round ADP. Travis Etienne and Javonte Williams went back-to-back at 6.09 and 6.10. They rarely make it out of the fifth round anymore and I wouldnít be surprised if either of their ADPs pushed towards the third round by late August. These were two of the best picks of the draft. The Football Guru was easily the most bullish on this rookie class given that he selected a whopping five players that have yet to play an NFL snap. Yet, despite his status as the guy that loves rookies the most, he didnít really reach for a single one, and three of them came in the double-digit rounds. The great unknown about rookies provides opportunity for value every year, but fantasy managers must be disciplined in not overpaying for the young guns. These 12 managers accomplished that task.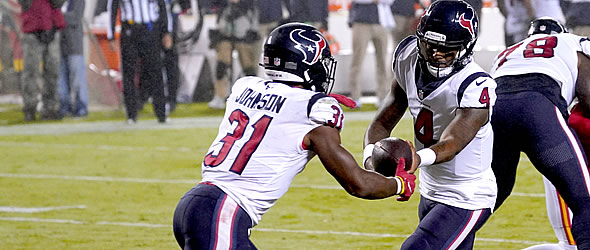 6. I noticed that in contrast to last season, this group turned on ageing veterans.
One of my observations from the 2020 mock was how the managers were buying resurgent seasons from the likes of Todd Gurley, David Johnson, LeíVeon Bell, and Melvin Gordon. That didnít really work out as Gurley and Bell are currently unemployed, DJ is on what should be the leagueís worst offense, and Gordon just watched his team trade up for a running back in the second round. Some of this yearís ageing veterans include Julio Jones (5.02), Gordon (6.12), Odell Beckham Jr. (7.02), David Johnson (8.05), and A.J. Green (14.09). These players are being drafted at the nadir of their career ADPs (at least their careers post breaking out in the NFL). While itís difficult to see anyone other than Julio ending up being worth it, none of their costs are prohibitively expensive such that if they do crash and burn, it will not be as damaging as taking Gurley round two or Bell round three was in 2020.
7. I noticed that two NFL teams tied for having the most players selected from a specific team.
One of them is obvious: for the second straight season, there were nine Tampa Bay Bucs drafted. The other one was quite the surprise: the Miami Dolphins. The Bucs I understand. Mike Evans, Chris Godwin, Ronald Jones, Leonard Fournette, Tom Brady, Antonio Brown, Rob Gronkowski, and the defense are all viable starters or strong bench players, with Giovani Bernard being an understandable late dart throw.
As for the Dolphins, Myles Gaskin, Will Fuller, DeVante Parker, Mike Gesicki, Jaylen Waddle, Tua Tagovailoa, and the defense all make sense. I would expect them to be drafted in every standard sized 12 team league. The two surprises were Malcolm Brown and Salvon Ahmed. Granted, they both went extremely late as nothing more than RB5s, and I understand one of them being drafted, but both was a bit of a stunner. It appears as though the primary running back role in Miami is far more coveted than I thought.
8. I noticed that just one team ended up constructing a roster using something other than the best player available.
When you look at how drafts go, whether by intent or happenstance, there are typically some clearly defined team builds you can pinpoint. In every draft, there will usually be a team or two that went Zero RB, a team or two that went Robust RB, etc. In this mock, Hawkeye21 put together a Single/Hero/Anchor RB roster. He took the best possible lone RB for this approach, Christian McCaffrey, and then rattled off three wide receivers and a tight end before drafting his second running back. While I donít personally love his choices regarding the specific players, he implemented the strategy to near-perfection by grabbing an elite RB, three extremely reliable WRs, and a strong TE, before rattling off three potential RB2s. In what I think will be a theme in 2021 drafts, like the other 11 teams, I anticipate many fantasy managers just going with the top player on their board, especially early on, and worrying about positional need later.
9. I noticed that for the second consecutive year, shovelheadt decided he needed to back up the most talented quarterback in NFL history.
I really donít understand it. Last year, I ripped shovelheadt for selecting Aaron Rodgers at 7.03. As it turns out, Rodgers was well worth that draft position, but was he worth it to shovelheadt? Obviously, this is a mock, so no one is actually setting lineups. But I question how many times Rodgers would have even started for him if this were a real league? Even in an MVP campaign for the Packer, Mahomes averaged 0.8 ppg more than Rodgers. Similarly, what exactly is the scenario where Joe Burrow makes more than a single start for this team? Shovelheadt passed on legitimate starting caliber players such as Chase Claypool, Tyler Boyd, and Courtland Sutton in order to spend a premium pick on a player that will, at most, play exactly one week for this team. I just wish I could get an explanation of shovelheadtís affinity for not only drafting a backup for Patrick Mahomes, but using a top seven round pick to do so.

10. I noticed the draft position of four particular players. Let's discuss...
Saquon Barkley 1.09: Typically, in this section Iím discussing four players that were either selected significantly higher or lower than where I would take them. With Barkley, this is just a discussion of him. Not one person would dispute the fact that 1.09 is incredibly late for BarkleyÖ if he was fully healthy. And therein lies the point of mentioning him Ė how worried are we about Barkleyís knee? These managers were clearly quite concerned because otherwise, Barkley would never make it out of the top five. Given that itís only July, itís impossible to have any high level of confidence regarding where Barkley will be in late August when the vast majority of fantasy drafts are conducted. This may come as a complete surprise to you, but I am not a doctor (insert shocked face emoji here).

With that being said, I have seen Barkleyís quads, so I can deduce he will be all systems go in Week 1. Okay, thatís not the actual reason. The real reason I have confidence that Barkley will be fine is that although there have been whispers of the Giants easing Barkley in early in the season, if Barkley wasnít fully recovered, I donít believe he would be playing at all. Barkley tore his ACL in September 2020. Early season ACL tears are typically fully healed by the start of the following summer. If there was serious concern about Barkleyís knee, there would be reports about him possibly not being ready for Week 1. If something like that started coming out, then I would fully endorse plummeting Barkley down draft boards. As it stands, I would still draft Barkley in the top five as normal, making Barkley a tremendous value at 1.09.
Antonio Gibson 3.03: This one was quite staggering to behold. Antonio Gibson is a fringe first round pick that rarely makes it to the back half of the second round. Vikings4ever was able to snag him in the third round and pair him with Derrick Henry and A.J. Brown. Essentially, Vikings4ever got two second round picks. Even though Gibson went so late, I canít really say any of the players taken before him were egregiously bad picks. None of the running backs selected before Gibson were reaches and the second-round wide receivers are all being taken where they belong. Even if Keenan Allen and Allen Robinson were not taken before Gibson, I would still feel like Gibson fell too far. Perhaps this speaks to the advantage of picking early because you get that bulletproof running back and the chance to get not only an elite, difference-making wide receiver, but a second member of what I consider a ďtop 17Ē at the running back position.
Julio Jones 5.02: Julio Jones is one of the most fascinating players to discuss entering the 2021 season. At 32 years old, we know the end is near. The man Julio replaced a decade ago, Roddy White, was an elite WR1 at 31 and then done at 32. I do not think Julio Jones is done. He averaged 16.2 FPts/G last season, good for a WR14 finish. I donít believe vintage 20 FPts/G Julio still exists, but 16 FPts/G is about the threshold for WR1 production. Julio is still capable of being a WR1. I am not concerned about the team change to a low volume passing attack because there is simply no one else to throw to outside of Julio and A.J. Brown. I am confident both will exceed a 25% target share.
What I saw last year and what the numbers indicate is that Julio still has at least one very good year left in him. He may fall apart at age 33, but I still like him at age 32. The primary reason Julio is now a fifth-round pick instead of the perennial top 18 pick heís been throughout his career is the injury concerns. The issue with Julio ageing is less a projected decline in his on-field ability and more a decline in his ability to stay on the field. Despite missing just four games from 2014-2019, Julio was constantly on the injury report with various ailments that were enough to limit him practice, but not enough to keep him out of games. In 2020, at age 31, it clearly become increasingly difficult to play through those nagging injuries that have plagued him throughout his career. In his mid-to-late 20s, he could manage and play through them. As we saw last season, that proved much more difficult at age 31.

I believe Julio is properly priced in the fourth or early fifth round because while youíre still getting low WR1/high WR2 production from him at a low WR2 price, you can be confident you are not getting 17 games out of him. When Julio is on the field, he will be a value for whomever drafts him. The question is how often will he be on the field and will it be enough where the combination of Julio and whichever player fills in for him when he misses games is worth the draft slot.
Joe Burrow 7.04: I spent the first three parts of this section singing the praises of these fine fantasy managers. I have to find at least one negative, right? Overall, I thought there were an abundance of really great picks in this draft; a lot of players being taken below consensus. Joe Burrow is not one of those players. To be clear, I believe in Burrow as a talent, both real life and fantasy. I believe in this Bengals offense but I also believe in value and the importance of not reaching for players in fantasy drafts. ADP is certainly not the be all/end all, and you should not be a slave to it. But it is a tool to be used to maximize the value of your team. When you take a player significantly above ADP, you are sapping value out of the pick. At 7.04, thatís approximately two full rounds above ADP for Burrow.
One approach I like to take when thereís a player I want, but I know itís too early, is to say to myself, ďI wonít take him until Player X is gone.Ē Shovelheadt would have been wise to apply this to Burrow with say, Tom Brady and Jalen Hurts. Both Brady and Hurts are safe bets to go before Burrow in 90% of drafts, so anyone looking to take Burrow should have the mindset that he or she will not draft Burrow until Hurts and Brady are gone. Of course, this approach comes with the inherent risk that your location in the draft order might result in you not getting Burrow. If thatís completely unacceptable, I get it. However, itís important to maximize value on your roster, so, for me, thatís a risk Iíd be willing to take. By no means am I suggesting you shouldnít get your guys, but getting your guys needs to be worth it Ė just make sure it is.
On a final note, remember that every mock is different. Take a look at the June mock compared to this one and you'll see how very different they are. You can and should try different strategies and approaches. See what works and what does not. See what you like and what you do not like. Even if you disagree with everything I've written, you can still learn from it. I hope reading this article helps you as much as writing it helps me.